Why To Exercise Today: It's Like A Little Prayer
This article is more than 8 years old.
You may sometimes wonder whether we bloggers have any filter at all between our streams of consciousness and our Wordpress dashboards, but I assure you that I do often deem certain feelings and thoughts of mine too idiosyncratic to be worth your reading time. Unless they also appear in The New York Times, that is.
So really, I was maintaining a discreet silence about the occasional sense I have that there is a — well, a prayerful aspect to certain moments during exercise. For me, it's when I'm in the midst of a hard aerobic step workout and a move involves raising my hands to the ceiling or opening my arms out to the sides. The best I can verbalize it is: I'm embracing the world. I'm opening myself out to the universe. I'm reaching toward heaven. I feel silly now, but there you have it. And here you have The New York Times piece that emboldened me, one of the brief essays in an opinion-page debate on exercise addiction. Written by author Jamie Quatro, it's titled "Like A Prayer" and includes this lovely passage:
I've heard other runners who are religious say that they do their best praying while in motion. But what is prayer? When St. Paul exhorted the Thessalonian church to "pray without ceasing," surely he didn't mean they should go about their days verbally talking to God? Though prayer in one form is certainly verbal, it can't only be that.

In my own case, the allure of distance running involves sinking through the first two layers and emerging into a third, a state of prayerlike consciousness. Past the feel-good vibes, past the delusions, my attention moves outward: I'm intensely aware of the cadence of a bird's song, cherry blossoms weighted-down after a rain. Things light up and I experience an interior stillness that somehow syncs me more profoundly with the exterior world.

It's a paradox: only when I'm fully present in my body do I begin to experience the absence of myself. It's a lesson yoga can teach as well: the more aware we become of only the breath flowing through and supporting the body, the less the stories of the self, created in our heads, seem to matter.

It's here, in the third layer, where I experience God in prayer. It's a very different thing than forming words, and involves a deep gratitude that has nothing to do with myself. I have a wide universal sense, to quote Lady Julian of Norwich, that "All shall be well, and all shall be well, and all manner of thing shall be well."
Readers, please help me feel less silly. Have you ever experienced anything like this?
This program aired on June 26, 2013. The audio for this program is not available.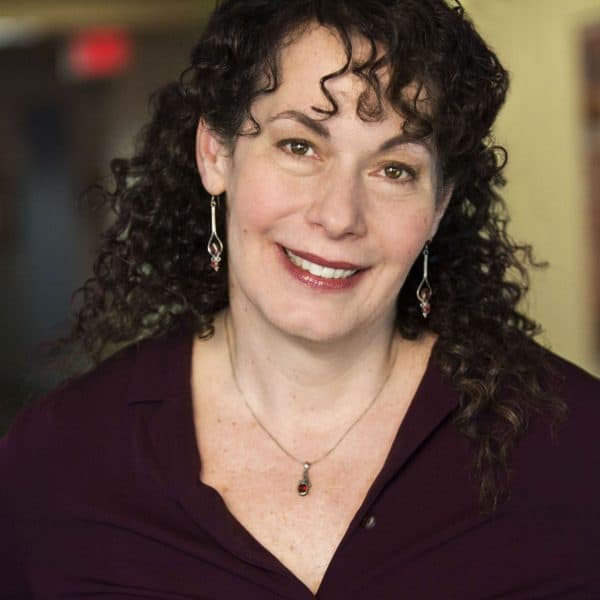 Carey Goldberg Editor, CommonHealth
Carey Goldberg is the editor of WBUR's CommonHealth section.