British Bullies: Study Finds 1 In 5 Health Care Staffers Report Abuse
This article is more than 8 years old.
Anti-bullying programs have swept the nation's schools. Is it time for them to sweep our workplaces as well?
A "healthy workplace" bill is live in the Massachusetts legislature this session — as it has been in years past, but with many more sponsors this time around — and a dozen other states are considering such bills, though none has passed.
The Massachusetts bill would give workers more legal recourse when abused by co-workers or managers. It has already drawn opposition from the state's biggest employer group, Associated Industries of Massachusetts, which argues that the bill could stifle workplace coaching and lead to frivolous claims.
When I wrote about workplace bullies as health threats back in 2010, workplace bullying expert David Yamada of Suffolk University noted that bullying tended to be particularly rife in health care, because it's naturally high-stress work and some physicians' personalities can be problematic. Now, a new report just out in the medical journal BMJ Open, based on surveys of nearly 3,000 staffers, adds some new numbers to the picture. From the press release:

One in five UK NHS staff report bullying by colleagues, with almost half saying they have witnessed bullying, in the past six months, indicates research published in the online journal BMJ Open.

Managers are the most common source of bullying, with workload pressures and organisational culture contributory factors, the study reveals.
...
The most commonly reported behaviours were unmanageable workloads; withholding key information; public humiliation; being deliberately ignored; and being shouted at or the target of an angry outburst.
...
Half the respondents (51%) who had been bullied said they had been bullied by a manager/supervisor, and around one in three (31%) accused their peers. Almost one in five staff (18%) blamed workplace culture.

Men, and those with disabilities, experienced higher levels of negative behaviours, overall.

Only between 2.7% and 14% of staff reported bullying to someone in authority. The most frequently cited deterrents to reporting a bullying incident included disbelief that anything would change/lack of action by managers; fear of being seen as a trouble-maker; the seniority of the bully; and concern that it would make matters worse.
...
The authors point out that the evidence shows that bullying can have serious repercussions on physical and mental health, and previous research has linked it with a higher risk of error and poorer performance, both of which can affect patient care. Bullying in UK organisations is estimated to cost £13.75 billion a year.
I sent several questions to the study's lead author, Prof. Jan Illing of Durham University in the United Kingdom. Our exchange:
I gather from the paper that this prevalence of bullying in Britain's National Health Service appears a bit high but within the range of other studies.
Yes, the prevalence rate from the national NHS staff survey highlights similar findings (15-18%) between 2005 and 2011, although this varies by NHS organisation.
Does health care tend to have higher bullying rates than other fields?
Bullying tends to be higher in organisations that have a hierarchical structure, which the NHS has. Bullying is also more likely to occur when the style of leadership is authoritarian or laissez faire.
Do you know how the British system compares to the American system in terms of bullying prevalence?
No, but there was a large scale survey in the healthcare sector that did report even higher levels of bullying of senior medical students: 42% reported they had been harassed and 84% reported they had been belittled in Medical School. See Frank et al, BMJ 2006.
Could you share a description of some of the more dire outcomes that have been observed when bullying occurs in health care? Are there any classic stories of harm?

Our research was focused on staff bullying, rather than looking at the impact of bullying on patients. There is other research that has reported doctors who were bullied were more likely to have committed medical errors or potential errors (see Paice and Smith (2009) Clinical Teacher p13-17.)
Our research found that people who experienced bullying had poorer psychological health, had poorer job satisfaction, greater intentions to leave and greater number sick absences.
There's been quite a sweeping anti-bullying movement in American schools of late. Do you see anything of the sort happening in health care?

There needs to be a sweeping anti-bullying movement. NHS organisations will have bullying policy in place, but unfortunately this does not seem to be enough. Our study highlighted that only between 2 and 14% of people reported being bullied to someone in authority. People said they did not report it and they felt nothing would change or it might even make matters worse.
Recent profile cases, such as was reported in the Frances Inquiry in Mid Staffs indicate it is a concern and one which now needs immediate action. See http://www.Midstaffsinequiry.com/report.
Any other thoughts about remedies?
Yes, we published some other research earlier this year. See:
http://www.netscc.ac.uk/hsdr/files/project/SDO_ES_10-1012-01_V03.pdf
This research was literature-based and focused on identifying interventions to reduce workplace bullying. We identified that interventions were more likely to be successful if the senior managers at the top of the organisation were committed to reducing workplace bullying.
The research reported in the BMJ Open highlighted that managers were the main source of bullying. From theses studies we would suggested an intervention targeted at managers. Trusts needs to commit to addressing bullying cultures from Chief Executives down.
Individual managers need to understand their role. Managers are role-models and need to model appropriate behaviour. When they face inappropriate behaviour they need to tackle it, and not just walk by.
The research also suggested the need to train how witnesses should respond and challenge bullying behaviour.
Trusts need to train their staff to be able to report bullying events, intervene when appropriate, and voice concerns over behaviour; without any fear of negative consequences.
How well they are able to meet these challenges can and should easily be incorporated into every NHS employee's annual staff appraisal.
Readers, thoughts? Further reading:
Workplace bullies as health threats, especially in health care
Bosses from hell: Workplace bullies in the non-profit sector
This program aired on July 2, 2013. The audio for this program is not available.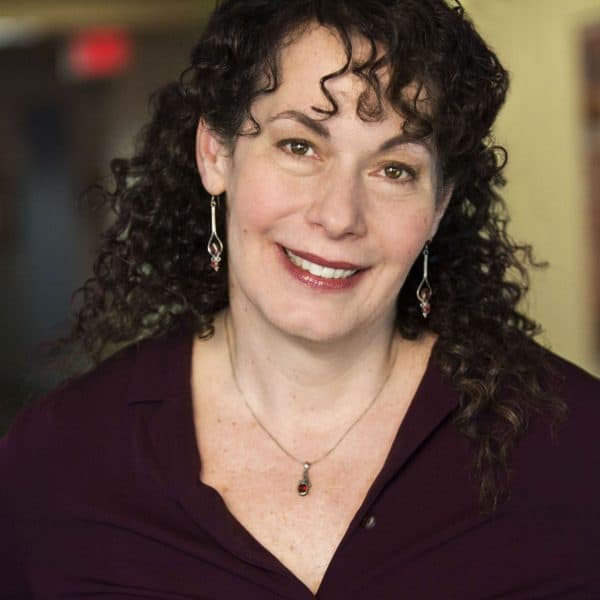 Carey Goldberg Editor, CommonHealth
Carey Goldberg is the editor of WBUR's CommonHealth section.