With Cape Cod Sightings Up, Nonprofit To Study Great White Sharks
04:58
Play
This article is more than 7 years old.
We're just a few weeks into summer and already great white sharks have been spotted off the coast of Cape Cod. Those sightings keep increasing in Massachusetts waters, probably due to a surge in the population of gray seals, which are a favorite shark snack.
But there's a lot not known about great whites, so a nonprofit shark research organization called OCEARCH is partnering locally with the Massachusetts Division of Marine Fisheries and Woods Hole Oceanographic Institution to study great whites off the Cape this summer. (OCEARCH also has a free online Global Shark Tracker that lets the public track all the sharks it's tagged worldwide.)
Next month, WBUR's All Things Considered host Sacha Pfeiffer and producer Lynn Jolicoeur will go along on OCEARCH's Cape Cod trip as scientists collect samples of shark blood, tissue and even parasites to learn more about the animals' health and reproductive system. For a preview of what that expedition will entail, Pfeiffer spoke with the founder of OCEARCH, Chris Fischer, who explained how his crew gets access to these two-ton creatures.
---
Chris Fischer: We have a special lift on our ship that really does make the impossible possible, and we have a group of world-class fishermen who capture the shark and get it into the lift while it's underwater. And then, at that moment when the shark comes out of the water, we have 15 minutes where we put hoses in its mouth to keep water on its gills, we cover its eyes, and then the scientists and the crew go about together executing between 10 and 12 research projects.
Sacha Pfeiffer: Is the population of great white sharks in good shape right now?
They're currently listed as threatened and likely to become endangered. I do believe in America we are making some progress both on the West Coast and the East Coast.
The biggest threat to sharks today across the world is open-ocean long-lining for shark fin soup. Shark finning is really starting to tilt our ocean out of balance because we are removing the sharks at a rate of up to 73 million sharks a year. They are the lion of the ocean, the great balance-keepers. So it's crucial that the white shark has a robust future if we want the ocean to have one, as well.
What's the main thing you don't know about great whites right now that you really want to know?
We must find the nursery. We also must find the mating site so we can give the mature white sharks area to succeed at mating so they're not molested a lot or in the middle of a big commercial fishery or somewhere where there's a lot of traffic. So we've got to identify that.
However, if the area is a breeding site, they've probably always been there but they've been offshore eating dogfish [or] other fish because there were no opportunities for seals on the beach. And now that the seals are there, they're swinging in and having a look because it's another good option for them. You have to realize that off of Cape Cod right now in the southern area, an area called Monomoy Peninsula, there's between 10,000 and 15,000 grey seals sitting on the beach. Now, these seals are constantly defecating and urinating and mating and have open wounds. We sit in that natural chum. We let those seals do the work for us, and then when white sharks come in and we have an opportunity, we try to capture them for scientists.
When you said, "We must find the nursery," do we actually not know where sharks are being born right now?
For the white shark, we do not know where their nursery is. If we had to make a guess right now, we'd say that somewhere off the Northeast there's a breeding site, potentially Cape Cod. It wouldn't be surprising to see a nursery off of northern Florida and Georgia, or even somewhere off the Florida panhandle in Alabama, Mississippi and that area. But time will tell.
When you're on that boat capturing and tagging and testing those sharks, is that a huge adrenaline rush?
No.
It's not?
No. I get that question all the time. It is hugely stressful. At first, you're really trying to focus on the safety of all the people, and then you are focusing on the safety of the shark. So you'll see us go through quite an emotional journey. First, we are capturing the shark and we're trying to control it quickly. And then when we get it into the cradle, you go in a really kind of a nurturing mode, almost like with a child. And then when you drop it in water, we literally sit there and we let it relax and let it kind of wake up and take its time. And then it's really more of a tremendous feeling of relief when a shark swims away and you look around and everybody's safe and the shark is swimming strong. You just have this big kind of comedown of a sigh of relief. I call it the white shark slide. It's kind of like, phew — everybody's OK, the shark is good, we got it done. One more done for the science and the sharks and now you're counting down how many to go.
---
-- Here's OCEARCH conducting a similar great white shark expedition off Jacksonville:
This program aired on July 3, 2013.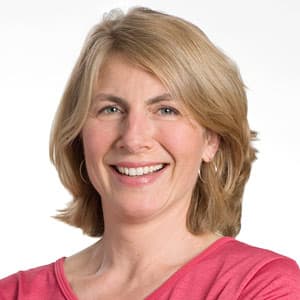 Sacha Pfeiffer Host, All Things Considered
Sacha Pfeiffer was formerly the host of WBUR's All Things Considered.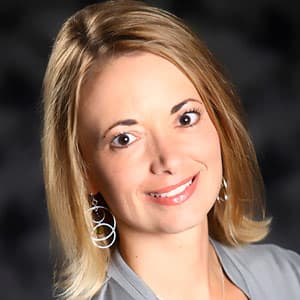 Lynn Jolicoeur Producer/Reporter
Lynn Jolicoeur is the field producer for WBUR's All Things Considered. She also reports for the station's various local news broadcasts.