Disabled Patients Fight For Care As Institution, Slowly, Shuts Down
This article is more than 8 years old.
In case you missed it (or don't subscribe to The Wall Street Journal) check out this excellent story about the few remaining residents of the Fernald Developmental Center in Waltham, which is the oldest state-run institution in the nation for men and women with developmental and intellectual disabilities.
There are 13 residents left, The Journal reports, and their families, bucking the national deinstitutionalization trend that began decades ago, want them to stay put and receive the individualized care they've come to depend on.  The state says it's time to go:
Massachusetts wants to move the last residents from Fernald and sell the 186-acre property. But their families want them to stay, saying Fernald's experienced caregivers and familiar surroundings are irreplaceable. The matter has gone to court.

A Community at a Crossroads

About 30,000 people remain in 160 state-operated facilities in the U.S., including many who face similar dislocations. Like those at Fernald, they tend to be older, with complex physical and psychological needs. Many require one-on-one care.

Families say uprooting people with such limited coping skills is too traumatic. State authorities say smaller settings are better than larger public facilities; they cite thousands of successful transfers.

What is different about Fernald is that its residents have legal rights others don't. In a class-action suit, they were awarded in 1993 a guaranteed level of care, regardless of cost, to compensate for decades of abuse and neglect.

Those costs, indeed, are high. It costs $10.9 million a year to keep Fernald open for 13 people, state officials said. The per-resident cost at Fernald is about four times the national average of $220,119 spent at other state-supported institutions, according to a 2013 report by the University of Colorado. About a third of the cost to run Fernald pays to run a utility plant built to power buildings that are now mostly unused...

The dispute puts Massachusetts in the uncomfortable position of uprooting some of its weakest residents in a messy court fight.

"It's a horrible dilemma," said Michael's mother, Linda Martin. Her son functions on a level of someone between the ages of two and six. He is capable of hurting someone or himself, without apparent provocation, said Mrs. Martin, who carries M&M candies to placate him during visits.
Kevin, who was losing his eye sight due to cataracts, but had huge problems finding a surgeon to treat him because of his erratic, sometimes scary public behavior, is one of about 32,000 people with intellectual disabilities (what used to be called mental retardation) eligible for services in Massachusetts,
according to state officials.
But not everyone with an intellectual or developmental disability is getting the care they need, experts say. Consider:
-- A recent Massachusetts study found that people with autism still face significant barriers in accessing medical care, and it's worse for patients like Kevin, who can't fully communicate.
--A 2009 survey of eye specialists from around the state found that while most providers believe patients with intellectual disabilities require 30-60 minutes longer for a medical appointment, the vast majority of the specialists didn't allot that extra time.
--According to a 2004 Public Health Reports article: "Research indicates that most individuals with developmental disabilities do not receive the services that their health conditions require…[and] individuals with mental retardation face more barriers to health care than the general population.
--Research has also demonstrated that many primary care providers are unprepared or otherwise reluctant to provide routine or emergency medical and dental care to people with developmental disabilities."
Many of these problems can be tracked back to deinstitutionalization, experts say.
I spoke with Sharon Oxx, director of health services at the state Department of Developmental Services, and a registered nurse, earlier this year, and she said that many doctors in the community simply never got trained or have the experience treating developmentally disabled people. Here's more from Oxx:
The problem became acute in the wake of deinstitutionalization, she said, when the big state facilities began to close and many patients moved into the community.

"So, we have people that have moved from the institution, they're now living in the community, and it's no longer these specialists that work in the institution that have a lot of expertise and experience in dealing with these people," she said. "Now it's going to be the general practitioner that's going to have to take care of this individual."

These days, Oxx said, the state is trying to help decrease the barriers to care in many ways. For instance, it's promoting training for doctors while they're still in medical school so they get some exposure to patients with disabilities. It's created a "health review checklist" so caregivers can easily communicate a patient's symptoms to the doctor. Most important, says Oxx, is that doctors already skilled at caring for disabled patients share their expertise with other practitioners.
But obstacles, and the stigma surrounding people with disabilities, remain.
For the story on Kevin I talked to his doctor, Andrew Lenhardt, a primary care physician in Hamilton, Mass., who treats many disabled patients. He said:
"The level of dignity and respect and basic medical care that's given to people with disabilities is often meager…These people can't advocate for themselves, they're an easy target to be treated inadequately or poorly."

It's an attitude, he says, that pervades the culture.

"I think there is an assumption that if somebody has a lower cognitive ability or is non-verbal that their life is not as rich and complete," Lenhardt said. "And therefore their life is not as important and therefore … not as worth living."
This program aired on July 3, 2013. The audio for this program is not available.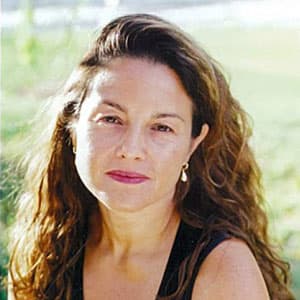 Rachel Zimmerman Health Reporter
Rachel Zimmerman previously reported on health and the intersection of health and business for Bostonomix.