Tighter Security, Smaller Crowd: Pops Event Adjusts To Post-Marathon Concerns
04:33
Play
This article is more than 7 years old.
It's the first massive public gathering in Boston since the marathon bombings, and this year's July Fourth celebration on the Esplanade is different than in past years. A much bigger law enforcement presence and tighter security — along with the extremely hot, humid weather — contributed to lighter-than-usual attendance at the event for the first part of the day.
Michael Ayers drove 14 hours to Boston from Lima, Ohio, with his family to take in the concert and fireworks. He thought he brought the right gear, after checking the restrictions. But he found out he couldn't take in a sun umbrella he packed.
"We read it online, but it just said umbrellas are OK. It didn't say what size," Ayers told an event staffer.
[sidebar title="Esplanade July Fourth Security" width="335" align="right"]
All attendees in the area of the Hatch Shell and the Lagoon will have to pass through security checkpoints where all bags will be searched. No backpacks or similar containers permitted.
[googlemap url="https://www.google.com/maps/ms?msid=210232266475597337959.0004e08a81ba0f76e1bfd&msa=0&ll=42.355135,-71.079311&spn=0.013304,0.01929" width="315" height="220"]
Prohibited items include: Wheeled coolers, backpacks, firearms, weapons, sharp objects, fireworks, glass containers, cans and pre-mixed beverages. All liquids must be carried in sealed clear plastic containers less than two liters. No grilling, propane tanks or open flames.
The following items are allowed until 4 p.m. Thursday. After that time, only chairs, tarps or blankets will be allowed through checkpoints:
-Pop-up tents or canopies up to 10 feet by 10 feet
-Blankets or tarps smaller up to 10 feet by 12 feet
-Folding/beach chairs
-Coolers carried in by shoulder strap or single handle
-Personal items carried in clear bags
-Small clutch bags/purses will be allowed after inspection
More information on July Fourth security and travel
[/sidebar]
While he welcomed tightened security after the marathon bombing, Ayers questioned some of it.
"I think they caught the right people already, and we're going to have no problems today," Ayers said. "You still want to be very careful, but I think certainly umbrellas like that were probably OK last year, and now all of a sudden they're not OK. So unfortunately, I'm going to have to run a long distance to get it back to the car."
All spectators heading to the Hatch Shell area have to pass through one security checkpoint, where event staff members are scanning them with a security wand and very thoroughly checking bags.
Jen Darby of Hooksett, N.H., has snacks packed up in a clear bag, as required. But she found out she had to toss her plastic silverware, which was not allowed. But she's OK with the new rules.
"I think for the first time after such a tragic situation, I'd rather be safe than sorry, and I think it's appropriate," Darby said. "Maybe they'll relax it next year, but if that's what they feel they need to do, then I'm fine with it."
Steve Ballard of Boxborough, who came to the Esplanade with his wife, son and baby daughter, had more mixed feelings.
"I kind of have some misgivings about all the video cameras that are to be placed around. The extent of the surveillance state that we're in right now really concerns me," Ballard said. "But personally, coming here with my family, I guess I feel good that there will be cameras to record people who commit crimes, and law enforcement is out strong."
The new restrictions are likely a factor in the smaller-than-normal crowd that had turned out by mid-afternoon, according to Boston Pops conductor Keith Lockhart. The lawn in front of the Hatch Shell was only half full. It's usually mobbed by morning.
But the maestro predicts the crowd will swell late — in a continuation of the spirit that rose out of the tragedy of the marathon bombings when, he says, Boston showed tremendous resilience.
"That it rose above that sort of thing, that it had a sense of community, a sense of coming together, and a sense of, frankly, pride and patriotism that couldn't be beaten down," Lockhart reflected. "And I think this beautiful day and this really locally-sourced sort of concert is a great time to prove that."
The concert will include a mix of singers with ties to Boston and a tribute to marathon first responders.
Thursday's first responders include a swarm of Boston Police, State Police, FBI, National Guard troops and Boston EMS — whose chief, Jim Hooley, said they have extra supplies and an extra tight emergency plan based on what they learned in April.
"People are certainly reading the plan a lot closer because of what's happened," Hooley said. "Also, with the enhanced security, we worked very closely with the Massachusetts State Police to ensure we can get units in and out quickly if something happens."
Rich MacDonald, who co-produces the event, said organizers tried to strike the right balance with security, and he doesn't think the overall feeling of the event is hugely different from recent years.
"I don't know if 'feel different' is the correct word. It's a little different," MacDonald said. "But it's also — because of the nature of this event — it is a family-fun event. People come in here with a great attitude. I mean, it's a non-drinking crowd. It's not commercial. And you know what? I love the concert. I love the fireworks. But to me, the best part of this event is the crowds."
Melissa Mengel of Quincy and her mother, Karen Mengel, of Reading, Penn., staked out a spot close to the front after getting in line around 8 a.m.
"I think initially we thought, well should we go or not, but we really wanted to come. And we feel safe," Melissa Mengel said.
"I think it's a great thing that they want to protect us," Karen Mengel added. "And I think it's a great thing that people are still coming out, because this is a great event and to not come because you're afraid would be terrible."
Organizers can't yet say if the heightened security will become a permanent feature of the event, now celebrating its 40th year.
This program aired on July 4, 2013.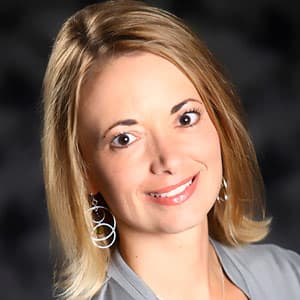 Lynn Jolicoeur Producer/Reporter
Lynn Jolicoeur is the field producer for WBUR's All Things Considered. She also reports for the station's various local news broadcasts.