With Victims Watching, Tsarnaev Pleads Not Guilty
03:08
Play
This article is more than 7 years old.
In a tense, somber and crowded federal courtroom in Boston, Dzhokhar Tsarnaev pleaded not guilty Wednesday to 30 federal charges related to the marathon bombings in what was his first public appearance since his capture in April.
The 19-year-old Tsarnaev appeared somewhat indifferent and healthy despite his swollen face and what appeared to be a cast on his arm. As U.S. marshals led him into the courtroom in an orange jumpsuit and handcuffs, a woman believed to be a member of Tsarnaev's family started to weep. During the hearing, Tsarnaev glanced at her and appeared to give her a lopsided smile.
Some of the almost 30 victims present were also weeping at the sight of the man blamed for the life-altering injuries either they or their loved ones suffered in the April 15 attack.
Among them was 44-year-old Mildred Valverde, of Somerville, who was at the marathon finish line to watch her son's former teacher finish the race. She now walks with a cane after suffering torn ligaments and muscle and nerve damage. For her, Tsarnaev's courtroom appearance was upsetting.
"He looked really rough, the orange jumpsuit, his hair wasn't done," Valverde said. "He turned and looked at his supporters with a smirk on his face, which was kind of upsetting."
Valverde said she doesn't support the death penalty and would prefer Tsarnaev spend the rest of his life in jail. Seventeen of the 30 charges in the federal indictment — including using a weapon of mass destruction — carry the possibility of the death penalty, which is something the federal Justice Department will decide whether to pursue.
Also in the courtroom Wednesday were several law enforcement officers including some from Watertown, where Tsarnaev was arrested after he was discovered hiding in a tarp-wrapped boat following a 16-hour shelter-in-place order in much of Greater Boston.
Watertown Police Chief Ed Deveau said he was glad to be in court.
"We're really happy to see the judicial process moving forward," Deveau said. "I was honored and humbled to be sitting with the victims in the courtroom today."
Among those there to show support for Tsarnaev were about a half dozen members of the wrestling team at Tsarnaev's high school, Cambridge Rindge and Latin, and some people who came because they said they're not convinced that Tsarnaev is responsible.
Prosecutors told the judge they expect to call between 80 and 100 witnesses and the trial could last as long as four months.
Judge Marianne Bowler warned that while many of the legal documents in the marathon bombing case are now impounded, the court is reluctant to continue to withhold information from the public.
When Tsarnaev's lawyer tried to enter pleas to the charges on Tsarnaev's behalf, Judge Bowler asked that Tsarnaev answer the charges himself. In accented English, he pleaded not guilty to all of the charges. He's scheduled to be back in court in September.
This program aired on July 11, 2013.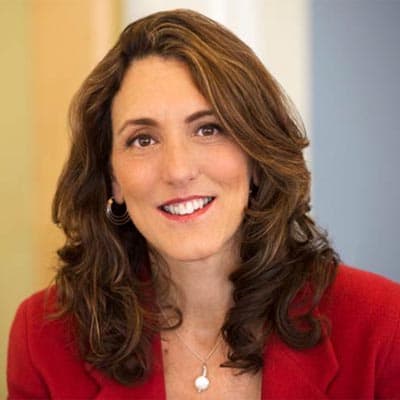 Deborah Becker Host/Reporter
Deborah Becker is a senior correspondent and host at WBUR. Her reporting focuses on mental health, criminal justice and education.