Alleged Bulger Extortion Victim Found Dead
03:06
Play
This article is more than 7 years old.
There is no word yet on what caused the death of a man who had hoped to testify against Boston mobster James "Whitey" Bulger. Police found the body of Stephen Rakes in a wooded area off a quiet road in Lincoln on Wednesday afternoon.
WBUR's Martha Bebinger joined Morning Edition to discuss the latest developments in the investigation.
---
Bob Oakes: Who was Stephen Rakes?
Martha Bebinger: He's a 59-year-old man from Quincy who'd become a regular among the alleged Bulger victims at the trial. Rakes claimed that Bulger and two allies forced him, using a gun and threatening Rakes' young daughters, to sell his liquor store back in 1984. Last week, one of Bulger's allies testified that Rakes' version of that story was a lie. Rakes, who expected to testify soon, told reporters that same day that he looked forward to telling his story in court.
He's got his day up on the stand and I'll have my day. Then we'll see what the difference is. Compare them, it's not a problem.
Rakes had told his friends that his testimony would be explosive and that it would be his chance to get back at Bulger for taking "everything" from him. But he learned on Tuesday that he would not get that chance.
Rakes' friend Steve Davis, whose sister was allegedly killed by Bulger, says a federal prosecutor told Rakes Tuesday, as Rakes was leaving court, that he would not be called to testify. Davis knew Rakes would be upset and tried to reach him several times that night. But Rakes didn't answer his phone or call back.
But I know, and I would test my life to it, that he would never take his life. There was no way he was a suicide.
That claim by Davis is echoed by Rakes' ex-wife who spoke to The Boston Globe, and other alleged Bulger victims. They want to know why it appears Rakes wasn't carrying his wallet, where his car and keys are, all questions police have not answered so far.
Right, we don't know how he got to Lincoln, where his body was found.
Correct.
His body was found Wednesday afternoon. What have police said so far?
Just that there were no obvious signs of trauma. They've told neighbors that there's no reason to worry about further violence in this very quiet neighborhood, where most homes are set way back from the street, hidden by trees. A statement late Thursday from the Middlesex District Attorney's Office said that it may be several weeks before toxicology reports on Rakes' body are in that will prove a cause of death.
The Boston Globe reported Friday morning that his death is being viewed as suspicious.
As did a few other sources. Many other reports though indicate that it may have been a suicide because he was so distraught. A lot of unanswered questions right now.
This program aired on July 19, 2013.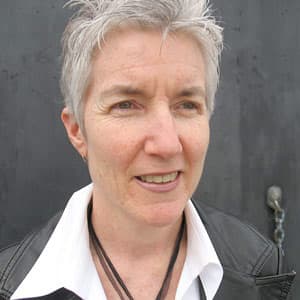 Martha Bebinger Reporter
Martha Bebinger covers health care and other general assignments for WBUR.