Belichick Breaks Silence On Hernandez Murder Charge
03:32
Play
This article is more than 7 years old.
With the Patriots two days away from the start of training camp, coach Bill Belichick held a press conference at Gillette Stadium Wednesday that would include no talk of drills, rosters or plans for the upcoming season. For the first time since former Patriots tight end Aaron Hernandez was arrested and charged with the murder of a Dorchester man, Belichick spoke about the situation.
"It's a sad day, really a sad day on so many levels. Our thoughts and prayers are with the family of the victim and I extend my sympathy, really, to everyone who has been impacted," Belichick said.
Facing even more reporters than he did when Tim Tebow joined the team in June, the coach began with a few remarks, but these were scripted and longer than usual. Belichick acknowledged that it's his responsibility to decide which players become Patriots.
"Most of those decisions have worked out but some don't," he said. "Overall, I'm proud of the hundreds of players that have come through this program but I'm personally disappointed and hurt in a situation like this."
The Patriots selected Hernandez in the 2010 NFL draft after other teams passed on the former Florida star because of concerns about off-field issues. He signed a five-year, $40 million contract in 2012, but was released after his arrest in June. Belichick said how the organization assesses risk may change somewhat, but the basics will remain the same for every potential player.
"Going back to his family, where he grew up, what his lifestyle was like, high school, college experiences. We evaluate his performance, his intelligence, his work ethic, his motivation, his maturity," Belichick said.
Hernandez is charged with the murder of semi-pro football player Odin Lloyd. Belichick repeatedly declined to answer specific questions about Hernandez, saying he'd been advised not to comment on ongoing legal proceedings.
In addition to his house in North Attleborough, Hernandez kept a second home, an apartment in Franklin. State police searched that apartment and collected ammunition and other evidence. Belichick was asked if any current Patriots may have spent time there.
"We have absolutely done as much work as we can on finding out things like that and we'll try to get all the information that we can as that would apply to any current situation, which I can't talk about, but we absolutely are trying to do that, yes," he said.
Hernandez is also being investigated in the case of a double homicide in Boston a year ago.
Meanwhile, as the legal process plays out, the Patriots are set to open training camp on Friday. Belichick says the team's goals remain the same.
"And it's time for the New England Patriots to move forward. Moving forward consists of what it's always been here: to build a winning football team, be a strong pillar in the community, be a team that our fans can be proud of. That's what we're here for."
But as the team tries to move forward, there will likely be many more questions about the past.
This program aired on July 25, 2013.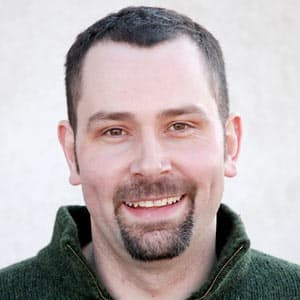 Doug Tribou Reporter/Producer
Doug Tribou was formerly a reporter and producer at WBUR and for WBUR's Only A Game.