Boston Police Examine September Assault Linked To Alemany
02:39
Play
This article is more than 7 years old.
Boston Police are acknowledging mistakes in an earlier investigation of a "person-of-interest" in the murder this week of South Boston resident Amy Lord. Commissioner Ed Davis said police had probable cause to charge Edwin Alemany last year but never did.
Late last September, a Boston woman reported being assaulted and robbed at night. She said someone choked her from behind. When she regained consciousness, she had a wallet in her hand. Inside was identification of Edwin Alemany.
Boston Police Commissioner Ed Davis said detectives submitted some DNA evidence for analysis, but he left it at that.
"Detectives handling the case attempted to contact Alemany and question him, but they were unable to locate him. At the time, they did not believe they had enough probable cause for an arrest," Davis said. "It's clear though at this point in time after reviewing that evidence that the detectives did have probable cause to arrest the suspect in September."
Davis said his department is now looking into why that case was dropped and why no supervisor reviewed that decision.
Currently, Edwin Alemany is in state custody, charged in two other incidents this week in South Boston. He's alleged to have stabbed one woman and punched another. Commissioner Davis said those incidents share some similarities with the abduction of Amy Lord on Tuesday that took place nearby.
Friday afternoon, Boston Mayor Thomas Menino went to South Boston to tell residents the city is safe. He never mentioned Alemany by name, but the mayor said police have in custody the man they believe responsible for Lord's death.
"Pending the DNA and the fingerprints. As soon as we have those confirmed. We'll make charges," Menino said.
Still, Commissioner Davis stopped short of calling Alemany a "suspect," as Mayor Menino did. Davis called the 28-year-old a "person of interest." He said police are on the right track.
"It's premature to say what we have and when we'll have some definitive answers," Davis said. "We have to be very cautious with this. But believe me, all of our technical resources are working around the clock to make sure we close this case as soon as possible."
Davis said his department is reviewing every assault on a woman in South Boston since Alemany was released from prison about this time last year. He said police are being as thorough and aggressive as they should have been when they had Alemany's name back in September.
This program aired on July 27, 2013.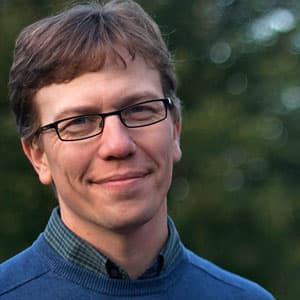 Curt Nickisch Business & Technology Reporter
Curt Nickisch was formerly WBUR's business and technology reporter.