MIT President: School Took 'Right Position' On Swartz Case
05:44
Play
This article is more than 7 years old.
An internal Massachusetts Institute of Technology report (PDF) on the matter of Internet activist Aaron Swartz finds that the school did nothing that might have led to his federal prosecution or suicide.
"What we did was, in my view, the right position at the time," MIT President Rafael Reif told WBUR's All Things Considered host Sacha Pfeiffer, following the report's release Tuesday.
Joining Reif for that on-campus conversation were report co-authors Hal Abelson and Peter Diamond, who are both MIT faculty members.
Pfeiffer asked the trio about Abelson's remark, made in a conference call with reporters, that "the MIT community didn't recognize this prosecution as an opportunity to wrestle with societal complexities brought about by new technology, an area where MIT has traditionally engaged."
---
Sacha Pfeiffer: How strongly do you feel that there was a failure here in terms of MIT's opportunity to take a leadership role on these complicated issues?
Hal Abelson: I wouldn't say a failure. We really talk about missed opportunity. But the missed opportunity was really a missed opportunity by the MIT community. The leadership of MIT responds to the sentiment expressed by the community. One of the things that really struck me is that there was almost nothing from MIT students in this. There was almost nothing from MIT faculty. So when I talk about missed opportunity, it really is the community that's a missed opportunity. They didn't see this as a chance to engage. Here this thing exploded right in the midst of the kind of academic community that should be thinking about this, and we just didn't see it.
Are you distinguishing between the MIT community and the MIT leadership?
Hal Abelson: The MIT leadership is responsive to what the community is doing. You know, if they don't hear anything, should they be saying there's a strong issue and there are all these things if they're not hearing that from the faculty and not hearing that from the students?
But, of course, MIT leadership are independent thinkers on their own. They may have their own opinions. If they hear silence from the community, would they have had an obligation to say, "We need to take this up as a leadership issue even if the community is silent"?
Abelson: I don't know. We have to talk with the leadership on that. But remember, part of the leadership here is really reflecting the attitude of the community, and here they didn't hear anything at all.
Reif says the report dispels what he describes as "widely circulated myths," like claims that MIT was "going after" or "targeting" Swartz. He stresses the report's authors found that MIT never pursued federal prosecution, jail time or even punishment for Swartz, and did not oppose a plea bargain. Instead, he says, MIT took what he calls "a position of neutrality."
Rafael Reif: There was an issue between the government and an individual. The individual broke the law or at least is accused of breaking law. The government has to figure that out, and the defense counsel has to defend and the process goes [on]. And we decided: Let that be.
But we wanted to make it clear that even though in the eyes of the law we were a victim, we didn't view ourselves as a victim and we didn't want any prosecution.
In retrospect, do you wish you had not taken a position of neutrality?
Rafael Reif: I think what we did was, in my view, the right position at the time. MIT consulted with members of the faculty on that position and the position was endorsed.
Let's recognize that quite a few of the members of the MIT community were actually upset and irritated that something happened on our campus and a guest brought that into the campus. So there are all sort of views here.
When Reif was speaking on whether MIT, knowing what it knows now, would take the same position of neutrality, Diamond spoke up.
Peter Diamond: Let me step in on this one. One of the things that was hardest to do in writing the report is not to have it totally dominated by hindsight. And your question says, "Well, given hindsight, what you would do?" It's just not a useful question.
Well, maybe I should do foresight then. So if this were to happen again, do you think you would take a position of neutrality? Given the type of community that MIT is, you could almost imagine a student deciding to test the system, [thinking] "If I did what Aaron Swartz did now, what might happen?" Do you have a sense of if you may proceed differently in that type of case?
Peter Diamond: Hypotheticals like that just don't have sufficient structure to talk about. I mean, I'm sorry to refuse to answer what I don't consider to be a useful question.
The U.S. attorney's office in Boston has taken heat for how it handled the Swartz case, but Reif didn't want to comment on whether that prosecution was too aggressive.
Rafael Reif: I don't think it's my place to judge. I have to assume they are doing their job in good faith, and I'll leave it at that.
Asked what would have been an appropriate punishment for Aaron, Abelson said this:
Hal Abelson: Some of the attorneys and even ex-judges that I respect very much said an appropriate punishment for Aaron would have been a misdemeanor charge, pleading guilty on that, and then possibly getting pre-trial diversion and long periods of community service.
This program aired on July 30, 2013.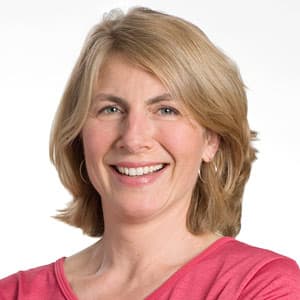 Sacha Pfeiffer Host, All Things Considered
Sacha Pfeiffer was formerly the host of WBUR's All Things Considered.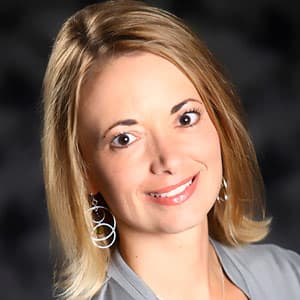 Lynn Jolicoeur Producer/Reporter
Lynn Jolicoeur is the field producer for WBUR's All Things Considered. She also reports for the station's various local news broadcasts.