Boston Detective Demoted For Not Following Up On Evidence In Violent Attack
05:26
Play
This article is more than 7 years old.
Boston Police have demoted a detective who did not follow up on a lead related to a man now called a "person of interest" in the murder of a South Boston woman last week.
That announcement drew applause during a community meeting in South Boston Monday night, where city and state officials updated residents about the investigation into the murder of Amy Lord and other recent attacks on women in South Boston.
Detective Jerome Hall Brewster will lose his detective rating for not further investigating a September case against Edwin Alemany, who is now being held on charges related to attacks on two women in South Boston last week.
A Rattled Neighborhood
Wearing a white ribbon in Lord's memory, Boston Police Commissioner Ed Davis looked out on the audience packed inside a school auditorium — about 75 percent women. Dozens of people couldn't squeeze in, so they listened from loudspeakers outside. Most of them wore white ribbons, too. Davis told them a few new details about the investigation.
"I want you to know one thing," he said. "There is no evidence in this case to link the conduct of the suspect with drug activity. This is not a drug-related incident as far as we know."
The apparent random kidnapping and murder of 24-year-old Lord has rattled the neighborhood, making many women feel less safe in South Boston than ever. Suffolk County District Attorney Dan Conley called Amy Lord a "truly innocent victim." But he said he's not ready to charge anyone with her murder.
"That investigation remains very active, but a bit more needs to be done," Conley said. "So I ask you, please give the investigators and the prosecutors a bit more time and room to build the most compelling case possible."
But Davis specifically mentioned the similarities between Lord's case and two other attacks within 20 hours in the same neighborhood — two attacks for which Alemany has been charged. The audience read between the lines: that police have their suspect, he's off the streets, they're just building their case. And everyone seemed fine with that. What they're not fine with is another attack linked to Alemany back in September for which he was never arrested. Davis told the audience the detective's decision to drop that case was wrong.
"After a review into the conduct around that particular case, I can announce to you that that individual will no longer be doing investigations in the city of Boston," he said.
The applause gave way to skepticism as residents stepped the microphone to ask questions. They didn't always give their names.
"You said that he will no longer be doing investigations. I'm wondering, is he still employed by the Boston Police Department?" one woman asked.
"Yes, actually he is. He has lost his detective's rating. He has been demoted into a patrol position," Davis responded.
And that skepticism gave way to criticism, with a number of people complaining that police in South Boston are unresponsive, slow to investigate crimes and even slower to follow up with people.
"There's no problem with [the Inspectional Services Department] coming out and writing me a ticket for snow removal or trash removal or overgrown weeds or parking tickets," another woman said. "But I call over to the neighborhood police department, and I ask 'What's going on on Telegraph Street?' Because I'm getting text messages from my friends telling me there's a stabbing. I call over to the neighborhood station, they tell me to talk to a community service officer. I get voicemail. It's a week later, nobody has called me back."
Police officers at the meeting, including BPD Superintendent William Evans, who lives in South Boston, pointed out that violent crime is down markedly in the neighborhood compared to last year. Drug convictions are up. Commissioner Davis promised his department would improve some practices. He also announced it would staff up drug enforcement in the neighborhood.
"I think they did the best they could. I think they honestly answered the questions," said Caitlin Downing. She's lived in South Boston for six years and left the meeting encouraged. She felt like the whole community came together.
Maryann Crush was less encouraged. The fourth-generation South Boston resident remembers other community meetings on crime. She wanted to see more consequences than a demotion of one police detective.
"We've been in this room before," Crush said. "You know what? That detective has superiors. Where were they? Please! They're going to point to one person?"
Crush's friend, Natalie Butler, says police may have been slow to respond to the fear that South Boston women are feeling, but they get it now.
"They definitely have heard what people have to say," she said. "We just have to keep the pressure up. They have to keep the pressure up. And do their job."
Hours after the community meeting started, people went home with few big answers but plenty to think about, almost a week after 24-year-old Amy Lord was kidnapped and killed.
This program aired on July 30, 2013.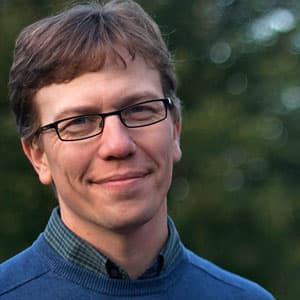 Curt Nickisch Business & Technology Reporter
Curt Nickisch was formerly WBUR's business and technology reporter.