Deputy, Inmate Injured In Shooting At Mass. Eye And Ear
02:21
Play
This article is more than 7 years old.
Authorities are investigating a shooting Wednesday inside the emergency room at Massachusetts Eye and Ear Infirmary in Boston.
Two Middlesex County deputy sheriffs were escorting an inmate who needed treatment when he managed to get access to one of the deputy's firearms.
Deputy Jonathan Pearson was shot in the leg and is expected to make a full recovery. Pearson's fellow deputy fired on the inmate, Raymond Wallace, hitting him in the chest. As of Wednesday night Wallace was in critical condition.
"Inside the emergency room as the handcuffs were being taken off the suspect he began to struggle for the gun" in the holster of one officer, Boston Police Commissioner Ed Davis said. "There was a fight."
A patient, Kathy, who preferred not to give her last name, was just outside the emergency room and looked in.
"From there I heard 'get down, get down,' like it was serious," she said. "Then soon after that I heard the gun shots. I just kind of froze to be honest and then I saw people running."
Wallace was awaiting trial on armed robbery charges. He was transferred from the Essex County jail to one in Cambridge last fall. "Mr. Wallace had enemy issues and so the security team thought it was best to move him," said Essex County Sheriff's Office communications director, Deputy Maurice Pratt.
As shots flew in the Mass. Eye and Ear emergency room, patients all over the hospital were warned to stay put. Hillarie Clarke, who'd brought her mother-in-law in for an appointment, said she was concerned to learn of gunfire inside the hospital but was not shocked.
"In this day and age you really kind of have to pay attention to what's going on around you and not assume that you're always secure," Clarke said.
Mass Eye and Ear, which reopened its ER Wednesday night, said it will review its policies and procedures as it does after any "critical event." It will also work with Boston Police, the Middlesex Sheriff's Office and the Suffolk County district attorney on the ongoing investigation into the shooting and the rules for prisoner medical transports.
This program aired on August 1, 2013.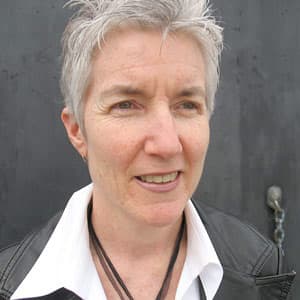 Martha Bebinger Reporter
Martha Bebinger covers health care and other general assignments for WBUR.