'Big Bertha' Transforms Food Scraps Into Value
05:49
Play
This article is more than 7 years old.
What do you do with the scraps of food left on your plate or spoiled leftovers in your fridge? Maybe you compost them or put them down your disposal. But many people just throw away unwanted food, meaning it ends up in landfills. Some institutions and businesses donate leftovers to food pantries or make sure they're composted.
But now there's another option.
Jordan Dairy Farms in the town of Rutland has 700 cows. They produce a lot of milk — and a lot of manure. But the surprise of visiting this place is that the stench that hangs over so many other dairy farms is unusually light here. That's thanks to a cluster of industrial-looking equipment, alongside the barns and milking parlors, that converts manure and food waste into energy. It's a technology set to expand in Massachusetts.
During our visit to Jordan Dairy Farms, a tanker-truck arrives and backs up to two huge metal tanks that look like silos. Technician Joe Bouchard supervises as the truck driver connects a thick hose to an underground pipe to offload 1,500 gallons of liquefied food waste. This apparatus, called an "anaerobic digester," has been widely used in Europe for decades.
The sludgy mixture gurgles as it flows from truck to tank. Bouchard explains that this food waste came from Home Market Foods in Norwood, which makes food products including meatballs, buffalo wings and sausages. The waste from that operation, like meat bits and grease and oils, gets funneled into the digester.
As we stand next to the giant tanks, Bill Jorgenson — who formed the company AGreen Energy with three farmers, including the owner of Jordan Dairy Farms, to build anaerobic digesters around the state — makes an observation: "There's no odor. And, also, the noise that you hear, the most noise you hear is from a tractor in back of us. But there's no noise from the facility, and every mixer and the engine are all running as we speak."
The digester produces energy by mixing just the right ratio of manure and food waste, a process Jorgenson compares to a recipe.
"This is just like making a cake," except, he says, "we're not eating this!"
Every day, this machinery processes 45 tons of food waste and 25 tons of manure. The food currently comes from a dozen companies, including some of the state's largest food producers. Among them are the dairy companies Hood and Cabot; Cains Foods, well-known for its mayonnaise and salad dressings; and Kayem Foods, which supplies hot dogs to Fenway Park.
The energy created comes in part from methane in the cow manure. That gas bubbles up from the waste and is captured inside the digester. A nearby trailer houses a massive generator that takes the gas from the digester, burns that gas, turns it into electricity, and puts that electricity back into the grid.
The gunky mixture of food and manure left over is stored in a one-million-gallon tank. But it's not wasted; it's used as fertilizer on the corn and hay fields that feed the cows. Jorgenson says that fertilizer is so nutrient-rich that since the farm began using it, its crop yields have doubled. So the digester has multiple benefits.
"You're producing enough energy to take care of 500 homes in Massachusetts at the same time as we get rid of the odor," Jorgenson says, "and at the same time as we have the fertilizer to put back onto the fields."
Randy Jordan — who owns Jordan Dairy Farms with his brother and father, and who jokingly refers to the digester as "Big Bertha" — gives a one-word answer when asked why he decided to build one: "Power."
"[The] electricity bill is one of our largest things here at the farm," Jordan explains. "It goes: our mortgage, grain bill, electricity. And electricity is going nowhere but up."
Being a farmer is a constant financial struggle, he says. Besides selling milk wholesale, Jordan makes money by renting out his property for weddings and raising turkeys to sell for holiday meals.
He's also banking on his anaerobic digester to keep him in business. It cost $3.5 million, which he split with several business partners, including Jorgenson. Government grants also helped. The farm makes money from fees that food companies pay to drop off waste and by selling the energy created. On top of that, the farm saves money by producing its own power and fertilizer.
Those are all reasons why Tony Connors, from the town of Westport's Energy Committee, paid a visit to Jordan Dairy Farms to look into constructing a digester of its own.
"We started this strictly to save money on electricity," Connors says. "But the more you look into it, you start seeing that there's a much larger picture, which in fact has to do with things like farm waste, and that's really what intrigues us."
Expect to see more anaerobic digesters in Massachusetts in coming years. That's because in July 2014, a new state regulation is slated to take effect that would ban businesses or institutions that produce large amounts of food waste, like colleges and hotels and hospitals, from putting it into landfills. In addition, by the year 2020 at least 20 percent of the state's power will have to come from renewable sources — a quarter of that from digesters.
This program aired on August 9, 2013.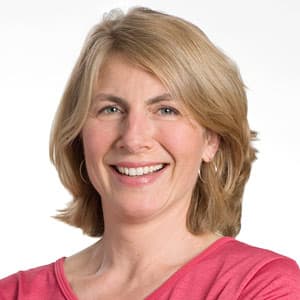 Sacha Pfeiffer Host, All Things Considered
Sacha Pfeiffer was formerly the host of WBUR's All Things Considered.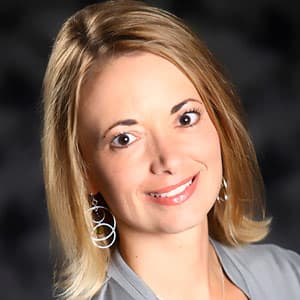 Lynn Jolicoeur Producer/Reporter
Lynn Jolicoeur is the field producer for WBUR's All Things Considered. She also reports for the station's various local news broadcasts.