181 Apply To Open Mass. Medical Marijuana Dispensaries
This article is more than 7 years old.
Update 8/23: The final tally of applications is 181. We've updated the post's headline.
Original post:
More than 100 people or groups of business partners submitted applications on Thursday to the Massachusetts Department of Public Health to open medical marijuana dispensaries, according to DPH Commissioner Cheryl Bartlett.
"We're glad that it was a highly competitive process and it will ensure patients' access to the medical use of marijuana in the commonwealth," Bartlett said during a conference call.
Thursday was the only day prospective entrepreneurs could submit applications for the first phase of the dispensary approval process. A steady stream of people entered DPH headquarters on Washington Street in downtown Boston, wheeling suitcases or carrying boxes or large envelopes of documents.
Investment banker Arnon Vered of Swampscott was one of them. He and business partner Kevin Fisher, who owns a dispensary in Colorado, submitted applications for three dispensaries they hope to open in Norfolk, Bristol and Hampshire counties.
"When I started, I knew very little about this," Vered said. "But when I started talking to patients and seeing people who are actually using [medical marijuana], kind of the impact that it has on their lives, that really made me want to be involved in this."
Fisher says the high "financial barriers to entry," specifically the requirement to prove $500,000 in liquid capital to start a dispensary, will result in applicants ensuring they bring in whatever expertise is necessary to run a successful center.
John Greene hopes his experience as an herbalist will help him get approved to operate up to three dispensaries in Plymouth County. He says he wants to focus on providing strains of marijuana that have low levels of "euphoric" or "psychoactive" properties that contribute to the "stoner ethos" many people still attribute to anything involving marijuana.
"Really it's not just about opening up this medical marijuana business," Greene said. "It's about community support and it's really about educating people about the benefits of this herb and the misconceptions that go along with it."
Applicant Michael Marino of Great Barrington, in Berkshire County, is a cell biologist who has done research into diseases including multiple sclerosis. He says he hopes to "bring more science" to medical marijuana. He's concerned about whether the business would break even after all the investment in things like security, however.
"I hear some people say, 'Oh, we're going to have casino-grade video,' and it's like, 'OK, but are you going to make money in the Berkshires, where there's only 200,000 people?' "
DPH will announce next month which applicants can move on to the final phase of the application. That process will be much more rigorous and will include identifying a community where the planned dispensary location fits in with local zoning rules.
Commissioner Bartlett acknowledged that it might be difficult to open a dispensary in a town or city that has instituted a one-year moratorium. The moratoriums are allowed by law for communities to finalize zoning restrictions for dispensaries. But DPH plans to approve up to 35 dispensaries by January and wants to see them open within four to six months of then.
This article was originally published on August 22, 2013.
This program aired on August 22, 2013. The audio for this program is not available.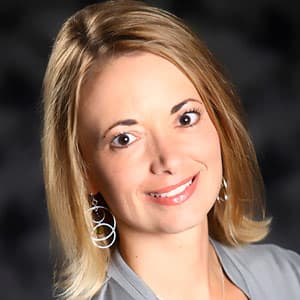 Lynn Jolicoeur Producer/Reporter
Lynn Jolicoeur is the field producer for WBUR's All Things Considered. She also reports for the station's various local news broadcasts.