Bill Walczak: No Casino, More Innovation Districts, School At Birth For Boston Kids
08:29
Play
This article is more than 7 years old.
Boston mayoral candidate Bill Walczak is best known for helping revitalize a Dorchester neighborhood by building a health center. He founded the Codman Square Health Center in the 1970s and stayed there for more than three decades as its CEO.
Two years ago, he became president of Dorchester's Carney Hospital, but left 14 months later over a disagreement with its for-profit owner, Steward Health Care System, about how to turn the hospital around.
Now, at age 59, Walczak wants to run the city.
WBUR is interviewing all 12 mayoral candidates before the Sept. 24 primary, and when All Things Considered host Sacha Pfeiffer spoke with Walczak they began their conversation by talking about the way he's distinguished himself from the rest of the field: by opposing a casino in Boston.
---
Bill Walczak: I can tell you that if elected mayor, I will stop the casino from being located in Boston. There are ways of doing that through the gaming legislation that was passed. One of the factors in determining where a casino should be sited by the gaming commission is going to be whether there's support from the leadership in the city. My plan is to get elected and then stop the casino from being built in Boston.
We know that there's huge income disparity in the city, and we know that casinos are things that go after low-income and working-class people and people on fixed income. We have to stop the casinos from coming in here and fleecing the people of Boston of their dollars. This is not something that you're going to see people coming in from Dubai or Paris to gamble in Boston. Casinos target people with limited means to gamble to extinction. They even have a term for it.
Sacha Pfeiffer: What do you think is the better way to spur long-term economic growth if not by bringing a casino in?
Well, I think economic growth is happening in Boston. What we need to do is we need to promote it. I'm a person that believes strongly that I would be a regional mayor. In other words, I would work with the region in order to build a strong economy for Greater Boston, to make sure that biotech and high-tech and green economy jobs and light manufacturing relocate into Boston. Mayor [Thomas] Menino had this brilliant idea called the South Boston Innovation District. We need one in East Boston where Suffolk Downs is, and we also need to build one in Allston here with the collaboration of Harvard. I think we also need one in Roxbury, near Dudley Square. If we do that, we'll be able to attract the right jobs that pay good wages, good living wages, as opposed to casino jobs.
Through your work at the Codman Square Health Center, you were able to take a neighborhood that had been run down and fairly crime-ridden and turn it into a very vibrant commercial center. What lessons do you think you learned there that you would apply to the city as a whole if you were to become mayor?
What I did at Codman Square was I was able to achieve a potential of the Codman Square Health Center, a medical facility, to revitalize the entire neighborhood economically, socially and in all different ways by leveraging the resources of downtown Boston to rebuild Codman Square through the health center. What I want to do is I want to be the mayor who leverages the great resources of Boston — the academic institutions, the world-class health care institutions, the great businesses that we have here — to rebuild all of Boston, not just the downtown area. But I want this emerging world-class city that we have called downtown Boston to actually permeate our neighborhoods and allow people in our neighborhoods to get the kinds of jobs of the future that pay good living wages and will allow them to stay in Boston.
The health center has a public charter school attached to it, Codman Academy. You co-founded that. You also co-founded a pilot school, the Edward Kennedy Health Careers Academy. What has that experience with a pilot and a charter taught you about what Boston needs to do to improve its public schools?
Coming out of the health care system, I can tell you that what's really important is connecting the education system to the health care system, because up until age 5 it's the health care system that has the access to the children. So what we need to do is make sure the children are being prepared well, that they're growing up healthy, especially children growing up in poverty are not affected as much by toxic stress on the brain. At Codman Square we had group visits. I would love to be able to do group visits inside the school where the teachers and the principal and the doctors and the nurses and other people can make sure that children growing up, especially the children growing up in our poorer neighborhoods, are growing up healthy and ready to learn by the time that they get to school.
And where would you find the funding for those initiatives?
What I want to do with the city of Boston and all of our departments is do a top-to-bottom review of how they do things, what they're doing, what's necessary, what's not necessary.
The Fire Department came up recently; we have some fire stations that rarely see a fire, and yet what we have is fully staffed fire stations. What we need to do is look at every aspect of city government and figure out what are our goals for these different departments, and deploy the resources as we need them. This will result in savings that could be applied towards early childhood education, universal K1, which may cost upwards of 9 or $10 million a year to make sure every child has a seat in K1.
You say in your anti-casino ad that Boston needs to "think big." In what ways do you think Mayor Menino has not thought big enough?
The area where we haven't thought big enough is in master planning across the city of Boston. If you look at our neighborhoods, oftentimes — or even downtown — we do parcel-by-parcel development in the city of Boston. We don't really think comprehensively about what we want to see Boston emerge as. Clearly Boston is emerging as a world-class city. But what does that look like? And how many schools do we need downtown? How much open space? What kind of industries do we want to attract in the future of Boston? And for me that requires really thorough planning across the board, across the city in every single neighborhood so that people can have a chance to have a vision for what they're trying to accomplish.
You live in Dorchester. You have a longtime home on Savin Hill. And that's one of the Boston neighborhoods, Dorchester in general, where there's a gun violence problem. You've said that better opportunities for children can help prevent that problem. But what would you do to get guns out of the hands of children who have them now, or adults who have them now?
My office, actually, for over 30 years, happened to be on the other side of a wall where we did gun buyback. I'm not sure if gun buyback really has that much of an impact. But I do know that if we were able to assemble the same kind of team that we had in the 1990s, where health professionals and teachers and nonprofit leaders and churches and the Police Department and parole and probation were able to work together to identify families that were in trouble.
My wife is a Boston Public School teacher, and one of the things that they know-- third-grade teachers, second-grade teachers know — is when a child is in trouble, when they're in a troubled family. What we need is a crisis intervention team that can go and make sure that we're dealing with these families that are in deep trouble before they wind up turning to drugs, violence, crime, whatever. I think from that end, that's how we can deal with the issue in the short-term. The long term really is about opportunity and making sure that kids have a sense of hope as they leave their schooling rather than a sense of desperation.
Bill, if you had to set aside your campaign platform talking points and your policy proposals on your website, what would you describe as the most personal reason for why you're running for mayor?
The most personal reason for me running for mayor is that I've lived my entire life trying to make a difference in my neighborhood of Dorchester. And I realize the potential of the mayor of Boston to be able to make a huge difference, especially in education. I created two high schools in Boston. Why? Because I was tired of waiting for the Boston Public School system to change so that lives were not wasted in the process. And I saw a couple of generations of kids go by. I want to be able to make that change. I want to be able to make it urgently. I'm the kind of person that likes getting things done, and I've been waiting a really long time to get things done in the city of Boston. This is a great opportunity for me to get into the role of being able to get more things done for the city that will make our city of Boston the — what John Winthrop said was "the shining city upon the hill. The eyes of the world are upon us," in 1629, I believe. But it's true. Boston has so much potential. We have a great opportunity to live up to that potential and make Boston into the greatest city we can make it. And that's what I want to do.
This program aired on September 12, 2013.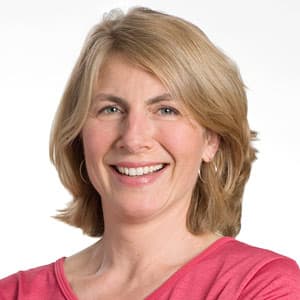 Sacha Pfeiffer Host, All Things Considered
Sacha Pfeiffer was formerly the host of WBUR's All Things Considered.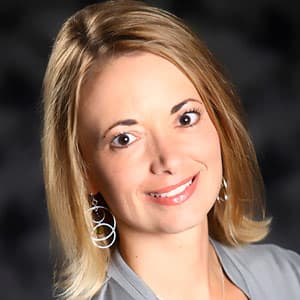 Lynn Jolicoeur Producer/Reporter
Lynn Jolicoeur is the field producer for WBUR's All Things Considered. She also reports for the station's various local news broadcasts.