Copley Square, A Study In Contrasts, Poses Less-Obvious Challenges To Boston's Next Mayor
08:56
Play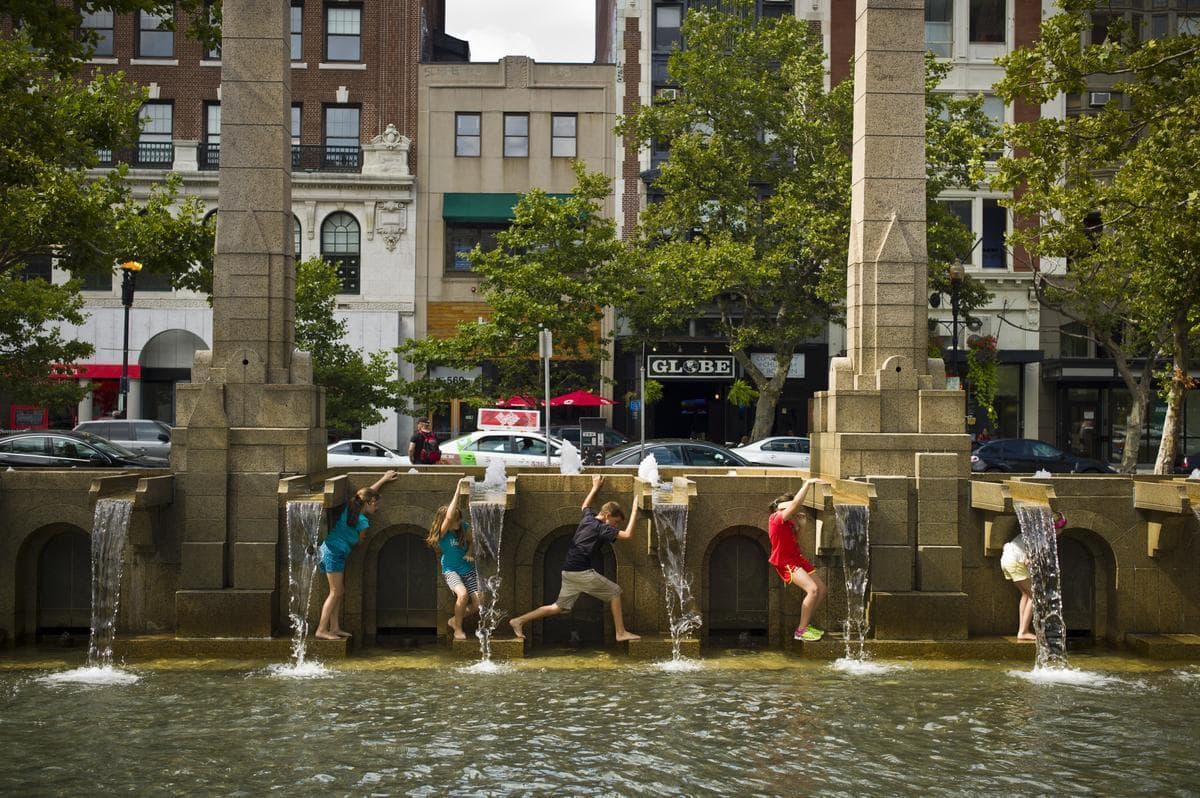 This article is more than 7 years old.
It's a summery Friday afternoon in Copley Square, and the good eats at the twice-weekly farmers market are selling fast. The beauty and vibrancy of this area, with historic Trinity Church on one side of the plaza and the grand Boston Public Library on the other, are why Melissa Scher loves it here. As she stocks up on fresh produce, she says she hopes the next mayor of Boston will bring lively scenes like this to other parts of the city, too.
"They need to be like Mayor [Thomas] Menino and want to foster community things like he has, like the farmers market and the green space in the city," Scher says.
Scher is a real estate agent who lives and works in the area, so she's well aware of the major surge in development happening in the Copley area, where several new towers housing condos, apartments and hotels are in the works. She's seeing bidding wars on the properties she sells and knows that plenty of people are getting priced out.
"Boston is a metropolitan city, and it's an exciting city, and it's really supply and demand," Scher says. "I don't think there's any way to hold back the prices."
A Changing Skyline, And Shadow Concerns
But the same qualities that make the Back Bay such a desirable place pose major challenges to Boston's next mayor.
Copley Square is a must-see stop on every tourist itinerary, an oasis of open space and greenery ringed by a bustling hub of dining, retail, business and historic architecture. Ever since April 15, Copley has also had notoriety — it was the site of the Boston Marathon bombings — and tour guides now include the Boylston Street finish line, where the bombs went off, in their circuits.
The Copley area has bounced back from the attack, but all the construction on tap has some nearby residents worried about changes to the skyline.
"We're not anti-developer but the developers don't have the same sense of what's important," says Howard Kassler, chairman of the Neighborhood Association of the Back Bay. He's one of the many retirees who've left the suburbs for Boston in recent years; he and his wife live in a brownstone on Commonwealth Avenue. They fear that more tall buildings will mean less sun and more wind tunnels, which Copley Square is already infamous for.
"Eventually you'll have the square in shadow most of the time," he says, "and that's a quality of life issue, but it's also a safety issue in the winter with icy conditions."
Meg Mainzer-Cohen, president of the business-centric Back Bay Association, disputes that.
"The city, I believe, has done a good job striking the balance of allowing some shadow, but not too much, especially in parks," she counters.
Mainzer-Cohen says that in the 1960s the city of Boston identified a stretch from the Fenway to Downtown Crossing where a string of tall towers can be built. It's known as the "high spine." But the city also promised to preserve the Back Bay architectural district, home to so many historic brownstones.
"Since there is so much area that's protected, I think that it's important for us to build tall buildings along the high spine, which is also connected with public transportation," Mainzer-Cohen says. "There's the Orange Line and the Green Line, there is the commuter rail. It's a way to leverage the public transportation systems for the betterment of many, many families or individuals."
A Study In Contrasts
But living in this area is way beyond reach for the women who spend their days at 67 Newbury St., home of the Women's Lunch Place, a daytime shelter housed in a church basement. Up to 200 women a day come here for meals, a free library and computer room, other amenities and various social services. One of them is 51-year-old Lisa Jenkins, who has a sense of humor despite some tough years.
"Lisa, L-I-S-A," Jenkins spells out when asked her name. "Middle name: Marie. No, I'm not Presley's daughter. If I was, do you think I'd be here?"
Jenkins works part-time as a personal care attendant and lives in a rooming house in Jamaica Plain, but in the past she's been homeless and unemployed. She wants Boston's next mayor to create a lot more affordable housing and give first dibs to people on public housing waiting lists. She knows many people languishing there.
"They be crying, they be discouraged. And these women, some of them are so educated, you know? But they just ran on hard times. Let them come back! Let them rejuvenate themselves," she says.
Jenkins also wants the new administration to create more youth jobs. For starters, she suggests, have developers hire young people for construction-related work.
"If you don't give them a start, they can't go nowhere. They can't further themselves," she adds. "Give the younger generation a chance."
That the Women's Lunch Place even exists here shows what a study in contrasts the Back Bay is. Its director, Elizabeth Keeley, a former Suffolk County prosecutor, recently introduced herself to the manager of a nearby high-end fashion boutique who hadn't even known the shelter was there.
"It sort of demonstrates the great divide in the country," Keeley says, "where you can go next door and spend $10,000 on a coat, and we have women here who we have to beg, borrow and steal to find coats for them."
The shelter works hard to be a good neighbor on Newbury Street. But the general manager of the Fairmont Copley Plaza hotel, Paul Tormey, who calls Copley Square his "little front yard," says the city isn't working hard enough to showcase the area.
"There's too much vagrancy," Tormey complains, adding that he wants the next mayor to cut down on panhandling and increase litter clean-up.
"As a visitor, if you arrive from New York or Washington on the train, which many of our customers or visitors to the city, whether they're here for doing business or staying in our hotels, [you] come across things you don't come across in a lot of American cities today, whether it's coming out of diesel fumes out of the Back Bay train station and tripping over two people," Tormey says. "And having to deal with what you deal with does not represent the city of Boston as well as it could."
A Success Story
A few blocks away, at a city playground at the corner of Clarendon Street and Commonwealth Avenue, the neighborhood feels pretty perfect to some residents.
Dalia Nasser, a young mom, does have a cleanliness pet peeve: she wants more "dog bags" in the neighborhood "because oftentimes people find themselves without it, and I've seen the communities that have them. It seems like they're cleaner."
The lack of major complaints by many Back Bay residents shows what a success story this area largely is.
"We find basically that the city pretty much works," says Jim Hill, who with his wife owns the store KitchenWares on Newbury Street.
But he's exasperated by Boston's permitting process, a common gripe among local merchants. One Back Bay business event, for example, needed a special permit to offer sliced pastries on a tray — a permit that wouldn't have been needed if the pastries had been distributed by a server.
"You shouldn't need 91 permits to do anything short of the Big Dig," Hill says. "You have to have a permit to have a television in your store, because it's considered entertainment. And there are lots of rules like that that were good in their intentions and have expanded and have become part of the bureaucracy of the city we know. A fresh administration brings a fresh view."
Boston's 'Living Room'
Back in Copley Square, amid the din of duck boat tours, city buses and ambulance sirens, there's one surprisingly serene place: the back veranda of Trinity Church, with its gurgling fountain and pretty garden. Here, the director of the Trinity Boston Foundation, Louise Burnham Packard, who describes Copley Square as Boston's "living room," reflects on some of the issues facing the next mayor.
"This porch has homeless people who sleep on it at night," she says, "and the facilities staff in the morning cleans up needles and knives, and we had a shooting on Boylston in August, a murder. One of our facilities staff members was attacked."
Burnham Packard acknowledges that the Back Bay faces nowhere near the extent of crime other neighborhoods endure. But she says the Copley area has experienced a new sense of vulnerability and fragility since the marathon bombings. And she wants the new administration to do more of the type of work her foundation does, like mentoring kids.
"I think the Copley hope for the next mayor," says Burnham Packard, "is that we'll have a mayor who's not dividing us but uniting us and helping us to connect with each other to break down barriers."
She says the task ahead for the new administration is to address the concerns of both the fortunate and the less-privileged, the white-collar corporate community and the inner-city.
"To be both pro-business and pro-working class, to be pro our thriving neighborhoods like Copley Square and pro Mattapan, Dorchester, Roxbury," she adds. "I think that's at the heart of what this next chapter of Boston needs to be."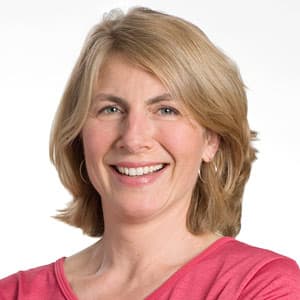 Sacha Pfeiffer Host, All Things Considered
Sacha Pfeiffer was formerly the host of WBUR's All Things Considered.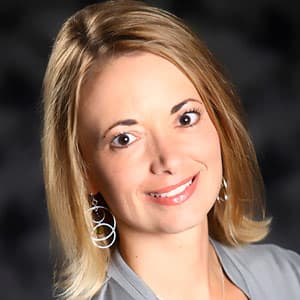 Lynn Jolicoeur Producer/Reporter
Lynn Jolicoeur is the field producer for WBUR's All Things Considered. She also reports for the station's various local news broadcasts.