'On The Verge Of Being A Big Mess': Gambling Expert On Casino No Vote
06:18
Play
This article is more than 5 years old.
It's back to the drawing board for Suffolk Downs in the racetrack's quest to open a casino, now that East Boston overwhelmingly defeated the casino proposal Tuesday.
But voters in neighboring Revere also got to vote on it because the proposed resort would extend into their city, and that community said yes. So Suffolk Downs is now considering moving the whole project into Revere.
WBUR's All Things Considered host Sacha Pfeiffer spoke about this unexpected turn of events with Clyde Barrow, a professor of public policy at UMass Dartmouth, who specializes in gaming policy.
---
Sacha Pfeiffer: Is there anything in the state law that would prevent Suffolk Downs from pursuing this idea of locating a casino entirely in Revere?
Clyde Barrow: As I understand it, there's nothing in the state law that would prevent it. The only obstacle might be a lawsuit from people in East Boston claiming it's a violation, which would require a judicial decision. Or you could get an administrative ruling from the Massachusetts Gaming Commission. But, from what I understand, this is not something they anticipated, so they would have to deliberate on this issue, as well.
So even if legal, how about feasible given the time frame? Because all proposals have to be in to the gaming commission by the end of the year.
Yeah, I think it's feasible. This doesn't really fundamentally change their proposal. All it would really involve is either moving the entire facility into Revere, or what's also been discussed is just flipping the project so that you have the casino gambling components of the facility on the Revere side of the property and you put more of your non-gaming amenities in East Boston, such as the hotel and restaurants and retail outlets.
Do you see that as a good scenario for East Boston if they got the hotel but not the casino?
That would be a much less advantageous situation for East Boston. The first thing it would mean is that the host community agreement which they negotiated, which gives them 30-something-million dollars — that would be off the table because they would now become a surrounding community. Surrounding communities are getting a lot less. They would get some property tax revenue from the part of the property that's on their side. They might be able to extract some minor concessions in the surrounding community agreement, but it would be nothing approaching what they would get as a host community.
Is it your presumption that East Boston didn't consider that possibility? That they could have a casino right over the border but not get the benefits from it, the host agreement benefits?
To my knowledge, no one anticipated that as a possibility. It certainly was not part of the public discussion.
On Morning Edition today on WBUR, the state gaming commissioner, Steve Crosby, said that the idea of a Revere-only casino resort is a total surprise to the board. Let's take a listen to what he said:
"We just haven't even thought about it. I mean, you know, this was not an outcome that anybody was particularly expecting and we certainly had never considered the idea. So we'd have to look at a proposal. We would obviously entertain anything that they wanted to do."
Does that surprise you that the commission hadn't explored this possibility already?
No, it doesn't. I mean, I think everyone really expected that Suffolk would win the East Boston election, even if it was by a very narrow margin. So it just hasn't been part of the public discussion until today.
Should it have been, in your view?
I don't know if it should have been. I do know there are similar situations around the country involving Indian casinos where they take land into trust and they have a small parcel, and they will put the gaming facility on their land and then the non-gaming amenities on just regular property that they purchased. So it's not unprecedented in similar situations. I suppose we could have anticipated it. It just wasn't what most people expected to happen.
But, of course, when Suffolk Downs severed its relationship with its former casino partner, Caesars Entertainment, after Caesars failed the background check, that might have made a no vote even more likely.
Absolutely. I think that definitely played into the election and it probably turned what would have been a close win into a decisive defeat.
So how much do you think this was about pure anti-casino sentiment versus discomfort knowing that East Boston residents had to vote not knowing who the casino partner would be?
Not having done a poll, I would just have to guess. My expectation is that probably about 45 percent of the voters in East Boston that turned out were pure anti-casino under any conditions. I think you probably got about 10 percent of the undecideds swung the other day because of the outcome with Caesars.
It was a bad day in general for casinos in Massachusetts yesterday, as you know. Voters in the western Massachusetts town of Palmer also rejected a casino proposal — the one from Mohegan Sun. Springfield and Everett, on the other hand, have approved casino proposals. What do these conflicting votes tell you about where sentiment is right now on casinos in Massachusetts?
We knew it was divided. Even at the time the legislation was passed, it was showing about 57 percent of Massachusetts residents supported casino gambling. But there were strong pockets of anti-casino sentiment. It wasn't really rural or urban. It's distributed in different places. And then it also has to do with mobilizing voters.
The two remaining casino proposals in eastern Massachusetts are one in Milford, one in Everett. Those background checks have not been done yet. Is it possible that we could get to the end of this process and have no approved casino projects, either because the developers didn't pass the background check or the host community rejected it?
That is a real possibility, and don't forget that MGM in Springfield hasn't been found suitable yet, either.
Do you expect that outcome?
It's a possibility. Given what happened with Caesars, it's certainly a possibility now with Wynn and MGM, because they both have issues with SEC investigations or issues in Macau that have been raised by other commissions such as New Jersey. So if they're going to apply that same strict standard, yeah, we could get to the end of the road and have to start over all again.
So they would start over — that's what would happen? They wouldn't just throw up their hands? They'd open up the application process again?
I think that's what would happen.
Clyde, this kind of seems like a big mess. Is that a fair assessment?
At this point, I think it's on the verge of being a big mess.
And how do we prevent it from going all the way there?
We issue a license. The next step in the process here is to issue the slot parlor license. So they can get that issued fairly soon. I think the expectation is that they would be issuing it before the end of this year.
This program aired on November 6, 2013.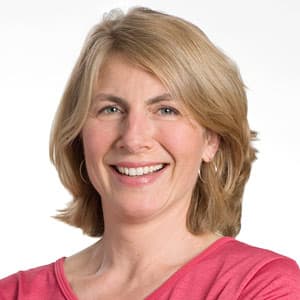 Sacha Pfeiffer Host, All Things Considered
Sacha Pfeiffer was formerly the host of WBUR's All Things Considered.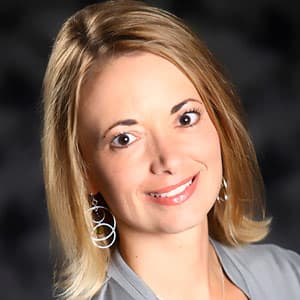 Lynn Jolicoeur Producer/Reporter
Lynn Jolicoeur is the field producer for WBUR's All Things Considered. She also reports for the station's various local news broadcasts.