Women Top Boston At-Large City Councilor Race
02:31
Play
This article is more than 7 years old.
There will be four new faces on the Boston City Council next year, filing the slots vacated when four members gave up their seats to run, unsuccessfully, for mayor. It's the council's largest turnover since 1999.
In the at-large race, the two top vote earners were women.
City Councilor At-Large Ayanna Pressley, of Dorchester, garnered the most votes, just as she did in the preliminary and in the final election two years ago.
She's frustrated about what appeared to be a low turnout in communities of color. She says to really make a difference, you can't just participate in national elections.
"The role and the influence of municipal government is that much greater and that much more important," Pressley said. "And these are really where those quality-of-life decisions and important front-burning issues like public safety and public education, that's where those decisions are made and people have got to participate in those elections."
First-time candidate Michelle Wu, of the South End, came in second.
The daughter of Taiwanese immigrants, Wu, like Pressley, is from Chicago.
"People are talking about what the new face of the City Council will look like and I think voters across Boston are very excited to see new energy and ideas in City Hall," Wu said.
Michael Flaherty, of South Boston, finished third in the at-large race. He served on the council for 10 years before giving up his seat in 2009 in a failed bid to unseat Mayor Thomas Menino. Now back on the council, he said his top priority is fixing the public schools.
"We boast of having the best colleges and universities in the world," Flaherty said. "When it comes to our Boston Public Schools, we can and must do better."
Council President Stephen Murphy, of Hyde Park, is a 16-year veteran of City Hall. He also won his bid for re-election as an at-large councilor.
In the district council races, Councilor Bill Linehan, of South Boston, beat back a challenge from Suzanne Lee, of Chinatown, to hold on to his District 2 seat.
Another new face will be that of city public works department manager Timothy McCarthy, of Hyde Park. He defeated Jean-Claude Sanon, of Mattapan, in District 5.
The fourth new member, in District 8, is Josh Zakim, of the Back Bay. Son of the man for whom the Zakim Bridge is named, he beat Michael Joseph Nichols, of Kenmore Square.
The new City Council will be sworn in with the new mayor in January.
This program aired on November 6, 2013.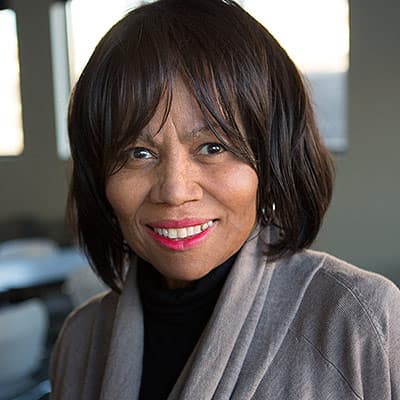 Delores Handy Reporter
Delores Handy was formerly a host and reporter at WBUR.