Mass. Releases List Of Proposed Medical Marijuana Dispensaries
This article is more than 6 years old.
The Massachusetts Department of Public Health has released a county-by-county breakdown of the 100 final applications for medical marijuana dispensaries.
Middlesex County leads the way with 17 dispensary applications submitted by 16 companies. Five companies are competing to open dispensaries in Framingham. One of them, Massachusetts Compassionate Patient Care Corp., applied to open a second dispensary in Ayer. Four medical marijuana centers are proposed for Lowell. One company, The Greeneway Wellness Foundation, Inc., applied to open a dispensary in Cambridge.
Worcester County has the second-highest number of dispensaries proposed, at 14: nine applications for dispensaries in the city of Worcester itself; two in Shrewsbury; and one each in Fitchburg, Leominster and Milford.
In Suffolk County, nine dispensaries have been proposed by different companies — five of them in Boston.
Under the state's medical marijuana law, every county will have at least one and no more than five dispensaries. Each company was allowed to apply for up to three. The centers will be not-for-profit businesses, and applicants were required to prove they had at least $500,000 in cash on hand for start-up costs for each dispensary proposed.
Among the applicants is Irina Salgan, of Framingham. She and her husband want to open a dispensary in that town, where they live and run other businesses, including a retail store. She said the dispensary is a personal mission for them, as her husband is battling cancer and they want to help other patients like him.
As for any concerns about security or unauthorized access to marijuana by minors, Salgan said she wants to reassure the community.
"I would not want this business to be detrimental to the community. I think it's a big benefit to the patients," she said. "Framingham has always been a town with a very heavy medical influence, so I think it's a perfect venue."
Framingham is home to a hospital and the Framingham Heart Study project.
Christopher Taloumis has competition from one other applicant in Dennis, where Taloumis wants to open a dispensary called The Haven Center. He said he is already building a broad base of community support.
His proposed center would be staffed by nurses, including his wife. Taloumis said he was motivated by losing a loved one to opiate painkiller addiction and caring for a friend who had terminal cancer. That friend, he said, was advised by a doctor to find some marijuana.
"He slept. He got the munchies and ate. He was comfortable at the end," Talomuis recalled. "And you know, my wife and I just decided that when we saw this coming down the horizon we were going to jump on it and do what we can."
DPH will grant provisional licenses to 35 or fewer dispensaries by Jan. 31.
This program aired on November 22, 2013. The audio for this program is not available.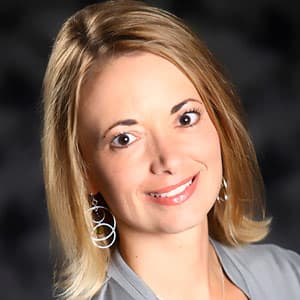 Lynn Jolicoeur Producer/Reporter
Lynn Jolicoeur is the field producer for WBUR's All Things Considered. She also reports for the station's various local news broadcasts.