Lawrence Mayor-Elect Says The Troubled City Needs Positivity
06:20
Play
This article is more than 6 years old.
Lawrence is routinely ranked as the poorest city in Massachusetts. It has the highest unemployment rate in the state. Its schools are in state receivership. Drug-related crime is rampant.
But the man about to take over leadership of Lawrence from controversial Mayor William Lantigua is nothing but optimistic.
Daniel Rivera, a 42-year-old Gulf War veteran and city councilor who grew up in Lawrence, narrowly won the mayor's race, which was confirmed by a recount. When he was asked by WBUR's All Things Considered host Sacha Pfeiffer where he'll begin in tackling the city's challenges, he said part of his approach will be a persuasive sales pitch.
---
Dan Rivera: Telling people how great of a place it is to come live!
Sacha Pfeiffer: That simple?
I say it jokingly because, I mean, we have nowhere else to go but up and we understand we have a great opportunity in front of us. Our schools are turning around. Our property values are low, but that means it's a good entry for young families. So you talk about this place as really an upcoming city to live in if you want to live in a city environment. We're going to change the way people feel about the safety in this community. We're going to really spend a lot of time and energy and resources making this a safe place to raise a family and to open a business and to live.
Give us some specific sense of how you do that given economic limitations, budget limitations.
Everything is about priorities. And, for us, if we want it to be safer we've got to just spend money on that, and if we want to bring businesses here we're going to have to spent money on that, too. So that means we're not going to make any stretches financially. We're going to be good stewards of people's money. We've raised taxes in this community for the last eleven years. Do we really need X amount of people to cut the lawns in the parks? Do we need X amount of people as clerks in City Hall? Where we're doing manual things, where can we go and automate them so that we can put another body or two or three or four back on the police department?
Dan, speaking of safety and police, there's a story in today's Boston Herald in which they say that you have a plan to have police set up random checkpoints at the Lawrence borders to find people coming in to buy drugs. How would that work considering that it's illegal for police to search a car without a cause or warrant?
Well, at the beginning of every month a lot of people's inspection stickers come up for review, so you just set it up so people have to come through. This isn't going to be a police state. It's just a message that we need to send people that if you're gong to come and make Lawrence your drug mall, we're not going to have it.
Are you confident that this would work legally? And how would you identify which cars were actually there to do drug trades?
I've got to tell you, Sacha, I'm not a police officer. I was a military police officer in the Army but I'm not a modern-day urban police officer. I would get the guidance from the chief on that. But the bigger point about this is not the how; it's that there's a message being sent about Lawrence and lawlessness that we're just not going to put up with it any longer.
Dan, you won the vote after a recount by just 81 votes, and you've acknowledged that that's a very slim margin, which means you're going to have to work to unite a divided city. How do you plan to try to create unity?
We're going to do great things. I mean, first of all we're smiling more. We're talking to each other in ways we didn't talk to each other before. And we're going to have events — a city-wide church choir or concert. We're going to try to do that before the end of the year. We're going to try to bring back our St. Patrick's Day parade, breathe life back into our Hispanic festival. The more people have an opportunity to work together, the more that understanding that we are one city is able to be achieved.
You think changes that simple — smiling and parades — could make a difference?
Yeah. The amount of energy it takes to be negative and the amount of energy it takes to be at cross purposes — I think people are ready for the break. They've just been dying to just breathe again. And, frankly, it comes from the top. If I'm smiling and I'm heralding all the good things, I think people love that type of leadership. I'm just going to sell Lawrence every day. I'm going to get a crack team of economic, community and planning personnel that can help us explain to the Commonwealth and people in and around this region and even in this nation that we're a place to do business and it's a really a nice deal and [you] better get in on the ground floor because we are definitely up and coming.
On the other hand, many young families are going to be very reluctant to move to Lawrence because the schools are in receivership. How do you address that problem?
You do the same thing that we do for public safety: you've got to put the resources in there, you've got to work hard at it, you've got to be no-nonsense about it. Teachers working with the administration, working with the state. You can't have any mistakes in there. You almost have to be perfect in the effort that you put into there. Our numbers are already moving.
Numbers such as test scores?
Test scores, drop-out rate, retention. All these things that are a problem. We have quality teachers in the classroom, quality administration. We have great programs. We compete with some of the best students in the state and I think that's only going to get better.
Despite all the problems and corruption allegations and problems surrounding Mayor Lantigua, your predecessor, he still got a relatively large number of votes — again, just an 81-vote margin. What does that say to you about the mindset of Lawrence residents and voters?
No one should be surprised that a first-generation ethnic leader that's a representative of a community that has felt marginalized is popular. We have a huge immigrant community that relates to that type of story line and he's beloved there. I don't begrudge him that. I don't think it's a surprise. No one should be surprised about that.
You really do seem to love this community, to love this city, even though many other people have given up on it. Why do you think you've embraced it in this way?
It made me. You know, when I was a kid this community embraced me. At the Lawrence Boys and Girls Club — and my mom was a single mom so she worked a lot so she wasn't around a lot — the high school, the teachers and the environment. They all embraced me. And I played football and I was in clubs and all these things. I always say I'm a poster child for all great Democratic — capital D Democratic — policies: public schools, public housing.
You grew up in public housing?
Yeah, I grew up in public housing. I ended up going back and managing the public housing project that I grew up in. GI Bill. Got my MBA with student loans and all those things. So we have to create and make sure that infrastructure exists for all the kids here in the city. I'm a B student. If I'm a B student and I can get this far, imagine kids who are 12 times smarter for me. There could be a cure for cancer in there. There could be the next industrial age.
Dan Rivera is the mayor-elect of Lawrence, Massachusetts. Dan, thanks for talking with us and we wish you luck.
Thank you so much, Sacha. Don't forget to come to Lawrence!
This program aired on November 27, 2013.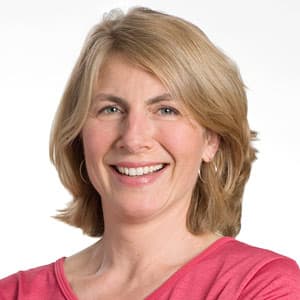 Sacha Pfeiffer Host, All Things Considered
Sacha Pfeiffer was formerly the host of WBUR's All Things Considered.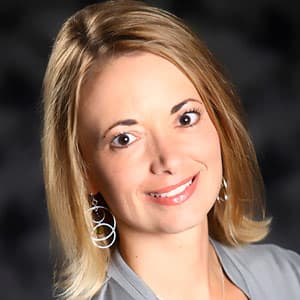 Lynn Jolicoeur Producer/Reporter
Lynn Jolicoeur is the field producer for WBUR's All Things Considered. She also reports for the station's various local news broadcasts.