Tussle Over Tesla Car Sales Plays Out In Mass.
06:30
Play
This article is more than 7 years old.
The California-based electric car manufacturer Tesla Motors Inc. is hitting a few roadblocks here in Massachusetts. The company sells directly to consumers, much like how Apple sells its iPads straight from an Apple store. But the Massachusetts Auto Dealers Association says that's against the law; it says Tesla needs to use a middleman, a franchise. Tesla doesn't agree. So the car dealers are taking the fight to the courts and the Legislature.
A Different Shopping Experience
If you go to the upscale Natick Mall, opposite Victoria's Secret you'll notice a store that's become a sort of tourist attraction.
Grown men fawn over the shiny navy car in the Tesla shop. It's called a Model S, and it's an electric, luxury sports car. Motor Trend named it the 2013 Car of the Year.
A salesman touts the virtues of the Tesla to a potential customer, who notices the sticker price on this particular car is $126,000.
"There's no negotiation at all?" the customer asks.
"That's correct," the salesman says. "We wanted to alleviate a lot of the headaches of buying a car these days, get rid of the dealership model, the haggling, the negotiations."
This isn't a dealership. It's a factory store owned directly by the car company, Tesla.
The car-buying experience was a major selling point for Peter Kirby, who's from Cambridge and works in finance.
"[I] sat in the car in the showroom, and that night I put a deposit down," Kirby says.
Kirby has owned a Honda, a Volvo and an Audi in the past. And when he bought them, he says he always faced a run-around, "where you're looking for this and they have something that's almost that, but it doesn't have this feature or doesn't have that, and then they to push something extra on you that you don't necessarily want."
Kirby says buying his Tesla was something else.
"I went online, picked exactly what I wanted, knew what the price was — just a much easier experience," he says.
Kirby paid $90,000 for his car.
Auto Dealers Sue
Tesla executives say a direct sales model is critical to their success. They say they're introducing new technology and need to persuade customers it's worth the money. So far, they only have about 19,000 Model S's out on the road.
"We are not undertaking this model to in any way compromise the existing franchise dealer system," says Diarmuid O'Connell, who's in charge of Tesla's business development.
He insists Tesla never intended to take on traditional car dealerships, but that's what's happening.
The Massachusetts Auto Dealers Association says Tesla is breaking the law — specifically Chapter 93B, the franchise law.
"The way the law is written currently, a manufacturer cannot own a store," says Scott Dube, the president of the association and the owner of a Hyundai dealership in Wilmington.
So because dealers like Dube think Tesla is breaking the law, in the fall of 2012 the association sued Tesla in Norfolk Superior Court. A judge ruled that the auto dealers had no standing to bring the case to begin with because Tesla isn't like Chevy or Honda — it doesn't already operate any franchises that are members in the auto dealers association.
But that was not the end of the legal battle. The dealers association appealed and the state's highest court picked up the case. Oral arguments are expected in February.
Dube says Tesla is creating a model for unfair competition.
"You know, if Tesla was to exist on its own, would that be the end of the world for us? No, it wouldn't be the end of the world," he says. "It's the precedent that it sets going forward that if you don't like the law, you just ignore it. So Ford, Chevy, Honda, Toyota, whoever it is, just ignore that part of the law, and don't worry about it, just go in and open a franchise, call it something else, they won't pay attention."
Dube worries about Chinese and Indian companies entering the market and selling their cheaper cars directly to customers. He says it could disrupt the entire franchise system.
Tesla is wrestling with similar battles in other states. And, in fact, it's already lost a fight in Texas. But O'Connell says car dealers need to adapt.
"The dealers are trying to preserve a de facto monopoly they've created over the past century," he says.
Competing State House Bills
As both sides wait for a court decision, they're also sparring at the State House over competing bills. One would ban Tesla stores, and another would keep their doors open.
"We've been warmly welcomed in Massachusetts," says James Chen, Tesla's vice president of regulatory affairs and an associate general counsel. "The one exception has been the Massachusetts Auto Dealers Association. They've sued us twice, trying to shut down our stores."
But Robert O'Koniewski, with the dealers association, counters: "They say that they don't have enough vehicles right now in sales to support a dealer system. I think that's a lot of hogwash."*
Massachusetts dealers say they don't want to put the brakes on Tesla. It's a savvy car, they admit, the company just needs to go through a dealer.
"When Toyota first started here in this country, it started with a single dealership," O'Koniewski says. "Nissan, a single dealership. Hyundai, Honda, they all started with single dealerships, and expanded outward."
The issue is whether Tesla needs to follow that same battered path.
Whatever the Supreme Judicial Court decides, Jeff Schuster, an analyst with LMC Automotive in Detroit, says Tesla faces a long, bumpy road ahead. He says Tesla may win here in Massachusetts, but the big question is how this Tesla tussle plays out across the country. And that could fundamentally change the way we buy cars.
"We could see this meeting somewhere in the middle if we look out into the future," he says. "I think it could potentially be some sort of a compromise where Tesla has more freedom than what the current structure allows."
In the long run, Schuster says, a world where both models can exist side-by-side would benefit car shoppers. But that decision isn't up to him. For now, the government is in the driver's seat.
*Correction: Due to a transcription error, the online version of this story misattributed two quotations. Tesla's James Chen offered the first, not Tesla's Diarmuid O'Connell, and Robert O'Koniewski, of the auto dealers association, said the second. We regret the errors.
This article was originally published on December 04, 2013.
This program aired on December 4, 2013.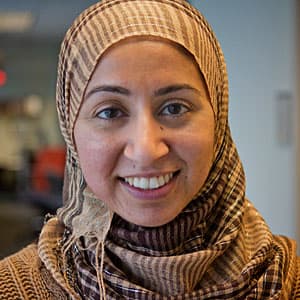 Asma Khalid Reporter
Asma Khalid formerly led WBUR's BostonomiX, a biz/tech team covering the innovation economy.