BRA At Center Stage Ahead Of Walsh Transition
08:39
Play
This article is more than 7 years old.
One of the first things you notice in Boston these days is all the construction — the cranes dotting the skyline, surrounded by swanky new glass buildings.
It's clear the city is in the midst of a building boom. And the powerful hand guiding all this wealth is an agency some would say rules this city: the Boston Redevelopment Authority.
The BRA, as it's called, controls planning, zoning and development. And, because of that concentration of power, the agency is often criticized for being unpredictable and opaque.
The city's new mayor, Marty Walsh, campaigned on promises that he would reform the BRA, but that's not easy; it's an institution with a long, entrenched legacy.
The BRA, Past And Present
The BRA was established in 1957.
"Boston was a much different city [then]. It was called a sick city, and a hopeless backwater," said Jim Vrabel, a Boston historian who wrote "When in Boston: A Timeline and Almanac."
The solution, officials at the time thought, was urban renewal.
"And the BRA was put in place to implement urban renewal strategies designed to try and turn this city around," Vrabel said.
Vrabel knows the BRA well; he was a researcher and editor at the agency for 16 years.
Since those days of urban renewal, the BRA's focus has shifted, but it's still just as powerful.
During outgoing Mayor Thomas Menino's reign, the city added about 80 million square feet of new development. That's 11 percent of Boston's total square footage.
This year alone, 37 projects broke ground.
Some would say Menino built his legacy with construction cranes, but with all this building come complaints. Over the weekend, The Boston Globe reported that the BRA had spent less than a quarter of what it should have collected from developers on affordable housing.
The BRA told WBUR some developers created affordable housing units rather than contributing to a housing fund.
The struggle for more affordable housing in the face of new luxury condos hits close to home for Lydia Lowe, who works with the Chinese Progressive Association.
"A lot of development decisions get made behind closed doors without the community, you know, having a voice in making those decisions," she said.
When speaking with WBUR, Lowe pointed out multiple high rises around Chinatown that she said the community did not want.
"We go to the community meetings, hundreds of people testify, we sign petitions, and everything that we say falls on deaf ears," she said.
Lowe says the BRA needs to be more transparent.
And during the recent mayoral election, many candidates echoed her concerns.
During a forum in October, Walsh said he would "weed away" the BRA.
"Right now in Boston there's a lot of construction going on and under those cranes we have a lot of residential units," Walsh told an audience at Roxbury Community College. But, he then added, "We're not creating business opportunities."
Walsh promised to create a new organization called the Boston Economic Development Authority to replace the BRA.
His new agency would split planning and development. It would allow the City Council more oversight, and focus on job creation. It would also offer more predictability and transparency.
But some saw his proposal as a threat to the existing order. Rumors quickly started circulating that the mayor-elect wanted to "blow up" the BRA.
Walsh says those were not his words.
"We want to make sure that as people are doing development in Boston, particularly the bigger developments, there's predictability and, on behalf of the community, transparency," he said. "You know some of this stuff happens today on projects, but not across the board."
Walsh said the approval process needs to be standardized so that both developers and neighbors know what to expect.
In recent weeks, media outlets reported that Walsh was backpedaling on his promise to reform the BRA, but the mayor-elect insists that's not true.
Change, he said, just can't happen immediately.
"The BRA is more of a long-term goal process, because, you know, we don't want to stop or hurt any type of business development in Boston as we're currently going on now," he said. "We probably are going to need — very likely are going to need — a legislative change."
And legislative changes take time. Walsh said initially he'll keep the current BRA structure and appoint new board members to keep the organization up and running. And then by late spring he hopes to start his reforms, so that his new Boston Economic Development Authority will be a reality by the end of his first year.
Worries About Changes To The BRA
In the last few months, the BRA board has been meeting twice a month to rubber stamp projects before Mayor Menino leaves office. Current BRA director Peter Meade says he's leaving with Menino on Jan. 6.)
The flurry to pass proposals before the end of the Menino administration is partly because developers are wary of change.
None of the many developers we contacted agreed to be interviewed on the record.
So instead we turned to David Begelfer, who leads the Commercial Real Estate Development Association in Massachusetts.
"I don't think that the process is broken," he said. "It has worked quite well for many people. It hasn't worked well for all people."
But Begelfer says the process could be streamlined, made more predictable, with different agencies coordinating efforts, so that development doesn't seem so ad-hoc.
"I think there's a lot of uncertainty and sometimes projects can take many, many years," he said. "And that is not necessarily in the best interest of the developer, nor is it in the best interest of the city."
But Begelfer does worry about one idea that came up during the campaign: more community involvement. He says the neighborhood process is already is too open-ended, with neighbors sometimes dictating the height and density of buildings, which he says should be the city's job.
Business leaders and some city officials have expressed concern that the new mayor's proposals might unintentionally slow down development.
"The city depends very heavily on the property tax for two-thirds of its operating revenue," explained Sam Tyler, president of the Boston Municipal Research Bureau, a business-backed watchdog agency that promotes more efficient government.
For Tyler, development is the lifeblood of city revenue.
"And, if it becomes too difficult or too time-consuming to be able to present a proposal and have it be approved and be able to start construction, the money will go to another city, it's really that simple," he said.
Walsh insists he doesn't want to put the brakes on development.
"My intent is not to slow things down," he said. "My intent is to continue. You know, I want to do economic growth in Boston. I think there are certain neighborhoods in the city that might not want certain developments, so that's something where the transparency piece is going to come into play."
Transparency is a word that came up frequently in conversations for this story. It's an area nearly everyone agreed has room for improvement.
Historian Vrabel said the agency needs to realize it's not operating in the Boston of the 1950s anymore, which means it doesn't need to court developers; they'll come here on their own.
"To me, the challenge for the BRA is to set the rules for growth," he said. "To show people that growth is good. That there are ways that growth isn't just about profits for developers and it's not just about gentrification, but there are ways that growth can help people stay in their neighborhoods, that growth can help lift all boats."
He said finding that balance is the challenge for the new mayor.
This program aired on December 24, 2013.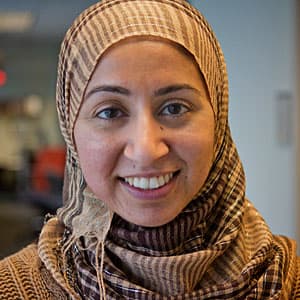 Asma Khalid Reporter
Asma Khalid formerly led WBUR's BostonomiX, a biz/tech team covering the innovation economy.