Reporter's Notebook: Grieving Over The Marathon Bombings
This article is more than 7 years old.
Eight months after the Boston Marathon bombings, I continue to struggle with what happened on April 15 in Boston. It keeps me up at night. I don't imagine I am alone in that.
The bombers killed three people and injured more than 200 others, many of them horribly. They created a scene of unspeakable carnage on Boylston Street.
The bombers also created the phrase "Boston Strong" that day. Maybe it's a cliche, maybe not. If it helps you, then I won't argue.
Men and women like Natalie Stavas and Robert Wheeler sure were strong that day. They responded to the explosions by running toward that carnage. People I know who were in the medical tent that afternoon took care of the injured. At emergency rooms, doctors like my golfing buddy Ron Medzon tried to put them back together.
In some cases, they could not.
People did things they would have never imagined they would do that day. The man in the cowboy hat, Carlos Arredondo, probably saved Jeff Bauman's life. Carlos and Jeff are famous now. But so many others did little things. They helped the runners who were stranded because the bombings halted the race. They gave them money, a place to stay.
Then time passed.
The makeshift memorial to the marathon bombings and their victims was set up in Copley Square. It was taken down to be archived one day this summer. Volunteers unlaced the hundreds of running shoes that had been tied to the barricades. They picked up the Red Sox and Bruins hats, the banners and the signs. People came to watch, many of them stopping on their morning runs. Many of them were crying.
At the end, the volunteers picked up the four small white crosses at the center of the memorial. They placed them carefully in a van. The names — Krystle Campbell, Martin Richard, Lu Lingzi and Sean Collier — were written on those crosses. Campbell, Richard and Lingzi were killed by the bombs. Collier was the 26-year-old MIT police officer who was shot to death a few days later — allegedly by the bombers.
Martin Richard was 8 years old. Krystle Campbell was 29. Lu Lingzi was a 23-year-old Boston University graduate student from China. On the ground near the van, I noticed a cardboard box. Inside it, an American flag and a black-and-white photo of Lu. A beautiful young woman who simply came with friends to watch the Boston Marathon and never came home.
It was a box of sadness.
This program aired on December 27, 2013. The audio for this program is not available.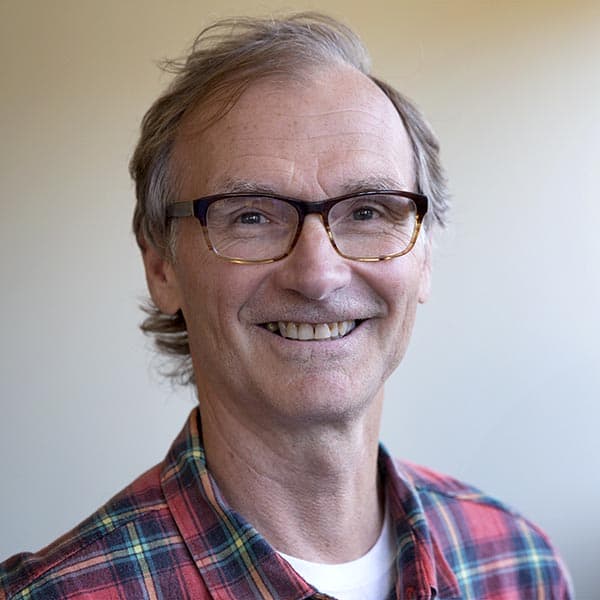 Alex Ashlock Producer, Here & Now
Alex Ashlock has been a producer for Here & Now since 2005. He started his WBUR career as senior producer of Morning Edition in 1998.