Cigarette Study: Increased Nicotine 'Yield' May Make Quitting Even Harder
This article is more than 7 years old.
Fifty years after the U.S. Surgeon General issued the first report on the health hazards of smoking, cigarettes are potentially more addictive than ever, according to a new study that examines so-called "nicotine yields" — essentially the amount of nicotine delivered via smoke.
The study, led by the Massachusetts Department of Public Health and researchers at UMass Medical School, found that nicotine yield "increased sharply from 1998 to 2012 even as the total amount of nicotine in cigarettes has leveled off."
Public health officials suggest that cigarette makers have cleverly changed the design of their product to increase the amount of nicotine smokers are taking in. (I asked whether the researchers had confronted the tobacco companies directly on these findings. Their response: No, tobacco companies were not directly questioned: "We use the data that they are required to provide to DPH annually," a UMass Medical School spokesperson emailed.
Here's more from the news release:
"This study indicates that cigarette manufacturers have recently altered the design of cigarettes. This can significantly increase the amount of nicotine a person receives while smoking," said Thomas Land, PhD, director of the Office of Health Information Policy and Informatics for the Massachusetts Department of Public Health (MDPH) and principal investigator for the study.

"Cigarettes have a more efficient nicotine delivery system than ever before," Dr. Land said. "Because smokers have no way of knowing that the level of nicotine they are receiving has increased, they can become more addicted more easily without knowing why."

While nicotine content remained relatively stable between 1998 and 2012, average nicotine yield increased by as much as 15 percent over time, ranging from the lowest level of 1.65 mg/cigarette in 1999 and the highest level of 1.89 mg/cigarette in 2011.

"If cigarettes deliver higher levels of nicotine, it might be more difficult for smokers to quit," said Wenjun Li, PhD, associate professor of medicine in the Division of Preventive and Behavioral Medicine at UMass Medical School and senior author of the study, "Recent Increases in Efficiency in Cigarette Nicotine Delivery: Implications for Tobacco Control" posted online Jan. 13 in Nicotine and Tobacco Research.

"The 15 percent increase is large," Dr. Li said. "Without knowing the higher nicotine yield, a heavy smoker trying to cut back on the number of cigarettes smoked each day may actually be getting the same amount of nicotine even though they are smoking fewer cigarettes. This makes the quit attempt much harder."

The current analysis of data provided by four major cigarette manufacturers followed 2005 findings from the Harvard School of Public Health that manufacturers increased nicotine levels in their products by close to 11 percent between 1997 and 2005. The brand-by-brand testing results, which tobacco manufacturers have been required to submit to MDPH since 1997, includes total nicotine content in a cigarette, the total amount of nicotine that is "delivered" to a standard mechanical smoking machine, and various design characteristics such as cigarette length and degree of filter ventilation.

The current analysis shows that even though nicotine content in cigarettes has remained fairly level since 2005, nicotine yield continued to increase, corresponding to a sharp increase in the yield-to-content ratio. This contradicts the industry's assertions that variations in nicotine content and nicotine yield are due to "normal" agricultural variations in tobacco crops, researchers said.

"Unless there have been changes in the design of a cigarette, the ratio of nicotine yield to nicotine content should be unaffected by year-to-year agricultural changes," explained Land.

Researchers consider these design tactics by the cigarette manufacturers especially concerning in light of major tobacco companies' recent purchase of e-cigarette companies. E-cigarettes are unregulated and their nicotine content is untested and vulnerable to manipulation.

"Nicotine yield and yield-to-content ratio are factors controlled by the manufacturers," said Li. "Therefore it is important for the government to keep its eye on the design features of cigarettes, to make sure that cigarettes and other products that contain nicotine are not being made more addictive. This paper highlights the importance of improving the nation's current regulations on tobacco products' surveillance."

"We are putting this information in the public arena to raise awareness and hold the tobacco industry accountable," concluded Land.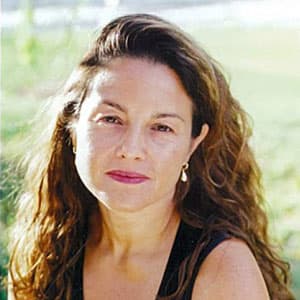 Rachel Zimmerman Health Reporter
Rachel Zimmerman previously reported on health and the intersection of health and business for Bostonomix.