Berklee Alum Behind Robin Thicke's Grammy Nominated 'Blurred Lines'
05:03
Play
This article is more than 7 years old.
BOSTON — Boston's Berklee College of Music will be well represented at the Grammy Awards this Sunday in Los Angeles. Over 30 alumni are up for statues in 37 categories, including the big three: record, album and song of the year.
But these nominees aren't in the spotlight, they work behind the scenes.
I caught up with one of them just as he returned from getting his Grammy tickets at the Staples Center in L.A. Tony Maserati, who graduated from Berklee in 1986, won a Grammy 10 years ago for his work on Beyonce's "Crazy in Love."
"You know people like myself, who are engineers and producers and mixers, we don't really get out of the studio very much," he admitted.
And he was serious. Maserati actually spoke to me from his studio after agreeing to record his side of the conversation there — maybe that's too technical, but it really helped the audio quality for the radio version of this story.
No matter how many times he's sat in the audience, this audiophile says going to the Grammys is always a thrill. Maserati has been nominated seven times for his work with artists including Jason Mraz and the Black Eyed Peas.
"My first time I went, I was like a kid and made all the other nominees who were next to me sign my program," he said. "I still have my program from the first time I went."
Maserati's resume is long and star-studded. He's engineered for Jay-Z, Lady Gaga, James Brown, Notorious B.I.G., R. Kelly, Alicia Keys and David Bowie, among many others. Now the mix specialist looks forward to sitting with his peers on Sunday as their under-the-radar work gets acknowledged.
"It's totally invisible," Masarati said. "I think we're the only ones who know what's going on behind the scenes and what it takes to actually make a record to actually finish it.
"Lots of people can write songs and do demos and create wonderful music," he added, "but finishing an important record that millions of people purchase and enjoy in their life, it's really just a huge team effort."
This year, Maserati is nominated in the record of the year category for Robin Thicke's raunchy, controversial, top-selling song of 2013, "Blurred Lines," featuring T.I. and Pharrell.
"'Blurred Lines' was one of those songs that you get every 30 to 40 songs you work on, that when you get it it's immediately captivating and compelling. And mostly you try not to mess it up," he said humbly.
So what exactly did Maserati do in mixing Robin Thicke's song?
"Essentially, when he's finished recording, in this case with Pharrell, they'll write the song, record it — and Pharrell is producing. When they're done my job is to make the internal balances between the instruments, how loud the snare drum is against the vocal and how loud the background vocal is against the lead vocal."
Maserati also says a big part of his job is making sure the song will work on the radio.
"If Robin Thicke is going to be played right next to Bruno Mars, then I better make sure that they sound appropriate with each other," he said. "As popular culture changes so does the sonic quality of what you're listening to on the radio. People get used to a certain sound and you want to make sure you're in line with that but that you stand out."
Following trends is one of Maserati's secrets to staying relevant after more than two decades in the fickle music industry. Passion helps too, he said.
"They have to stay on top of it," explained Don Gorder, head of the music business department and program at Berklee College of Music. "You're talking about an alum from the 80s who is still being recognized."
And there are many other Berklee alumni who've gone on to forge solid careers in the music industry, including songwriter and music business major Makeba Riddick, who graduated in 1999. She's nominated this year for her song, "Love and War," sung by artist Tamar Braxton.
"They didn't graduate from Berklee and move to LA and a year later they're on the Grammy list," Gorder said. "It takes a while to build that kind of a career. You have to be tenacious and you have to be very curious."
The layers of people it takes to create a chart-topping album and get it out into the world are deep, Gorder said, including the people who work on the marketing and promotion side of the equation. "They don't win Grammy's," he reminded me.
But he's glad the academy recognizes engineers, producers and mixers every year.
"It means they place a value on the quality of the recording, not just the quality of the performance or the connection that the artist has made with their fan base," he said.
Maserati credits Berklee for putting him on the road to success. He lived in Boston for six years during the 1080s, starting his college career at Northeastern University. When he got into the music school he said it was "a dream." As a student he did live sound for a band called the Marsells.
"That's where I learned to enjoy the technical things and where my technical skills got honed doing three shows a week," he explained.
At this year's Grammys, Maserati is up against fellow Berklee grads Jeff Bhasker and Josh Blair for their work on the Bruno Mars album "Locked Out of Heaven." And there are more Berklee alums in the record of the year category: the musicians and engineers behind the band Imagine Dragons.
"We all have the same chance," Maserati mused, because such sturdy competition makes it very difficult to win.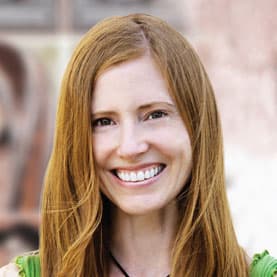 Andrea Shea Senior Arts Reporter
Andrea Shea is WBUR's arts reporter.