Patient Safety Scandal: Company Paid Doctor $11M In Kickback Case
This article is more than 7 years old.
File this story under, "How can you help but turn cynical when..." To complete the sentence: "...when even the very people charged with protecting patient safety appear to succumb to the corrupting effects of big money?"
Here's an example of a recent headline, from Reuters: Carefusion to Pay $40 Million In U.S. Kickbacks Lawsuit. And on MassDevice.com: Influential Patient Safety Board Cut Ties With Doc Before Carefusion Kickbacks Case.
What's the story? And is it, as it seems, an extraordinarily outrageous case of financial conflict of interest at the highest levels of medicine? I asked Brian Johnson, publisher of Massdevice.com, who wrote the safety board story above. Our conversation, edited.
So, Brian, just how outrageous is this case?
Large legal settlements involving kickback payments to doctors tend to happen quite frequently. The Department of Justice is very aggressive in prosecuting companies for kickbacks, off-label promotions, these types of alleged wrongdoings. This case is unique because in essence, it appears to be an attempt to influence an entire health care system by paying a key member of a very influential patient safety organization.
So there's particular irony in the fact that it's an organization whose existence is aimed at protecting patients, and yet a member of it allegedly put finances before safety?
Allegedly. In the settlement, CareFusion does not admit any wrongdoing. Here are the outlines of the story: On Jan. 9, the Department of Justice released a statement saying that it had settled a longstanding investigation into the sales and marketing practices of an antiseptic skin wipe made by CareFusion, called ChloraPrep. The company ended up paying out just under $41 million to settle accusations of off-label promotion and kickbacks. The statement says in part:
"The settlement resolves allegations that, under agreements entered into in 2008 by CareFusion's predecessor, CareFusion paid $11.6 million in kickbacks to Dr. Charles Denham while Denham served as the co-chair of the Safe Practices Committee at the National Quality Forum, a non-profit organization that reviews, endorses and recommends standardized health care performance measures and practices. The government contends that the purpose of those payments was to induce Denham to recommend, promote and arrange for the purchase of ChloraPrep by health care providers."
What sets this story apart from the usual kickback settlement?
A few things. First, the Department of Justice went out of their way to specifically name a single prominent doctor, Dr. Charles Denham, for having received 11.6 million dollars from the company.
Ullp. That's a lot of money.

At the time that he received the payments, Denham was co-chair of the Safe Practices Committee of the National Quality Forum. The NQF is one of the most important patient safety organizations in the country.
The forum makes safety recommendations that are implemented at hospitals under a contract with the Centers for Medicare and Medicaid Services. So prosecutors allege that Denham used his position on this board to try to get Chloraprep recommended as a standard of care for combatting surgical site infections. As you know, surgical infections and hospital infections in general are epidemic, and kill thousands of Americans every year.
Following release of the Department of Justice news, the NQF told us at MassDevice that in 2010, when all this occurred, they were so concerned about Denham's interest in including ChloraPrep in their safe practices report that they severed all ties with him.
Did they know about the money he was receiving from Carefusion at the time?
They say they did not know. Officials at NQF said there was 'discomfort in his engagement with the process, which led us to want to sever our relationship with him in 2010. We felt "Gosh, he's really very interested in the outcome of this review. This just does not feel right."' They also ended up revising their conflict of interest policies twice because of this, and have said they've done a thorough vetting of all their dealings with him.
Has Denham responded to all these accusation?
He has posted a statement. His attorney calls the press reports "blatantly false," although he says that one of Denham's companies, Health Care Concepts Inc. of Austin, Tx, received two consulting contracts from CareFusion, before it was spun out of Cardinal Health in 2008. The purpose of those contracts is where there is contention between the feds and Denham.
The Feds say the contracts broke down into two tranches, the first a $9.1 million Master Solutions Agreement for "certain software development, strategic, marketing and consulting services" and an additional $2.5 million research agreement for "3 enumerated projects."
Prosecutors allege that the compensation paid by the company for these services was not fair market value and the deliverables were not enforced. Therefore they allege the contracts were essentially window dressing to conceal kickbacks to Denham, who is the owner and operator of Health Care Concepts.
For his part, Denham has described the contracts as being for the "development of performance models, care path development, and software addressing Surgical Site Infections, MRSA infections, Blood Stream Infections, Urinary Tract Infections, Ventilator Acquired Pneumonia, and Clostridium difficile infections. And a second contract was a "research grant agreement to address automated infection identification systems and measures."
So what's the moral of the story?
This is a truly unique story because the scope of the alleged kickback scheme is so vast. I have yet to see attempts to influence an entire health care system through targeted payments.
If a technology is placed on NQF's official safe practices then that technology becomes the standard of care for millions of patients.
One disturbing aspect of the Chloraprep case is that these alleged kickbacks are only one part of the settlement. When you dig deeper into the court filings, you see that the claims that the ChloraPrep product is more effective in combating surgical site infections are based on a single study that the government calls "invalid and off-label."
And the government says there are several ways this study did not use accepted protocols. For example, a member of the company's sales and marketing staff reviewed the data from the clinical trial and edited the final study. Prosecutors also say the company failed to "review, evaluate and report safety information" and failed to obtain and maintain accurate records showing all financial transactions from CareFusion to Dr. Rabih Darouiche, the lead investigator on the study.
So being bit of a Pollyanna myself, sometimes I wonder whether conflict of interest in medicine may not be as sinister as it seems, because doctors or researchers first become convinced that a device or drug is good, and only then, because of that, become paid consultants for the maker. Is there any way we can spin this that way?

I wouldn't even begin to know the inner thought process of Dr. Denham or any party involved in this case, nor would I want to speculate.
However, judging by the timing of the payments and the alleged quid pro quo, it does not appear at this point that the evidence supports that theory.
Is there any chance that his endorsement of Chloraprep has actually already harmed patients? Do we have any indication that Chloraprep is inferior?

It's not a question of being inferior. It has not been proven to be more effective in combating surgical site infections.
Is it more expensive than its competitors?

Yes, apparently the product was, at least at the time, more expensive than its competitors, like Betadine.
Has it harmed patients? It would be really difficult to determine that from my vantage point.
The NQF didn't adopt a recommendation of Chloraprep but Denham hosted webinars with Dairouche under the NQF brand for hospital staffers that absolutely endorsed Chloraprep. So while it didn't end up in the official financial recommendations, there certainly was influence. However, we don't know the extent of how much that influenced practice.
So what comes next for Dr. Denham?
This may be frustrating for patients and others in the outside world, but the Department of Justice generally prosecutes companies but — according to a lot of research - it does very little censuring of the doctors themselves. So they resort to these sort of public shaming tactics but not legal action against the doctors. ProPublica has written about this quite a bit.
So this is probably it?
This is likely the end of the story for this particular doctor and this particular product. The case is settled from the Justice Department's point of view. They got their money. At the end of the day, that's what they want — big dollar settlements from the companies.
Dr. Denham has not been charged with any crime and his name doesn't appear in any of the unsealed legal documents besides the settlement agreement and the DOJ's press release.
He is, however, a very influential figure in the patient safety world and has been for many years. He runs a nonprofit called TIMIT, which works with hospital systems around the country, produces documentaries and provides funding for other non profits. He has been named one of the most influential physicians by several publications. And he even runs Dennis Quaid's Patient Safety Foundation, which was started after the actor's twin babies were accidentally overdosed in the hospital. So by being named by the Justice Department, I wonder what effect that will have on his reputation going forward.
Readers, comments? Questions? Further reading:
Modern Healthcare: NQF panel member admits he got $11 million from CareFusion, but calls kickback allegations surprising

Propublica: Hidden Financial Ties Rattle Top Health Quality Group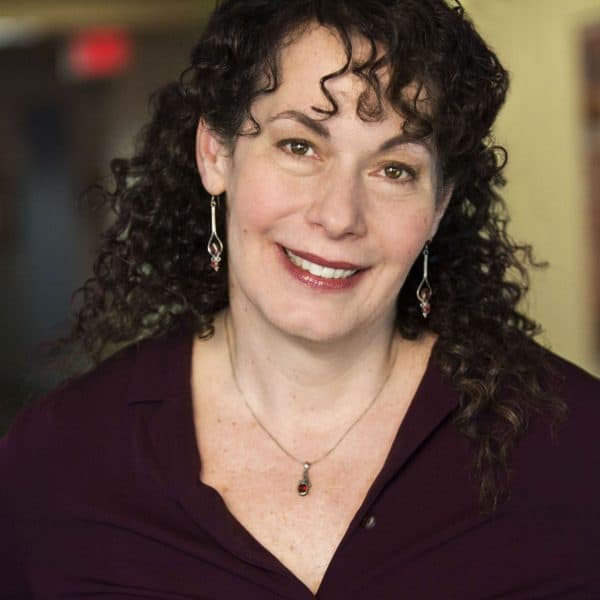 Carey Goldberg Editor, CommonHealth
Carey Goldberg is the editor of WBUR's CommonHealth section.