From Medical Emergencies To Terrorist Attacks: Boston Company To Protect Athletes In Sochi
05:09
Play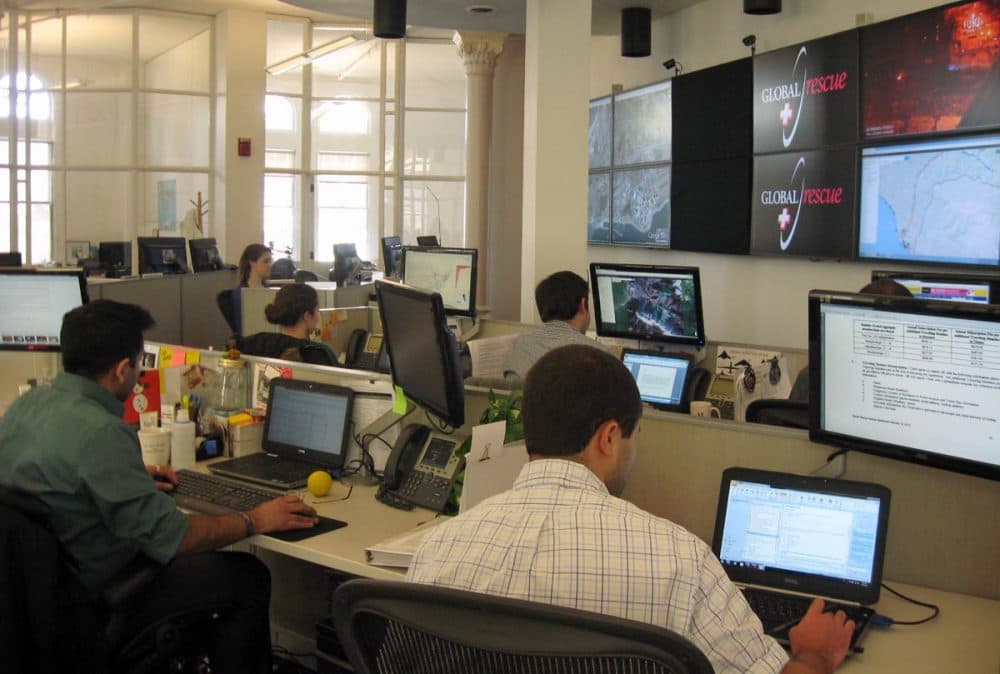 This article is more than 6 years old.
In the event of a terrorist attack at the 2014 Winter Olympics, some of the 230 American athletes in Sochi, and their family members, will have an extra layer of protection — a kind of medical and security coverage.
A Boston company called Global Rescue is providing this service, and its founder and CEO Dan Richards says the firm will have a network of aircraft on standby and its own personnel on the ground in case of an emergency.
"The people that we have deployed in the region are paramedics," Richards explains, "but they also have deep experience in the military, many of whom are veterans of the special operations community in environments like what might occur in the aftermath of a terrorist attack."
The U.S. Ski and Snowbard Association, or USSA, has been a Global Rescue client for several years, and its teams — as well as some other American Olympic athletes who have also hired the firm — will have the company's services at the Olympics if needed.
"Most of what we do for USSA is medically oriented, because when you look at their athletes and the needs that they have, they're typically much more likely to have a medical problem than they are a security-oriented problem," Richards says. "Look at the down-hillers — they're going 80 miles an hour in these downhill races. Or the aerialists — they're 30 or 40 feet in the air. We help them deal with those difficult medical issues."
With the concern over potential terrorists attacks at Sochi, Global Rescue is on the alert for security emergencies, too.
"If you look at the track record of terror in this region over the last 60 days, this is real things that are happening that are resulting in people being injured and killed," Richards says, adding that he doesn't think the steps taken by Russian authorities to secure the city are an overreaction.
In the event of an attack, Richards says the first line of response would be from the Russians. After that, the Global Rescue team would start managing the cases of its clients directly on-site, including evacuating Americans.
Richards says the likelihood that there is a large scale event that disrupts the Olympics or prevents them from continuing is "extraordinary small."
"I was asked in another interview whether or not I would bring my family to the games, and the answer I gave was yes," Richards says, "because I really do think that the environment there is, for the most part, a safe one."
That's even though, Richards adds, the threat of terrorism, natural disasters and business challenges related to climate change affect many of his clients, which include corporations and government agencies.
"On the security side, we've been involved repeatedly in places like Egypt during the Arab Spring, where we've had clients who have needed to be evacuated, both as the Mubarak regime was being toppled and, more recently, as the Egyptian President Morsi was deposed," Richards says.
One of the company's most memorable client emergencies, Richards says, involved a corporate CEO who was traveling in South America.
"He was hiking in a part of Peru called the Colca Canyon, which is the world's, by National Geographic standards, deepest canyon, and he slipped off the trail and fell about 50 feet," Richards recalls. "He might not have survived had his fall not been arrested by a cactus. So the good news is you survive. The bad news is you landed on a cactus, and that was the mechanism that stopped your fall."
Richards says Global Rescue med-flighted the man back to his home in Texas, where he made a full recovery, "although he said that he was pulling cactus spines out of various parts of his body for months afterwards. So he'd be sitting in a meeting months later and all of a sudden he'd feel a prick on his leg and he'd look down and there would be a cactus spine working its way out, and he'd have to stop and pull the thing out.
"Quite an experience," Richards adds. "Every year he actually calls us and asks to speak to me on the anniversary of his rescue, saying, 'You know, you saved my life, and I just want to thank you.' "
This segment aired on February 5, 2014.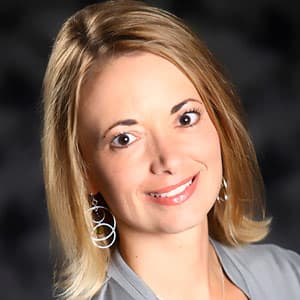 Lynn Jolicoeur Producer/Reporter
Lynn Jolicoeur is the field producer for WBUR's All Things Considered. She also reports for the station's various local news broadcasts.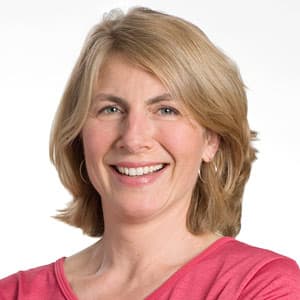 Sacha Pfeiffer Host, All Things Considered
Sacha Pfeiffer was formerly the host of WBUR's All Things Considered.