Therese Murray 'Leaving All Doors Open' After 22 Years In Mass. Senate
04:29
Play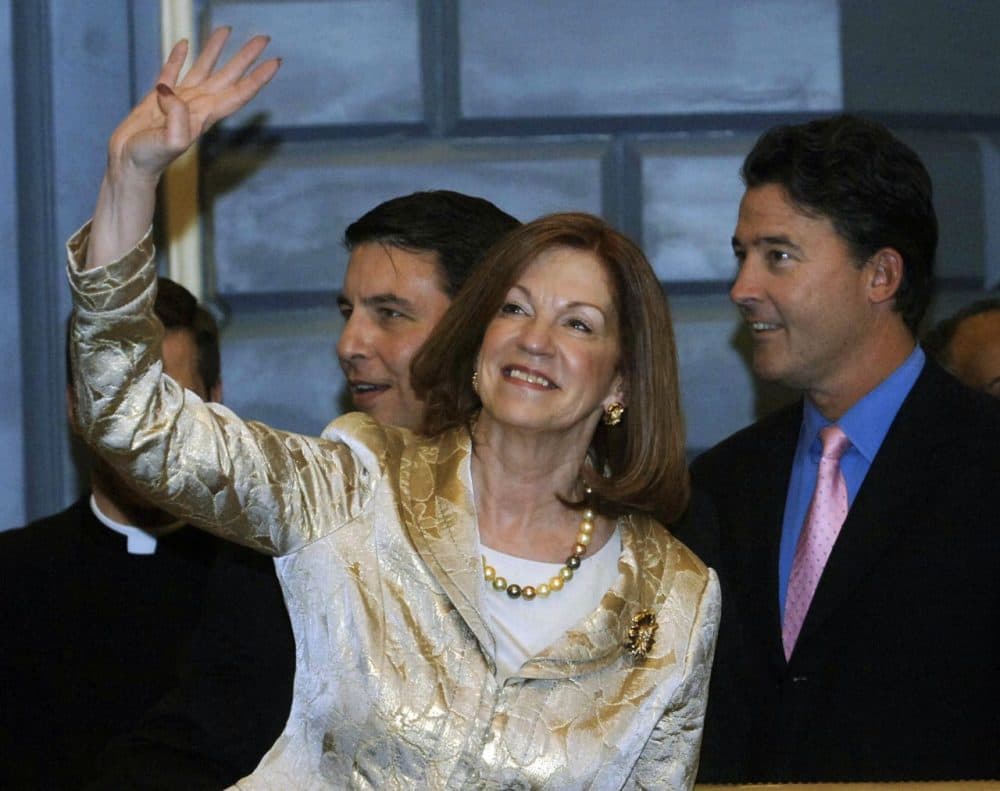 This article is more than 7 years old.
After 22 years on Beacon Hill, Senate President Therese Murray announced Saturday that she will not seek re-election to the chamber when her term expires at the end of the year.
Murray is barred by term limits from serving as president beyond March 2015. She was elected senator of the Plymouth and Barnstable District in 1992 and became the first woman to head the chamber in March 2007.
It has been predicted that Amherst Democrat and Senate Majority Leader Stanley Rosenberg will replace Murray when her term runs out.
Murray joined WBUR's Morning Edition to discuss why she has decided to leave the chamber, describing her departure as a "bittersweet" move, and one that is motivated by fairness toward her successor.
"I'm leaving all my doors open," she told WBUR's Bob Oakes," whether it's academic, the nonprofit sector or the health care sector. I haven't decided what to do next, but politics has always been in my blood and will continue to be."
While the senator is thin on concrete plans for what she plans to do next, she reflected on her accomplishments during her 22-year tenure.
"We have accomplished so much since I first took my seat in 1993 because of the collaboration and dedication of my colleagues in the Senate and House," Murray said in a statement Saturday. "From protecting children and families to reforming our health care system to supporting economic growth and development, it has always been my top priority to find the best solutions for my constituents."
In her conversation with WBUR, Murray also offered her opinions about the difficulties facing workers in the state's Department of Children and Families, which has been under fire in recent months over a missing 5-year-old Fitchburg boy who was last seen in September and is feared dead.
Reporting by The Associated Press and the WBUR Newsroom.
This segment aired on February 10, 2014.