After Delay, Government Center Station To Close In March For 2 Years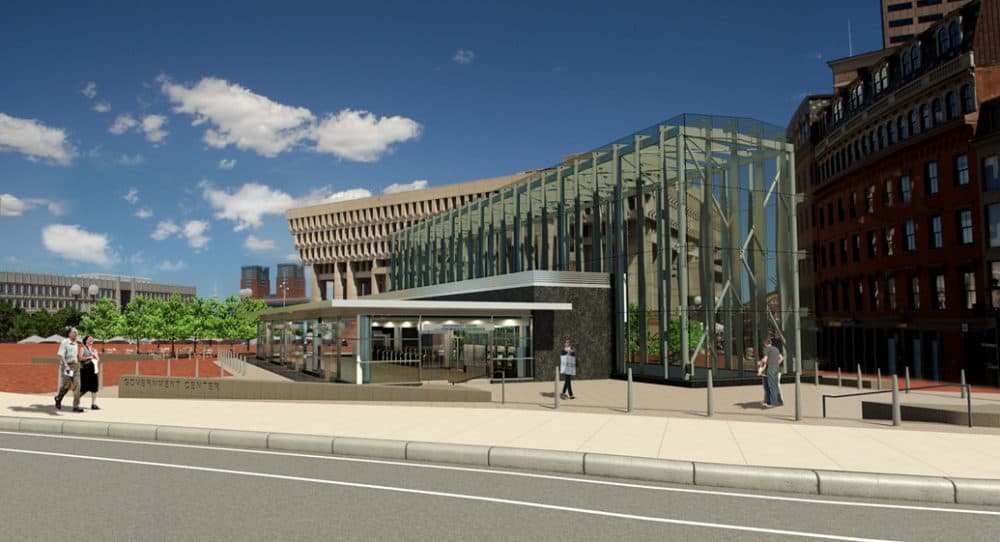 This article is more than 6 years old.
The Government Center MBTA station will close for two years on March 22 for a $90 million construction project to overhaul the century-old station.
The project was delayed when state transportation officials decided to close the Callahan Tunnel, which carries traffic from downtown Boston to Logan International Airport, for a $34.9 million, three-month-long rehabilitation. The officials did not want to close the station and tunnel simultaneously.
T officials say the Government Center project will bring the station, which is serviced by the Green and Blue lines, into compliance with the Americans with Disabilities Act. The renovation also includes the installation of elevators, renovations to all platforms, and the construction of a new entrance.
As we previously reported, the T says it opted to close the station to passengers in order to reduce the overall cost and length of the project, and to decrease the chance of service disruptions.
Officials estimate the station will reopen in the spring of 2016. Meanwhile, T officials encourage passengers to find alternate routes and will offer a free shuttle bus between Haymarket, State Street, Government Center and Bowdoin stations.