Steve Langton, Of Melrose, Mass., Wins Bronze In Two-Man Bobsled For U.S.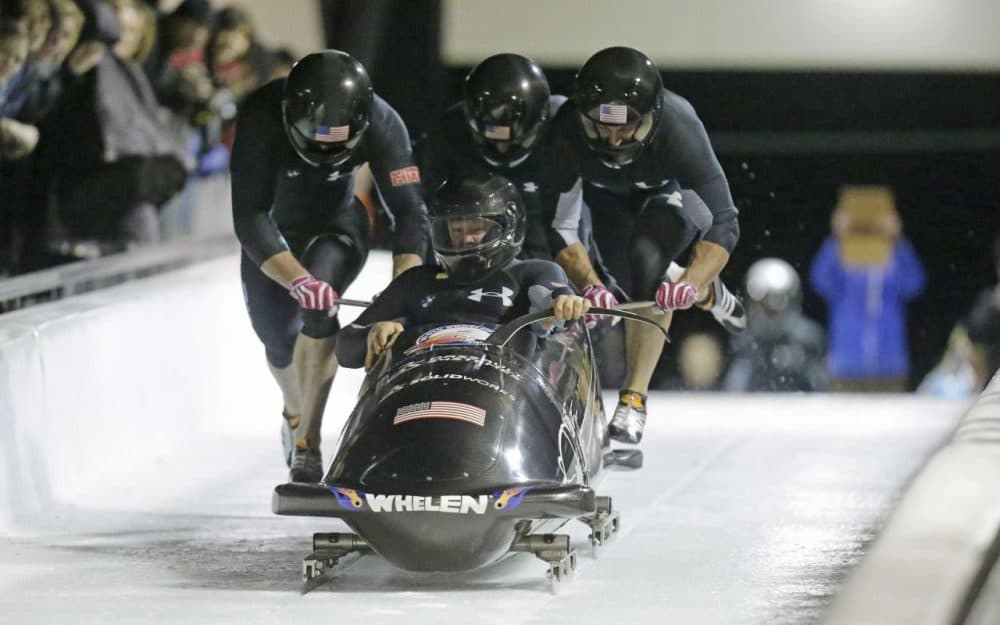 This article is more than 6 years old.
The U.S. two-man bobsled team of Steven Holcomb of Park City, Utah, and Steve Langton of Melrose, Mass., won the bronze medal. Their time of 3:46.27 was 0.88 off the gold medal winning performance of the Russian duo.
The U.S.A.-2 sled finished 12th in the competition with U.S.A-3 13th.
The American duo of Meryl Davis and Charlie White of West Bloomfield, Mich., won the gold medal in ice dancing. It marks the first time an American team has won the event. Four years ago they took the silver in Vancouver.
This year they finished in front of the team from Canada that won the gold four-years ago, Tessa Virtue and Scott Moir. The Americans won with a score of 116.63 points compared to 114.66 for the Canadians. A team from Russia was third.
American's Madison Chock and Evan Bates were eighth while sibling teammates Maia and Alex Shibutani were ninth.
Following those results Russia and the U.S. are tied for the overall medal lead with 18. The Russians have five gold, seven silver and six bronze while the Americans have won five gold, four silver and nine bronze.