What 'American Hustle's' Oscar Nods Tell Us About The Mass. Film Industry
07:03
Play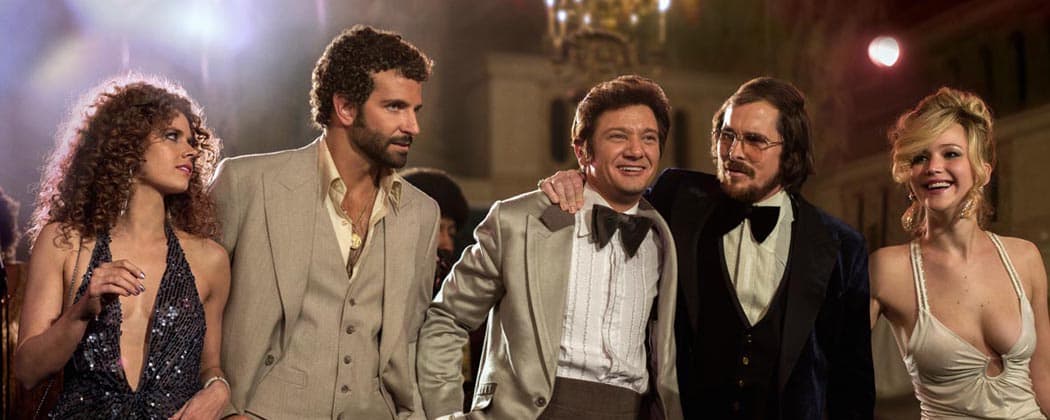 This article is more than 7 years old.
The Academy Awards are Sunday and — as always — Hollywood will celebrate itself in style. But so will a large number of people in Massachusetts. That's because the multi-Oscar nominated 1970s period picture "American Hustle" was filmed at locations throughout the state, including the Worcester Art Museum.
But what does "American Hustle's" success say about the state of Massachusetts' film industry, which now boasts a new state-of-the art film studio with another set to open in the coming months?
As the director and principal players behind "American Hustle" take the stage in Hollywood this Sunday, film entrepreneur Barbara Guertin will be one of local industry types partying with high hopes in Worcester.
"We're going to be at Union Station, where one of the scenes from the film was shot," she explained, elaborating with a laugh, "Everyone's going to be donning their '70s outfits and whooping it up in the big 'ol Worcester way!"
In "American Hustle" Worcester stands in as New Jersey and New York City, thanks to what some would call "movie magic." Guertin actually had a small role in the film (which ultimately got cut) but she vividly recalls director David O. Russell's monthlong shoot and what he said about her city.
"Some parts of it looks like it's still in the '70s," Guertin said. "Now, granted, that might not be the best compliment, but it is. Because when you drive around this city you see every type of imaginable time era and period."
Guertin is actually banking on Worcester's Victorian homes and working-class triple-deckers. They're a selling point she's using to help pitch her mammoth soon-to-open sound stage to Hollywood producers.
The name is Mass Studios and the business is housed in a 125,000-square-foot space that was once used for assembling Pullman train cars. The ceilings are 65 feet high at the moment but will be punched up 15 feet more within the year to accommodate cranes for taking shots from above. Guertin wants to attract local productions along with blockbusters, and believes the future is promising. Just look at the past, she said, before evoking a few of the half dozen major productions that were shot in Worcester last year.
"'The Judge' filmed here with Robert Downey Jr.," she said. "Frances McDormand was here with her HBO show. And if anyone doesn't see that as a signal or a sign that Hollywood is coming, I don't know. It looks pretty good to me!"
For years large production studios with sound stages have been touted as the next step for Massachusetts' film industry. First there was the film tax credit; now we have infrastructure. The state's first operating facility, New England Studios, just opened in Devens.
"So you put these pieces together, and this is a game changer," according to Lisa Strout, head of the Massachusetts Film Office. The game she's talking about started when the state enacted the film tax credit in 2007. It's a complicated, controversial, often-criticized incentive designed to entice Hollywood producers. Most states have them. In recent years some have shut their programs down, while others have expanded.
The Massachusetts tax rebate is 25 percent, broken into two parts: payroll and production costs. If a director films 50 percent of a production here they qualify for both, along with a sales tax exemption. Strout says the Massachusetts rebate is competitive and is confident it helped land "American Hustle."
"It was going to go to Pennsylvania," she recalled, adding, "their tax credit had run out of money."
So director David O. Russell and his Hollywood team descended on 14 communities throughout Massachusetts including Boston, Brockton, Brookline, Canton, Chelsea, Lynn and Worcester.
Strout says "American Hustle's" Oscar nominations reaffirm the state's strength and reputation as a supportive place to make movies. In 2012, nine major productions filmed on location in Massachusetts. Last year, that number rose to 23. Strout's fingers are crossed for 2014, and says a television pilot and four features are in the pipeline.
"We've got a couple things for the fall already," she added, saying producers usually don't book that far in advance.
It's unusual for the local film crew base, too, according to Adam Roffman.
"To know what my next two film jobs are — and possibly my next three film jobs at this point — is a pretty strong indicator of how busy it is here," he said sitting beneath a mirrored ceiling at Boston's Fairmont Copley Hotel. Roffman was the on-set scene dresser for "American Hustle." He worked on location with Russell and his art department to ensure the period scenes looked accurate and consistent.
"We did the scene (here) where Sydney, played by Amy Adams, and Irving, played by Christian Bale, dance through the lobby and look up at their reflection in the ceiling mirror," Roffman recalled.
Seasoned and skilled local crew members play a critical role in the state's movie ecosystem, Roffman says. He's been in the industry for 15 years. In the early days he had to travel to New York for film work because main production and crew jobs here would be filled by people from LA and Manhattan.
"But now the local film crew have got the experience and have gained the reputation that a large number of the key position on the films that come here are filled by local people," Roffman said.
Like a lot of people in the business, Roffman believes a television series would help feed the industry's growth even more by nurturing something sustainable. As for the state's new sound stages, Roffman doesn't think they're crucial.
"That's my opinion. It's an added benefit to Massachusetts that we do have some sound stages now, but the Massachusetts film industry isn't going to live or die by those," he said. "I've heard that more from local media than I have from the actual film studios."
George Parra, one of "American Hustle's" producers, disagrees, saying studios make Massachusetts more appealing.
"Because it's sort of like if you had a baseball team but didn't have Fenway to play in," he said. "You know what I'm saying? You've got to have a stadium."
For the Worcester shoot Parra's team converted a warehouse into a makeshift sound stage. He says it was way too small and that if Mass Studios had been open during production he and his peers likely would've utilized the facility.
"Build it and they will come," Parra said, evoking another baseball reference. Then he added, "You'll attract larger films too, by the way."
Still, Parra says the one thing investors and major studios insist on is filming in states that have a reliable tax credit. When asked if he thinks "American Hustle's" Oscar nominations (and possible wins) will boost business in Massachusetts, Parra says most definitely.
"Hollywood is a very small community, and the people talk and ask all the time, 'Do you recommend shooting there? Should we take this picture there?' And my answer is simple — it's yes."
And this Hollywood producer says he has a pretty good feeling he'll be back in Massachusetts this year.
Correction: An earlier version of this article misspelled George Parra's last name. We regret the error.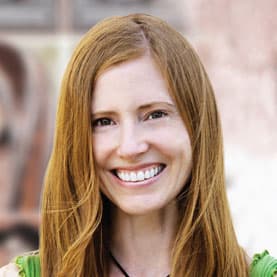 Andrea Shea Senior Arts Reporter
Andrea Shea is WBUR's arts reporter.