SJC Chief Justice Ireland To Retire In July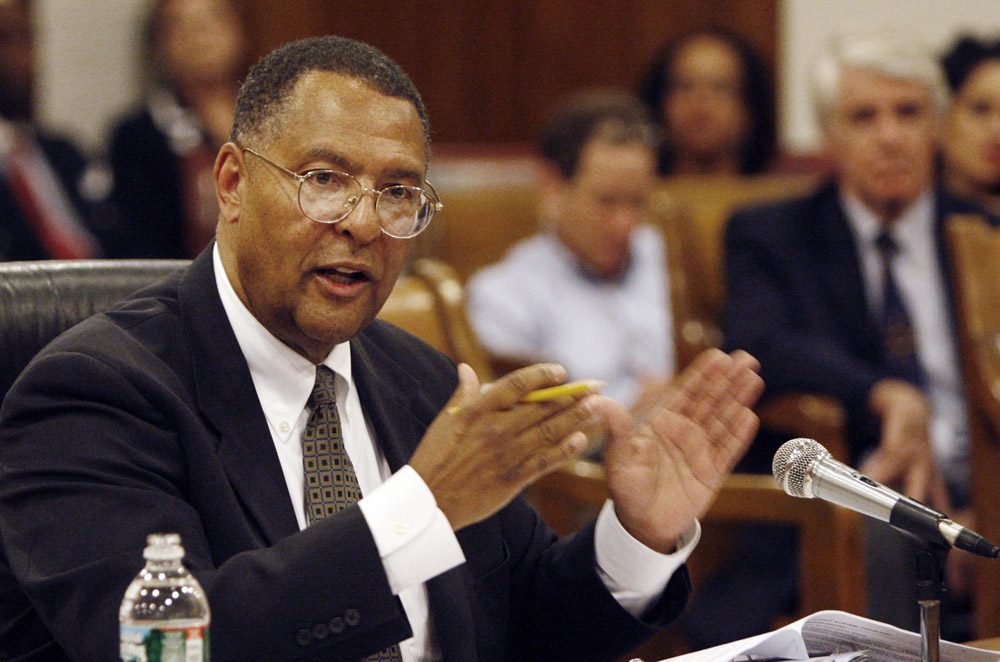 This article is more than 7 years old.
Massachusetts Supreme Judicial Court Chief Justice Roderick Ireland, the state's first black chief justice, plans to retire this summer, as he approaches the mandatory retirement age of 70.
Ireland told Gov. Deval Patrick in a letter Monday that he'll leave the bench July 25 — before the court's new term begins in September. Ireland wrote that he hopes the timing will "facilitate a smooth transition for my successor."
Patrick appointed Ireland as the state's first black chief justice in 2010. Ireland was first appointed to the SJC in 1997 by then-Republican Gov. William Weld.
"I have been blessed to be a member of the judiciary for almost thirty-seven years," Ireland wrote in his letter. "Serving the people of Massachusetts in this great office of public trust has been a truly humbling, challenging, stimulating — albeit sometimes difficult — but always rewarding experience, and I have enjoyed each and every day of my work."
The governor plans to conduct an expedited search process to try to nominate and confirm a new chief justice before Ireland retires.
Patrick said Ireland's successor must have several qualities: "The chief justice, in addition to being a strong legal intellect, needs to be a person who can administer the third branch of government. I also think it's important to have a chief justice who understands what it's like to be on the receiving end of a legal decision."
This article was originally published on March 03, 2014.