Doll Dangers: Girls Imagine Fewer Career Options After Playing With Barbies
This article is more than 7 years old.
I grew up in the era of Marlo Thomas' Free To Be You And Me, with gender-liberated lyrics like this: "Some mommies are ranchers or poetry makers, or doctors or teachers or cleaners or bakers, some mommies drive taxis or sing on TV, yeah, mommies can be almost anything they want to be."
Indeed, Barbie dolls — with their overly sexualized, crazy-making-body-image implications — had no place in our little Brooklyn apartment.
Apparently, that was a smart move.
A small, but novel new study exploring gender roles and how kids imagine their future careers found something disturbing: little girls who were asked about 10 different jobs told researchers that boys could take on "significantly more occupations" than they could themselves. What's more, according to the study, girls who played with Barbie dolls before being interviewed indicated fewer career options compared to boys, while girls who played with the far less sexy Mrs. Potato Head reported a smaller difference between future job options as compared to boys. The jobs mentioned to the kids were: teacher, librarian, day care worker, flight attendant, nurse, construction worker, firefighter, pilot, doctor, and police officer
The study (which I'm now calling "Mrs. Potato Head Rules" but is actually titled "Boys Can Be Anything": Effect of Barbie Play on Girls' Career Cognitions,") involved 37 girls, ages 4-7. The research, led by Aurora M. Sherman, an associate professor in the School of Psychological Science Oregon State University with Sherman and Eileen L. Zurbriggen of the University of California, Santa Cruz, was published in the journal Sex Roles.
I asked Sherman via email how the project originated. She said that while there have been studies on what girls thought about fashion dolls like Barbie, there'd been "no actual experiments that could test whether playing with one kind of doll or another kind caused a difference in kids' thinking."
Sherman continued:
"I thought it would be interesting to test ideas girls have about careers as the outcome because there is a lot of emphasis on the 130+ careers Barbie has been dressed for, so it was logical to ask whether a Barbie costumed as a career professional (Dr. Barbie) would give girls a "boost" in their ideas about careers. However, that boost did not appear in my study...The lack of difference between Dr. Barbie and Fashion Barbie surprised me the most; it seems from our data that just a professional title and costume isn't enough to expand the career horizons of girls when they play with Barbie."
And while Sherman says she was interested in Barbie dolls as a child, "my parents didn't allow them in my house. I didn't have very many dolls of any kind as a kid, actually — my parents were more into providing games and books."
Here's more from the OSU news release about how the study was conducted:
Girls ages 4 to 7 were randomly assigned to play with one of three dolls: a fashion Barbie with dress and high-heeled shoes; a career Barbie with a doctor's coat and stethoscope; or a Mrs. Potato Head with accessories such as purses and shoes. Mrs. Potato Head was selected as a neutral doll because the toy is similar in color and texture, but doesn't have the sexualized characteristics of Barbie.

After a few minutes of play, the girls were asked if they could do any of 10 occupations when they grew up. They were also asked if boys could do those jobs. Half of the careers were traditionally male-dominated and half were female-dominated.

Girls who played with Barbie thought they could do fewer jobs than boys could do. But girls who played with Mrs. Potato Head reported nearly the same number of possible careers for themselves and for boys.

There was no difference in results between girls who played with a Barbie wearing a dress and the career-focused, doctor version of the doll.

Childhood development is complex, and playing with one toy isn't likely to alter a child's career aspirations, Sherman noted. But toys such as dolls or action figures can influence a child's ideas about their future, she added.

More research is needed to better understand fashion dolls' effect on girls, Sherman said. It is possible that some girls are more vulnerable to adverse messages from fashion dolls such as Barbie, she pointed out. She is working on two other studies now, including one about girls' perceptions of weight and body image based on doll size and shape.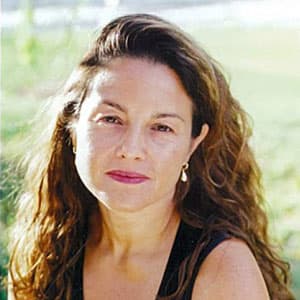 Rachel Zimmerman Health Reporter
Rachel Zimmerman previously reported on health and the intersection of health and business for Bostonomix.