A Magna Carta Copy Is Coming To Boston
This article is more than 7 years old.
Hear ye, hear ye! One of only four surviving copies of the original Magna Carta — dated from 1215 — is coming to Boston this summer.
The historic document will displayed in its own specially designed glass case at the Museum of Fine Arts, Boston starting July 2 — just in time for Independence Day.
State Rep. Cory Atkins worked to procure the artifact's loan from England's Lincoln Cathedral. She called it the "Rosetta Stone" for the U.S. legal system and our concept of individual rights.
Reaching back to fifth-grade history, Atkins said that we can find the Magna Carta's language in critical political documents including the Mayflower Compact, the Charter to the Colony, the Declaration of Independence and the Massachusetts and U.S. constitutions.
"To have it come here," Atkins said with excitement, "I just get shivers every time I think about how much it affects our daily lives."
Initially Atkins and other Massachusetts officials wanted to exhibit the Magna Carta at the State House, but they quickly discovered the building couldn't handle 24-hour armed security and high insurance costs.
But the MFA could.
Atkins said the folks at the MFA are the ones who'll be doing the "real roll-up-your sleeves, nitty gritty work it takes to handle objects like these."
MFA senior curator Gerry Ward will get to see the Magna Carta's custom glass holding case on March 10. He said the precious, fragile document is highly sensitive to light and humidity. Like Atkins, he's harboring his own giddiness about the Magna Carta's imminent arrival.
"It's a chance to see something 800 years old," he said, "and it's a chance to show a document that has had such influence."
At the museum the Magna Carta will be displayed next to Paul Revere's "Sons of Liberty Bowl" and other 18th-century objects created when America was on the cusp of revolution.
After Boston the Magna Carta will travel to the Clark Museum in the Berkshires, the Library of Congress in Washington, D.C., and then back to London for its 800th birthday. There it will be reunited with the other three remaining Magna Cartas.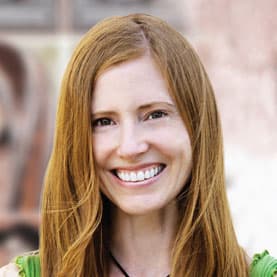 Andrea Shea Senior Arts Reporter
Andrea Shea is WBUR's arts reporter.