Emerson College Debuts New Hollywood Facility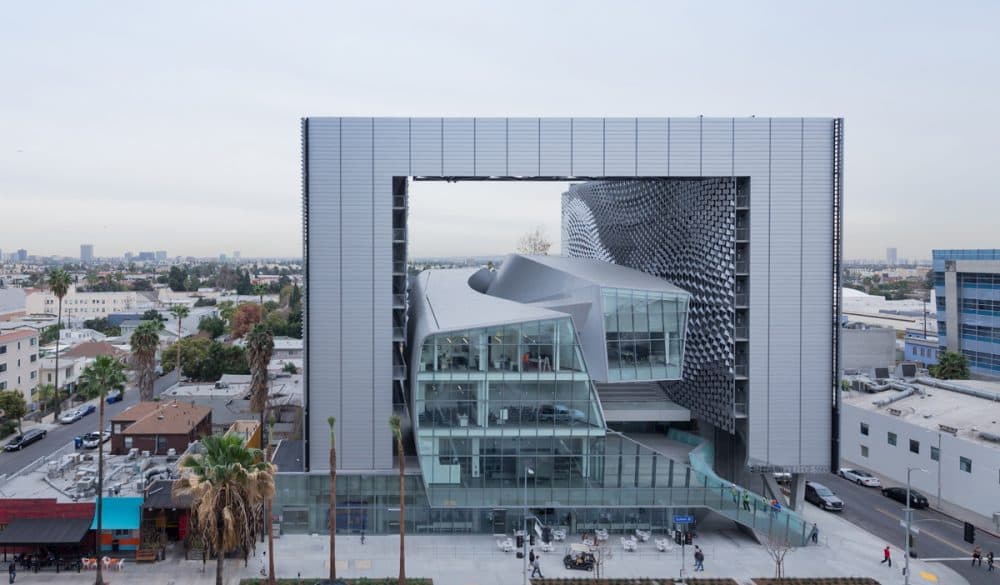 This article is more than 7 years old.
Boston's Emerson College this weekend opens its new $110 million complex for television, film and advertising students looking to learn the ropes in Hollywood.
The futuristic, 10-story glass and aluminum building sits on LA's famed Sunset Boulevard and holds editing labs, classrooms and apartments for the more than 100 Emerson students who travel west for internships each semester.
Pritzker Architecture Prize-winner Thom Mayne, of the firm Morphosis, designed the structure.
Alumni who now work in the entertainment industry were instrumental in the process, including Vin Di Bona, the executive producer of America's Funniest Home Videos who graduated from Emerson in 1966. He calls this a "major upgrade" for the Boston-based institution, which started sending students to LA for semester-long internships 27 years ago.
"This is an opportunity for us to have a home and not just a rental," Di Bona explained on the phone from the West Coast.
Di Bona, who was honored with a star on the Hollywood Walk of Fame in 2007, said the school rented a Burbank facility for years before moving to its new Sunset Boulevard home. He predicts graduate and certificate programs in motion capture, screenwriting and comedy will be added in the coming years.
Jay Leno and Dennis Leary are among the Emerson alum who Di Bona said would like to teach at the facility. "Henry Winkler wants to do a class here too," Di Bona added. "So that's going to be a very big push for us on the West Coast."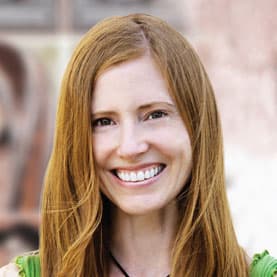 Andrea Shea Senior Arts Reporter
Andrea Shea is WBUR's arts reporter.