Forecast: Unseasonable Cold To Return After Mild Saturday
This article is more than 7 years old.
Today begins with cold weather, but temperatures will rise a bit this afternoon, reaching the middle and upper 30s. Winds are still going to be brisk, but it won't be as bitter as Thursday.
Sunshine will dominate much of today with a few clouds showing up around sunset. The clouds are the forerunner of milder air arriving overnight. There could be a quick sprinkle of rain Saturday morning. However, sunshine is going to break through the clouds and allow temperatures to reach spring-like levels in the lower 50s Saturday afternoon.
Don't become accustomed to the milder air as another arctic high builds south from Canada for Sunday. Temperatures Sunday will be some 15 degrees colder than the previous day, and with a wind from the northwest, it's going to feel cold.
On Monday there will be a storm passing off the Mid-Atlantic coastline. If this storm tracks northward, then we are going to be looking at another snowstorm. Right now, the highest probability for snow is expected to occur across the southern part of Massachusetts, but a slight shift north would bring the storm to the New Hampshire border. A shift further south will keep the storm from creating a mess on Monday.
Cold weather continues through the middle of the week with a moderation in temperature for the start of astronomical spring on Thursday.
---
Today: Mostly sunny. Though not as cold as past few days, still blustery. Highs in the 30s.
Tonight: Cloudy and milder with lows in the lower 30s. A quick shower possible before dawn.
Saturday: Any morning showers end, then skies become partly sunny with milder highs between 50-55 degrees.
Sunday: Sunny, blustery and cold again. Highs in the mid 30s.
Monday: Mostly cloudy. Snow possible, especially south of the Pike. Highs in the upper 20s.
Tuesday: Dry and continued unseasonably cold weather.
You can follow David's weather updates on Twitter at @growingwisdom.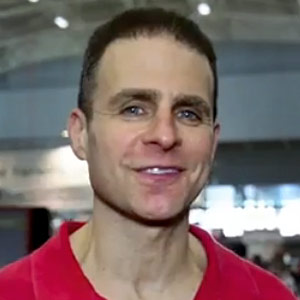 David Epstein Meteorologist
David Epstein is WBUR's meteorologist.