Isabella Stewart Gardner Launches Virtual Museum With Google
This article is more than 7 years old.
The Isabella Stewart Gardner Museum in partnership with Google on Tuesday launched an immersive, online walk-through of the museum.
Users can now click through 360-degree tours of the museum's galleries — think Google Maps' "street view" — using computers, tablets and smart phones.
The process began last may when Google's Cultural Institute crew photographed 52 works in the Gardner's historic collection, then virtually mapped the museum using a special trolley that captured 360-degree images of each gallery's interior.
Museum Director Anne Hawley says she's thrilled with the result.
"All museums now are really trying to respond creatively to the opportunities and the challenges that these technologies offer," she said just minutes after trying the new tour herself.
Hawley said the museum will track the project to see if it drives attendance.
The Gardner is one of a handful of museums that have partnered with Google in this way.
"I think it's going to be really an exciting tool for people who can 't get out to the museum," Hawley added. "And people who love the museum but maybe are housebound."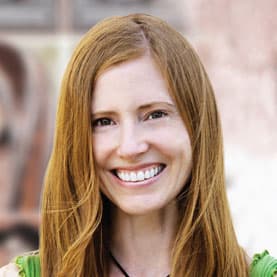 Andrea Shea Senior Arts Reporter
Andrea Shea is WBUR's arts reporter.