Video: Boston Bombing Survivor Dances Again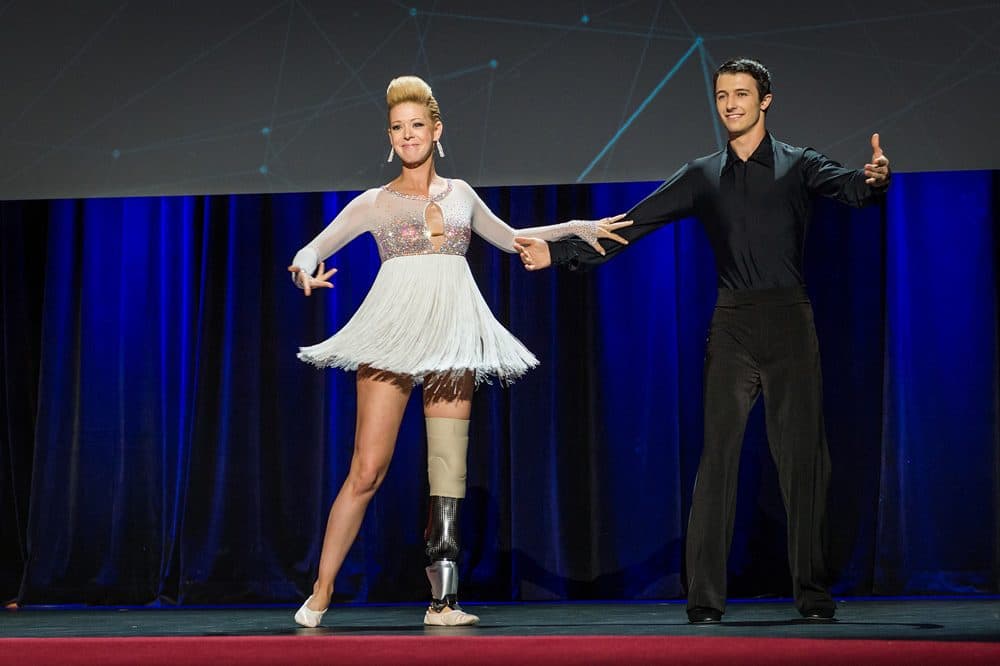 This article is more than 7 years old.
A video of Adrianne Haslet-Davis' first performance since losing her leg in the Boston Marathon bombings was released Friday.
Haslet-Davis took the stage at the annual TED conference in Vancouver earlier this month as part of a talk led by the man who helped created her new bionic dancing limb, MIT engineer Hugh Herr.
Herr lost both of his legs in a climbing accident in 1982. Since then, he's gone on to revolutionize prostheses at MIT, where leads the study of biomechatronics at the school's Media Lab. He vowed to help Haslet-Davis dance again after meeting her at Spaulding Rehabilitation Hospital last year.
Haslet-Davis takes the stage about 17 minutes in, and with fluid, natural movements, she dances the rumba with partner Christian Lightner, complete with a dip: