Obamacare Preview? Mass. Studies Find Some Hospital Use Stays Same
This article is more than 7 years old.
Today is an Obamacare milestone: the end of the first enrollment period for new insurance plans the health care law spawned. More than 6 million previously uninsured people have signed up for private plans and 4 million more for Medicaid, The New York Times reports.
Opposition and skepticism remain, the Times says.
Yet beneath the loud debate, the law is quietly starting to change the health care landscape. In Kentucky alone, more than 350,000 people — about 8 percent of the state's population — have signed up for coverage. Insurers and medical providers are reporting steady demand from the newly covered for health care, ranging from basic checkups to complex surgical procedures.
As that landscape changes, now seems a good time for a couple of reality-check studies from Massachusetts (yes, the state website has been messed up, but we did go through the current Obamacare stage of new enrollments years ago). They find that in certain ways — emergency room usage and readmission rates — expanded insurance coverage may not change health care, at least not immediately.
A study just out today in the medical journal BMJ finds that increasing health coverage does not quickly bring down readmissions — those unfortunate cases of patients who quickly bounce back into the hospital soon after being discharged. The hope is that having insurance and thus regular medical care will reduce those expensive readmissions. From the press release:
Boston—In a first of its kind retrospective study, Boston University School of Medicine researchers have found that providing health insurance coverage to previously uninsured people does not result in reducing 30-day readmission rates. The study, which appears in the British Medical Journal, used data on actual (versus self-reported) use of care and also found no change in racial/ethnic disparities in this outcome, despite a markedly higher baseline of uninsured among African-Americans and Hispanics in Massachusetts.
...
According to the researchers there are several possible explanations for their findings. For example, following health reform in Massachusetts, newly insured individuals were more able to seek medical attention after a hospital admission, which in turn may have uncovered medical problems requiring readmission. Another reason may be the inability to access a personal doctor in the state due to the primary care physician shortage, which has been well documented since 2006.

Other studies in Massachusetts have shown that access to care improved less than access to insurance, as many newly insured residents who obtained Medicaid or state subsidized private insurance still reported cost-related access barriers.
The conclusion: Expanding insurance coverage isn't enough. Dr. Karen Lasser of the Boston University School of Medicine, the paper's lead author, emailed that we also need to "reduce financial access barriers to care (e.g. copays), increase reimbursement rates for new insurance plans (so that more physicians accept these forms of insurance), implement medication reconciliation and patient coaching, improve disease management and coordination of care, and provide hospital based incentives to reduce use of inpatient services. Interventions could also tackle the shortage of primary care providers in MA."
Meanwhile, another recent study, released last week, reported that, contrary to hopes that increased insurance coverage would cut expensive emergency-department use, the Massachusetts experience is that ER use slightly rose after health are reform.
From that press release:
The implementation of health care reform in Massachusetts – principally the expansion of health insurance coverage to nearly everyone in the state – was associated with a small but consistent increase in emergency department use, according to the findings of a study in Annals of Emergency Medicine ("Increased Use of the Emergency Department After Health Care Reform in Massachusetts").

"This obviously has implications about what we can expect to see nationally as the roll-out of the Affordable Care Act continues," said Peter Smulowitz, MD, FACEP, of Beth Israel Deaconess Medical Center in Boston, Mass. "We cannot say for sure why more people came to the ER – whether it's a lack of access to primary care or the result of pent-up demand – but we need to be ready. Other states should be prepared for equal or greater influxes of patients into the ER after reform is fully implemented."

Dr. Smulowitz and his colleagues found emergency department visits increased by as much as 1.2 percent between October 1, 2006 and September 30, 2007 after Massachusetts implemented its first-in-the-nation law to increase health care insurance coverage. That rose to a 2.2 percent increase in ER visits for the period that ended Sept. 30, 2009.

...

Overall emergency visits by the uninsured under the age of 65 decreased from 9.5 percent of overall visits before health reform to 5.7 percent of the visits after health reform implementation. Emergency department visits from those 65 and older remained steady at about 1 percent.

"Our study should further weaken the long-held notion that high use of the emergency department is driven mainly by the uninsured," said Dr. Smulowitz. "Barriers to primary care are serious and persistent across the country. It appears that when people have health insurance, they will seek medical care wherever they can get it, which is sometimes only the ER."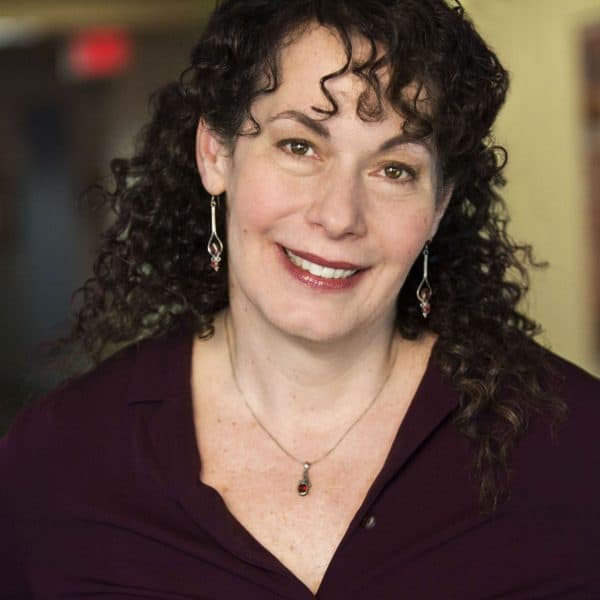 Carey Goldberg Editor, CommonHealth
Carey Goldberg is the editor of WBUR's CommonHealth section.