Funeral Held For 1st of 2 Boston Firefighters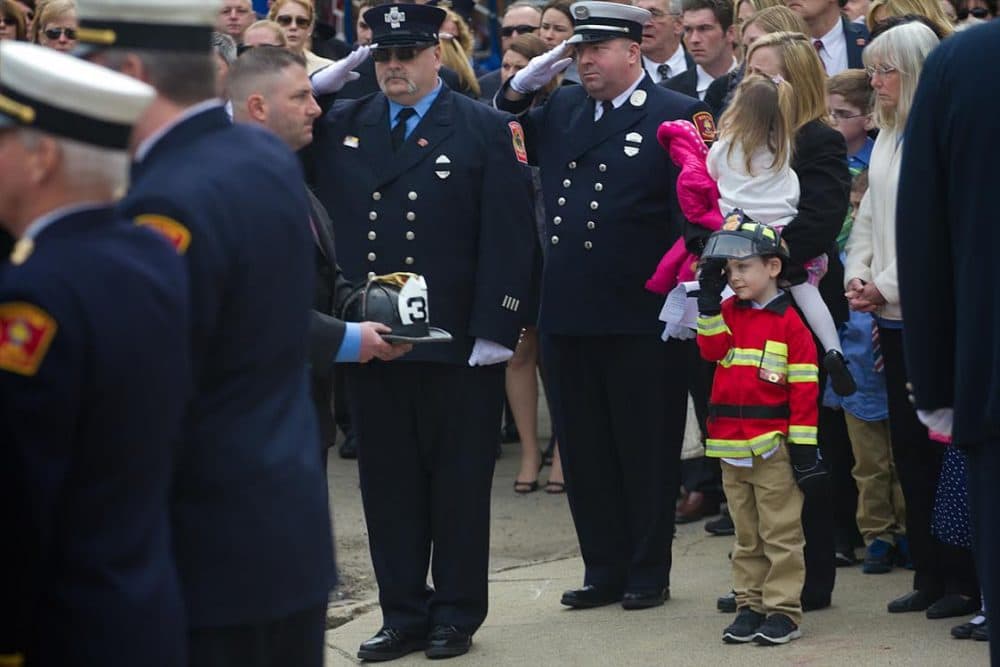 This article is more than 5 years old.
A 43-year-old Boston firefighter killed with a colleague as they fought a nine-alarm apartment fire last week is being laid to rest.
Lt. Edward Walsh died alongside 33-year-old Firefighter Michael Kennedy when they became trapped in the March 26 blaze at a Back Bay area brownstone building. He was married with three children all under the age of 10.
Walsh's funeral Mass took place Wednesday morning at St. Patrick's Church in suburban Watertown, where he grew up.
Thousands, including firefighters from across the country, attended his wake Tuesday and his funeral Wednesday.
Walsh will be buried next to his father, a Watertown firefighter.
Kennedy's wake is scheduled for Wednesday afternoon. His funeral is Thursday in Boston's West Roxbury neighborhood.
Fire department chaplains will conduct the funerals.
With reporting from the Associated Press and the WBUR newsroom.