Boston Offers Free Counseling As Marathon Bombing Anniversary Approaches
06:24
Play
This article is more than 5 years old.
The closer the first anniversary of the Boston Marathon attack gets, the more concerned health professionals are becoming about people who may be experiencing residual trauma.
On Tuesday, the Boston Public Health Commission will begin offering a series of free drop-in counseling events and community forums for anyone affected by the bombings.
WBUR's All Things Considered host Sacha Pfeiffer spoke with the commission's executive director, Barbara Ferrer, for a status report on the various services the agency has helped coordinate since the bombings, and to ask if the city is worried that there may be people with unresolved trauma.
See below for a listing of session times, dates and locations.
---
Barbara Ferrer: I'm not sure if it's unresolved or it's an emotional experience that now comes back as we get closer to the anniversary, or on the anniversary. Whatever it is, we do want people to know that if they experience emotional distress around this time, there are a lot of resources in the city that they can avail themselves of.
Sacha Pfeiffer: What are you hearing, you and your colleagues, from people in terms of the anxieties they're feeling as the anniversary of the bombings gets closer?
The people we're hearing the most from right now are obviously the survivors who were most seriously injured, and in part that's because we run an ongoing support group for those survivors and have been in close contact with them over the year. As we've noticed throughout the year, different events can trigger very strong emotional responses from people who suffered from a devastating traumatic event. And the best thing that folks can do is be prepared and know that, in fact, they're not alone and that there's help available to make it easier for them to get through what could, in fact, be a rough patch.
After the marathon bombings, your agency, the public health commission, was designated the lead human service agency in helping people who were affected. Now that you've had almost a year to reflect on the services offered, how do you think the city did in terms of effectively helping people address their needs?
In some areas I think we probably did very well. There are perhaps places where we didn't anticipate the needs of certain groups of survivors, and I'll highlight a couple.
Sure. Which ones do you have in mind?
One are the people who suffered either permanent hearing loss or some temporary hearing loss. The magnitude of the disruption in one's life from a serious hearing injury was not something we had anticipated or were well prepared for. I think we've gotten much better. So, for example, at our support group, we actually are using some advanced technology so that people can participate in the support group who have had a permanent hearing loss.
How big a group would you say that is? How many hearing-impaired people out there because of the attack?
I would say we're talking about at least two dozen. But the magnitude of hearing loss is probably very varied. And I'm sure there are more than two dozen people who had some impact on their hearing, but we don't know about it because they didn't necessarily come to a Boston hospital.
Why, in retrospect, did you view that differently? Do you think that injury was under-appreciated at the beginning?
I think it was, given the magnitude of other injuries and the transient nature of some hearing loss. So a lot of people might have had ringing in their ears and were told this is probably going to go away — and then for some people it didn't go away. I would say the other area where we learned some important lessons was for the people who were very seriously injured and lost a limb, negotiating the world of prosthetics was something we weren't expert on. The military has a lot of expertise in this, and while individual physicians may have been connected to somebody in the military, as a city we didn't necessarily leverage the expertise of the military until later on.
In what sense? In terms of finding companies that were at the cutting edge of real high-tech prosthetics?
I think even figuring out how to make a decision around what kind ofa prosthetic you need.
Was the city's role here that oftentimes people who lost limbs would come to you first and ask, 'Where do we go to find a new leg?'
Or they would come to us when there was a problem around payments, or they weren't really sure they were working with the right provider. Or, most importantly, people have said, "As I move on in this process, what should I expect?"
The Boston Public Health Commission was a key liaison for victims to the One Fund. How would you assess how the fund has worked and how that process played out now that almost a year has passed?
I think without the One Fund we would be in a very, very different place, both as a health department and as a city, but certainly as a community of survivors. And I think everybody who received funding is extremely grateful.
What about people who weren't eligible? You know, people who couldn't show their physical impact or who had emotional injuries that weren't covered? Do you find that there's some lingering upset over that?
I'm sure there is, and the good thing about the One Fund is they've continue to raise money. And the generosity of so many people from around the world has continued to make it possible for the One Fund board to now think about the unmet needs and figure out how to best utilize the additional money that's there and that continues to come in.
Barbara, you personally became directly involved in some cases with marathon bombing victims, and I understand you've remained in contact with them. Could you tell us how that came about and what kind of role you're playing with those people now?
I think it would have been inevitable in the work that we did because we opened up that drop-in center the first night, and then we stayed involved by coordinating the family assistance center. I will say I feel very privileged to have met some of the survivors and the family members and to have watched as they've healed and continue to heal. They've taught me a lot about courage and patience and forgiveness. I've just got an enormous admiration for their courage and for their generosity of spirit.
---
Drop-In Counseling:
Tuesday evenings from 5 to 7 p.m. on April 8, 15, 22 and 29
Boston Public Library, McKim Courtyard Room
Central Library, 700 Boylston St.
Community Forums:
Tuesday, April 8, 7 p.m.
BCYF Mildred Avenue Community Center, in partnership with the Mattapan Food and Fitness Coalition
5 Mildred Ave.
Thursday, April 10, 6 p.m.
BCYF Grove Hall Community Center, in partnership with Project RIGHT
51 Geneva Ave.
Friday, April 11, noon to 2 p.m.
YWCA
140 Clarendon St., 2nd floor conference room
Monday, April 14, 7 p.m.
The Salvation Army Kroc Center
650 Dudley St.
This segment aired on April 7, 2014.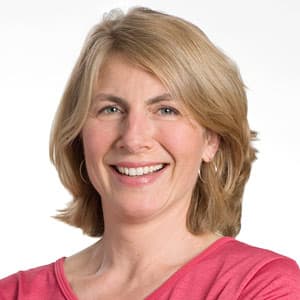 Sacha Pfeiffer Host, All Things Considered
Sacha Pfeiffer was formerly the host of WBUR's All Things Considered.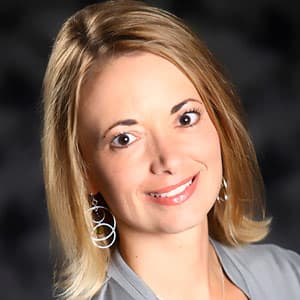 Lynn Jolicoeur Producer/Reporter
Lynn Jolicoeur is the field producer for WBUR's All Things Considered. She also reports for the station's various local news broadcasts.