Cats Behaving Badly, Math Made Fun—2 Fresh Video Games From Mass.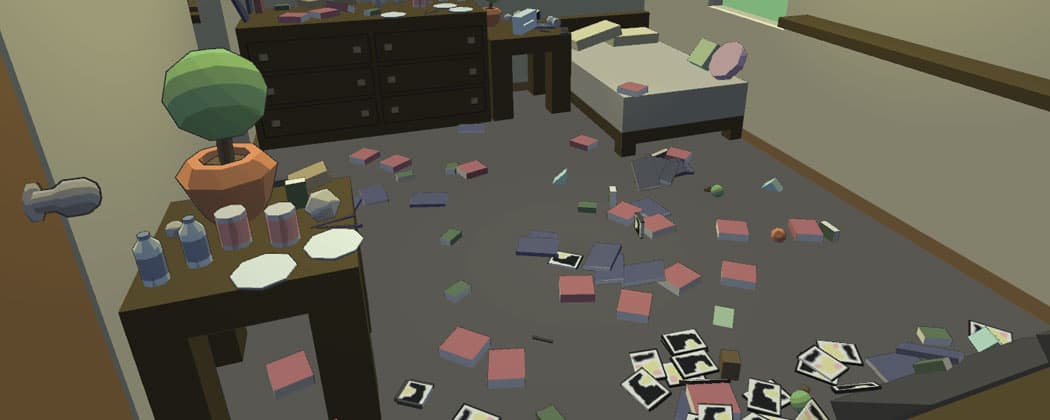 This article is more than 7 years old.
Educational video games often don't feel like video games at all. They're just not fun enough. Instead they feel like Trojan horses—educational materials with thin, unsatisfying wisps of a game wrapped around them.
But the game "The Counting Kingdom," developed by the Boston-based studio Little Worlds Interactive to teach children basic math skills, smoothly avoids this hurdle on the way to becoming an ideal of what a "serious video game" (in the industry lingo) ought to be. Its extremely entertaining game play doesn't take a back seat to learning, and vice versa.
Which is why it won both the "serious game prototype" category and the Grand Prize at last month's MassDiGI Game Challenge—making it, along with local developer Chris Chung's People's Choice Award winner "Catlateral Damage," one of standouts of the conference at the Microsoft New England R&D Center in Cambridge on March 8. They're games with spirit and heart that exemplify what independent game developers are capable of.
"Early last year I happened across the educational category in the App Store, and was saddened to see that for the older kids, 7 to 10, there didn't seem to be anything that followed in the footsteps of the games I grew up with," Jenna Hoffstein, the head of design and development at Little Worlds Interactive, told me. "I became an indie developer because I wanted to make games that were meaningful, games that went beyond just entertainment, and here I saw my chance."
Hoffstein has been working in the video game industry for seven years. She was a content designer developing enemies, quest content and tutorials at the local development studio Stomp Games. She created levels for "Children of Liberty," a stealth platformer set in the Revolutionary War, which was developed by the Boston studio Lantana Games.
"I love that I've worked across such a wide variety of genres [everything from massively multiplayer online games to Facebook games to mobile titles]," Hoffstein said. "It keeps me questioning my assumptions and helps me view problems from multiple different angles."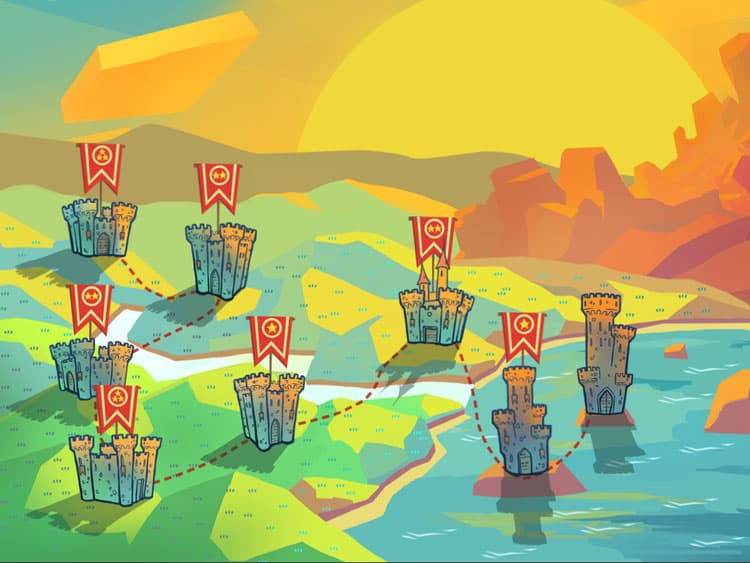 Making "The Counting Kingdom," Hoffstein was inspired by games from her youth like "The Oregon Trail," "Where in the World is Carmen Sandiego?" and "Treasure Mountain."
"I spent countless hours immersed in these games, and looking back now I can see that they embedded the educational content within really playful and engaging gameplay," Hoffstein said.
Hoffstein volunteers in a third-grade classroom to help students struggling with math, and she's learned that adding game elements can help to encourage engagement with math problems. "My hope for 'The Counting Kingdom' is that it does just that—gives kids a fun, engaging way to practice their addition skills, one that they're eager to play and return to over and over," Hoffstein said.
Hoffstein's game borrows from the design of "Plants vs. Zombies" inasmuch as the primary goal is to prevent enemies from marching from the right side of the screen all the way to the left, but in "The Counting Kingdom" the player uses math skills, not killer plants, to remove enemies from the game.
It's brilliant. Of all the games I saw during the mentoring sessions at the MassDiGI Game Challenge, "The Counting Kingdom" was the only game I simply had to play for myself. At the risk of sounding self-important, when a 40-year-old man ensconced mostly in mainstream, hardcore video games simply has to play a game built on addition and subtraction skills, that's one way to know a serious game has transcended its purely educational purposes and is just fun for its own sake.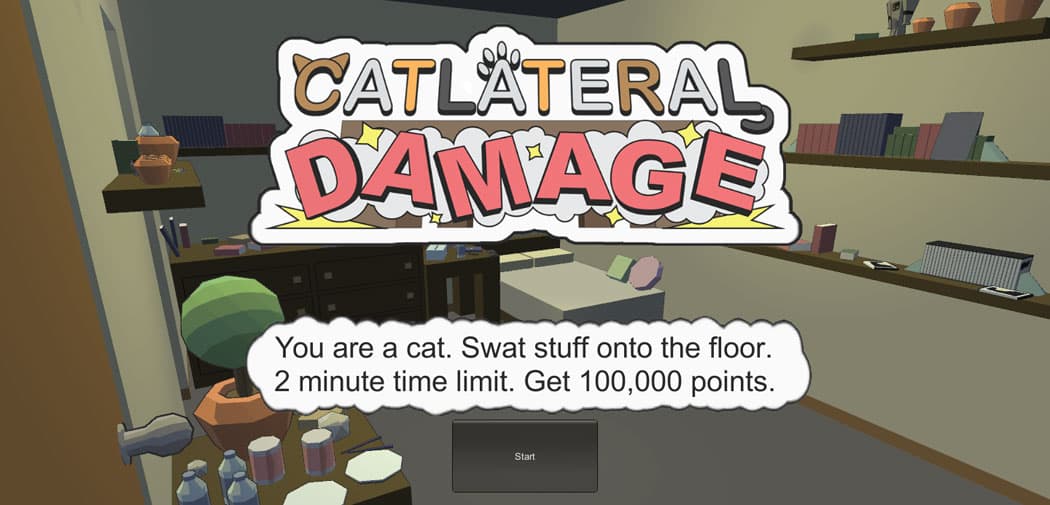 The Internet loves cats. No one seems to know why. The Internet loves videos of cats knocking things over, because it's funny when they act like jerks. Our fascination with these phenomena is at the heart of "Catlateral Damage" (pictured above and at top), a first-person perspective game that places the player in the role of a cat knocking its owner's possessions off every horizontal surface on which they've been carefully placed.
Chris Chung, a quality assurance tester at Subatomic Studios in Cambridge, tapped into these phenomena when he participated in a game jam. "Catlateral Damage was initially created for the 7DFPS game jam, where the only prompt is to make a unique FPS game in 7 days," Chung said. "I grew up with a lot of cats and have always wondered how it would feel to be a cat, so that's the first idea that came to mind."
"It's also sort of a tribute to my cat growing up, Nippy, who loves to cause trouble and act like the king of the house," Chung said. "Since it's my first 'big' project, it's also a way for me to learn more about the business of developing and selling a game on my own while introducing myself to the industry as a competent indie developer."
Chung may have to take those business lessons to heart, and make that introduction quickly, to take advantage of his experience with Steam Greenlight, which allows users to vote for indie games that will be fast-tracked onto game publishing company Valve's world renowned Steam digital game distribution system. Shortly after the game went viral online, Chung listed "Catlateral Damage" on Steam Greenlight on Jan. 13. It was greenlit only eight days later, which is unheard of for an indie developer with no prior hits under their belt.
"I was hoping to put up a campaign eventually, but decided I'd start early while all the press was fresh back in January," Chung told me. "I believe it went up at the right time because the page got thousands of visits so fast, which means more 'yes' votes and a faster rise up the rankings. On average, 75 percent of all votes were 'yes' votes, and the game peaked at number five of all titles on Greenlight."
You can try out the alpha version of "Catlateral Damage" for free—it runs in a browser window—on the game's website. It takes one of the most venerable genres in the video game business, the first-person shooter, and breathes fresh life into it. It's also addictively fun.
Related: How To Launch A New Video Game? Tips From MassDiGI Game Challenge.
Dennis Scimeca is a Boston-based freelance writer. He is usually on the video game beat, and has been published on Salon, Polygon, Ars Technica, and Kotaku. Follow him on Twitter @DennisScimeca.
This article was originally published on April 08, 2014.