'Something Very Important Was Shared': Doctors Who Treated Marathon Bombing Victims Remember Back
12:07
Play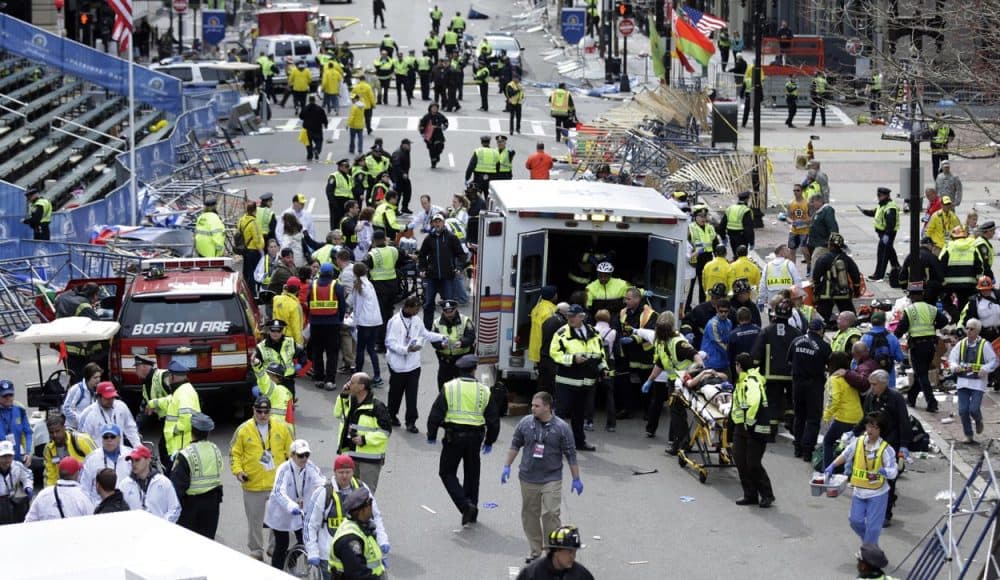 This article is more than 5 years old.
Dr. Sushrut Jangi, an internist at Beth Israel Deaconess Medical Center, was at the finish line medical tent at last year's Boston Marathon as a journalist, not a physician; he was planning to write a piece about the type of health care provided there. But he ended up diving in as a doctor when the bombs went off. This is a selection from the article he later wrote for the New England Journal of Medicine:
I stood in a crowd of doctors, awaiting victims, feeling choked by the smoke drifting along Boylston. Through the haze, the stretchers arrived; when I saw the first of the wounded, I was overwhelmed with nausea. Nothing had prepared me for the raw physicality of such unnatural violence.
WBUR's All Things Considered host Sacha Pfeiffer spoke with Jangi and one of the other doctors mentioned in his article, Dr. Pierre Rouzier, a primary care and sports medicine physician at UMass Amherst who was volunteering at the medical tent.
During that conversation, Jangi explained that, because of the attack, the piece he ended up writing was very different than the one he set out to do.
---
Dr. Sushrut Jangi: It completely reframed the whole story. Initially, the story was about routine medical care in a makeshift setting. And it turned into a trauma situation that felt like we were practicing medicine in a combat zone.
Sacha Pfeiffer: In your story, you quote Dr. Rouzier. And Dr. Rouzier, I think you had been working triage outside the medical tent. But once you heard the explosions, you ran to the site of the blasts. Do you remember exactly what was going through your mind as you went toward the scene — after having texted your wife, I believe?
Rouzier: I texted my wife and kids a message to say, "There's a bomb at the finish line, I'm going to help, say prayers." And as we were running, as we were getting closer, we could smell sulfur, there was debris. You smelled burning clothes. You smelled burning flesh. We literally had to hurdle severed legs to get to the group of people, and it was chaos. The people with severed limbs, they needed tourniquets. So I took my belt off and went to the first person and put a tourniquet on, someone had already put a tourniquet on their leg. I put my belt on three legs and took it off three times because first responders had already done that.
What were you able to do that day to help?
Rouzier: I came around one edge of the group of people lying on the ground, and I saw probably a teenage girl lying on ground, and probably someone who was her dad kneeling over her, holding her leg, and asking "Somebody please help my daughter's leg." And there were slats from one of the fence barriers that had been torn down and there was a race poster, so I rolled up the poster and the slats and made a splint for her leg. And as I was doing that, a woman reached up and grabbed my arm and pulled me into her and said, "I'm going to die right here and right now, and no one's going to know where I am."
And that really made it personal. Because prior, it was trying to assess the scene, and all of a sudden this was the lock-on eyes, looking at me, and me looking her in the eye and saying, "You're not going to die. We're going to take care of you, and you're going to get the care that you need." And I pride myself in my ability to be personal with people. I pride myself in how I introduce myself to people and getting their names. And in the chaos of it all, I never did that. I never introduced myself to that woman. I never introduced myself to that family. And, to be honest with you that still troubles me.
That you wish you had taken the time to say, "Here's who I am," and find out who she is?
Rouzier: Yeah. That would have taken a couple of seconds. Had I gotten their names, I would have followed their progress, I would have called them regularly, I would have gone to see them. I would have gotten the closure that I never had.
Do you know what you would say to those people now if you were able to find them?
Rouzier: I would reach out and touch them. I'd smile. I'd say, "I was the guy who didn't tell you his name." I'd want to know how they're doing, I'd want to know how their life has been. We shared — well, at least for me, something very important was shared.
Your voice still trembles when you talk about this. Does this feel as powerful now, or in a different way, than it did the day it happened?
Rouzier: Because I work at the University of Massachusetts, where kids grow up with their families wanting to go celebrate the Boston Marathon and go to it like it's a family picnic or a family reunion, kids want to hear the story. So I've told the story countless numbers of times, and there are still sections of the story where I will stop and get choked up. It happens all the time. And I don't think that's a bad thing. I think that makes us better people, I think it makes us more caring people. So I'll talk about it forever.
Dr. Jangi, in your New England Journal article, you also wrote about a feeling of helplessness. Could you read from part of that?
"Many of us barely laid our hands on anyone. We had no trauma surgeons or supplies of blood products. Tourniquets had already been applied. CPR had already been performed. Though some patients required bandages, sutures and dressings, many of us watched these passing victims in a kind of idle horror, with no idea how to help. One older woman screamed at me, 'Please, find my daughter! Did she survive?' Two sisters sat on a cot in tears. When I asked if I could help, they shook their heads. I drifted among the beds, ashamed that there was no other skill I could contribute. Nearly every physician I saw looked back at me with the same numb, futile expression."
You used the term "idle horror." Can you explain that feeling a little more? Because you did ultimately help.
Jangi: I did ultimately help, but the first thing that happened to me was a feeling of paralysis. Although I identify as a doctor, there were a lot of sort of identities going through me at that time. Should I be doctor? Should I be a spectator and run away? Or should I be a journalist? When I saw patients coming in on stretchers or in wheelchairs with amputations, I used the phrase "idle horror" because the scene was horrific, and I wasn't sure what to do.
Dr. Jangi, you wrote about the suffering that you saw. And these are your words: "Until that moment, I hadn't understood how deeply a human being could suffer," which is a surprising thing for a doctor to say. But I imagine that speaks to just the level of trauma that day.
Jangi: We see a lot of things. You know, a lot of traumas come in, we see people who are bleeding. We have to tell people that they have cancer and that they have a few months left to live. So I'm not unfamiliar with suffering, and I'm not uncomfortable with viscerality of seeing body tissue, for example. But none of those experiences really prepared me for that day. It reminded me of the fact that most of the world, much of the world, is practicing medicine in unsafe circumstances, treating people who are the victims of war. And the experiences that I have had have been so academic and so sheltered.
Dr. Rouzier, I came across an interview you did last year in which you mentioned that you had recently bought a new belt, and what popped into your mind right away was how the belt could be used as a tourniquet. Do you think you would have thought of that had you not gone through this last year?
Rouzier: Well, the purchasing of the belt was on purpose. It wasn't buying any old belt. It was: I need a belt that will be the perfect tourniquet belt.
Just in case?
Rouzier: Yeah.
Do you have other examples of how your experience with the bombings has come back to you in little ways like that?
Rouzier: Everything leading up to the marathon is, okay, how can I be prepared for anything on the street and not carry, you know, a 50-pound backpack on my back? I just bought a pair of cargo pants with baggy pockets. Like, what more things can I put in them so if I'm sprinting down the street to respond to something, that I'll have more than gloves and my bare hands and the clothes on my back?
Jangi: I think, for me, the main thing that it left me with was I think I've just more positively identified as a physician. And if there was an emergency situation like that — and there are; you know, you see people having seizures on street or you see someone passing out on the T — I am now more likely to spring into action. And I think that experience took away some of the fear or some of the reluctance that you have when something sudden happens to sort of break free of the paralysis and do something.
This segment aired on April 9, 2014.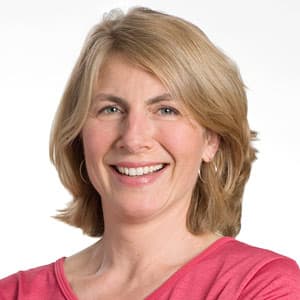 Sacha Pfeiffer Host, All Things Considered
Sacha Pfeiffer was formerly the host of WBUR's All Things Considered.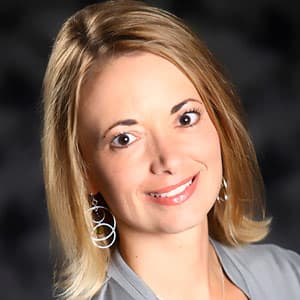 Lynn Jolicoeur Producer/Reporter
Lynn Jolicoeur is the field producer for WBUR's All Things Considered. She also reports for the station's various local news broadcasts.