Jared Remy Accused Of Hitting Fellow Inmate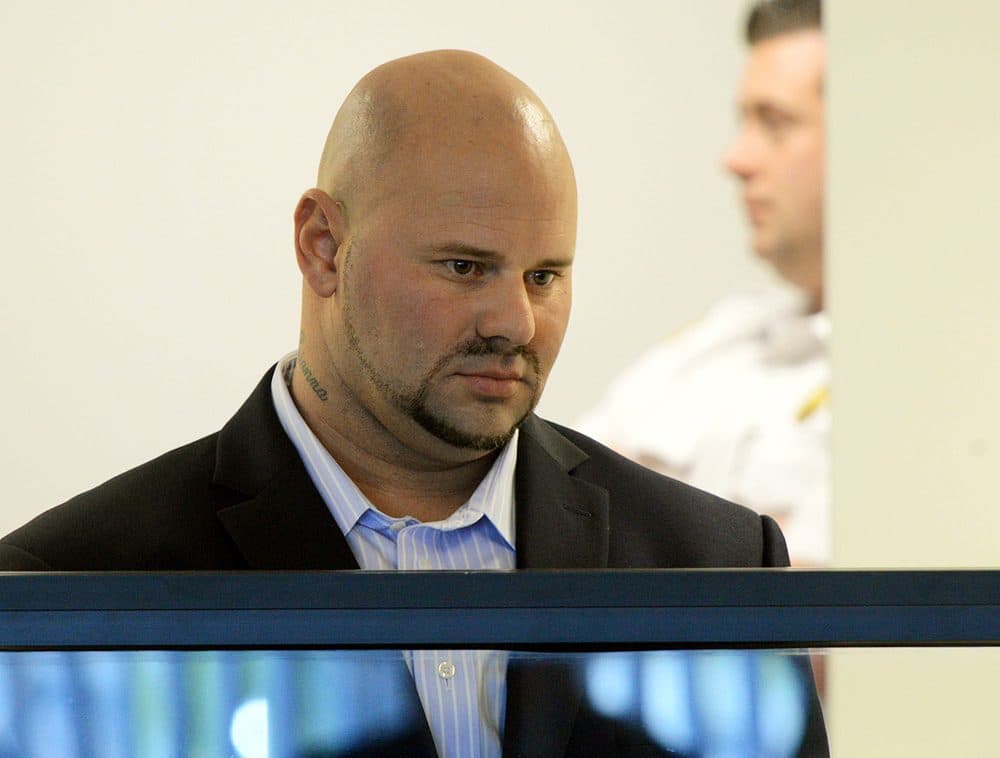 This article is more than 5 years old.
A criminal complaint against Jared Remy says he threw hot coffee in a fellow jail inmate's face, hit him with a plastic chair and punched him.
Remy, son of Boston Red Sox broadcaster Jerry Remy, is held without bail after pleading not guilty to fatally stabbing his girlfriend last year. He now faces assault charges in the April 3 incident at the Middlesex County jail.
The complaint released Tuesday in Cambridge District Court also alleges Jared Remy planned the attack on the man he believed is a child molester, and called him a homophobic name. The man said he didn't know Remy and they hadn't quarreled. He was treated for minor injuries.
Remy's attorney Edward Ryan said he will plead not guilty. Ryan said he is investigating the circumstances.