Boston Marathon Medical Director: Getting Back To What The Race Is About
This article is more than 7 years old.
Last April 15 at about 2:45, Dr. Aaron Baggish was enjoying the sunny spring day and, in his role as medical director of the Boston Marathon, marveling at the low volume of runners who needed his care. Then the first bomb exploded, about 15 feet away from him. It blew out his right eardrum but the crowd blocked much of the force of the blast, and within seconds he was over the barrier and starting to work on the injured.
After the bombing, Dr. Baggish, who heads the Cardiovascular Performance Program at Massachusetts General Hospital, declined requests for interviews, feeling unable to speak publicly about what happened. But as Boston gears up for its next marathon on April 21 and he prepares to help oversee the race's medical staff once again, he agreed to share some of his thoughts.
As you reflect back on what happened at last year's marathon, what are you thinking, what lessons do you see?
Basically, I gave up very early on trying to make sense of any of this. There's no way to make sense of a senseless, horrible act. We'll never be able to put it into a neat compartment and say, 'Oh, yes, that's why this happened.' No sense can be made of it. So the next step is, what was the impact on me personally? How do I go about some form of healing process? And how do you reconcile the personal trauma with 'I have a job I have to do'? And we have a job now that we have to do this year, which is as important if not more important than ever: To run the safest, most medically comprehensive race we possibly can.
Are you medical director again?
Of course. You'd better believe it. Nowhere I'd rather be.
To ask you your own questions, what was the impact on you personally? How do you go about some form of healing process?
It's been a series of phases, if you will. There was an immediate, necessary phase of blocking everything out and dealing with the professional aftermath: the meetings and debriefings and making sure the volunteers were okay. That lasted for about a month and was more of a business-as-usual sort of feel than anyone could imagine.
But once the media coverage slowed down and Boylston Street was cleared, that's when the real, hard personal work started. That's when the concept of PTSD became a reality.
For example?
For example, I was participating in a Triathlon on Lake Winnepesaukee in August. It's a race I do every year, a half Iron Man, it's a special day for me, and I was standing on the beach and watching the professional athletes get going, and they fired a cannon for the men's start. I knew it was coming. What I didn't realize was that they would fire a second cannon for the women. So three minutes later, they fired a second cannon and I just disintegrated. I had an unbelievable physiological response. I became nauseous, shaking, and it was then I realized that this was a real, deep scar that would be left for a long time. That was a turning point for me; it made me aware I needed to talk about things more, not publicly but with family and friends and colleagues. That was a good step, and over the fall I very actively engaged with people I trust and feel emotionally safe with, to make certain I could start processing some of this. That took some time, and there were some dark moments there.
It really is a prolonged process...
The science is that we are heavily defended creatures and we do whatever we can to compartmentalize things and avoid things that are difficult, particularly when we feel like we have a responsibility to others. And I was worried about people I'm close with being worried about me. It was, 'I'm okay, don't worry, I'm fine.'
And now?
The next step was in early January, we started convening as a full medical group, as a full organizing committee for the marathon, to really start digging our teeth into this year's event. I was asked to stand up and give an overview, and I remember saying two things: This is going to be a tough year for all of us, and we have to take care of one another, but at the same time we have a job to do — not to worry about a recurrent terrorist attack but to take care of runners and spectators just like any normal Patriot's Day. I've said that over and over: As a medical group, as a state and a city and a country, we have to take care of each other but also realize that this year is a normal Boston Marathon.
That's a heartening thought...
It's a thought we can't forget, because by 1 p.m. on Patriot's Day, our medical tent will be full of people with dehydration and cramps, and if we think for one minute that won't be as much of a challenge as ever, we're losing the point.
But what about the possibility that it could happen again?
What I do is rely on the fact that there are people with all types of expertise, from public safety to disaster planning, who have thought through in so much detail how to make this the safest race possible, that we have all the stopgaps in place so that if there were ever another problem, we'd be even more prepared than we were last time.
What else are you thinking around now?
I was reminded by a journalist friend early on in this that history is written by the people who tell it. The decision to be silent for the first six months of this was a missed opportunity. If I were to go back and say something now, I'd say the reason all of us are involved professionaly or give our support as a community is that this is a great event which is a celebration of human life and human performance, and coming together as a community. That's what we need to remember the Boston Marathon is about and get back to.
This Sunday, as I do every year, I'll be running the marathon course myself. I anticipate that will be a powerful but also a really important step forward to do this again.
So you run the course on your own, in advance? Why? Of course, you can't run in the actual marathon because you'll be working...
I do it because I've done it every year and because that's what this year is about, is reminding ourselves that the habits and the ways we approach this race in every shape and form have to be celebrated.
Yes, I just run the course myself. I go to the start line and wave to the oncoming traffic and I run through Hopkinton and Ashland and Framingham and Natick and Wellesley and Newton and Boston and I get to the finish line and if I'm lucky, I have my wife and two children waiting for me. And I'm lucky we'll do that again this year...
Further reading: Carrying Memories, Marathon Medical Team Prepares for Possible Record Crowd
Something Very Important Was Shared: Doctors Who Treated Marathon Bombing Victims Remember Back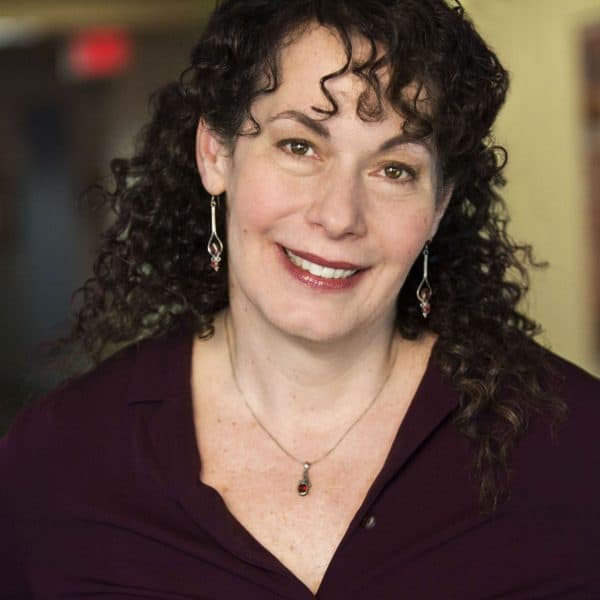 Carey Goldberg Editor, CommonHealth
Carey Goldberg is the editor of WBUR's CommonHealth section.