Medford Plans Peace Garden For Marathon Victims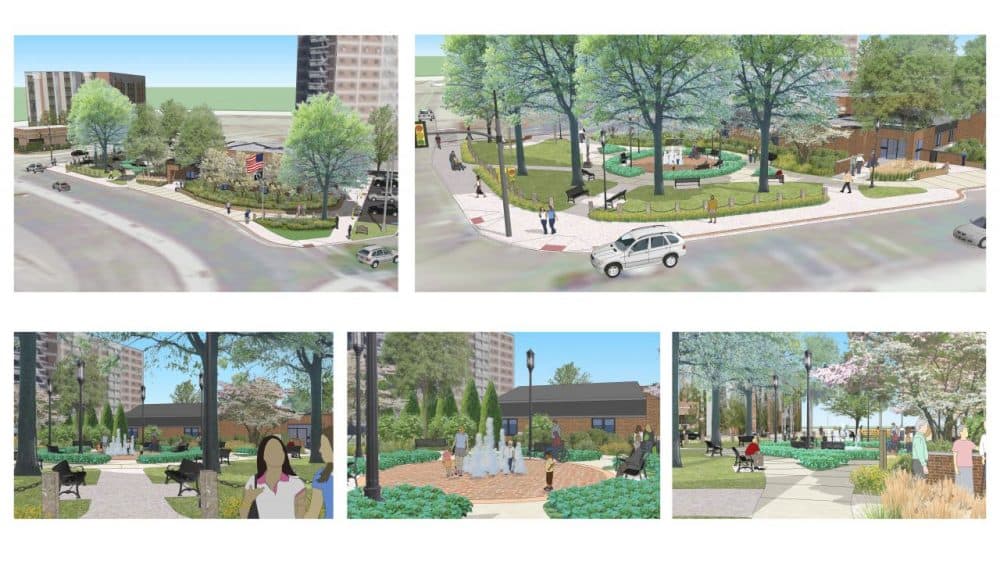 This article is more than 5 years old.
Medford is set to become the site of a $1 million peace garden honoring Boston Marathon bombing victim Krystle Campbell and others killed and wounded when two explosions went off near the finish line.
The 29-year-old Campbell grew up in Medford. She and three others were killed in the April 15 explosions that also wounded 260 others. Authorities believe the suspected bombers also fatally shot MIT Police Officer Sean Collier hours after investigators published their photos.
As the anniversary of the bombings approaches, The Boston Globe reported Friday that Campbell's father and Medford officials announced plans to build the peace memorial. It will feature five fountains, including three for those killed at the marathon and a fourth for Collier. The fifth fountain will honor those injured in the explosions.
Bill Campbell said his daughter loved constellations, the open sky and night stars and that she would have loved the idea of the park. Landscape architect Pam Shadley added that the park will include sunflowers because Campbell was known to have affection for the flower.
Medford Mayor Michael McGlynn said he has seen an outpouring of support for the project.
"People are calling up and want to volunteer and do electrical work and buy a bench and make sure that the park happens," he said.
McGlynn said the city has secured half of the $1 million needed to build the park, which is scheduled to open in spring of 2015.
With reporting by The Associated Press and the WBUR Newsroom