Marathon Medical Tent Nurse: Krystle Campbell 'Will Stay With Me Forever'
06:16
Play
This article is more than 5 years old.
For the medical professionals working at the finish line of last year's Boston Marathon when the bombs went off, there were certain patients who stayed on their minds, certain images they had a hard time erasing.
For Stephen Segatore, a nurse at Tufts Medical Center, that patient was a young woman he later learned was Krystle Campbell. The 29-year-old from Medford died on scene from her injuries.
This year, Segatore will return to work at the medical tent in Copley Square on marathon day, and he spoke with WBUR's All Things Considered host Sacha Pfeiffer about his journey personally and professionally since his experiences a year ago.
---
Sacha Pfeiffer: Let's talk first about this year because, again, you plan to be back working in the finish line medical tent. It will be your seventh year doing that?
Stephen Segatore: Yeah, seventh year.
Do you have any hesitation, or is it something you felt like you had to do?
No hesitation at all. You know, it's what happens every Patriots Day for me. It's a way to give back to my sport. I've been a runner my whole life and I really enjoy helping out at the marathon. And this year, especially, it's going to be, I think, very meaningful for everyone.
I imagine, though, that there might be some emotional preparation needed, since this time there are more associations with it than just medical work you did last year.
For sure. After the marathon last year, I worked with a counselor, and I think many of us did. And they gave us strategies of how to manage stress, how to manage triggers, that type of thing.
Do you still harbor any anger or any other negative feelings about what happened last year?
Oh, I am completely angry about what happened last year. This stole the innocence from the event. I've worked in races and have been part of the sport for so long. You just don't ever expect something like this to happen.
What kind of medical help did you end up providing? Certainly far different than you expected when you went to help that day.
Absolutely. I, along with other volunteers, medical volunteers, we treated nine, I actually laid hands on nine people. One individual had a large wound in his calf that was bleeding. We stopped the bleeding and he went off to the hospital. Another man had some burns around his face. And he was sent off. I went back outside, and that's when Krystle Campbell was coming in on the stretcher with the people who moved her in from the street to the tent.
And, of course at that point, you didn't know it was Krystle Campbell. You just knew this was a victim with extreme injuries.
Extreme injuries, yeah.
Even seeing her come in, were you thinking this is a case that does not look good?
Her injuries were extensive. She didn't have a pulse when she got to the tent. And myself and another medical volunteer were doing CPR. And she had a pulse when we were doing CPR, and then we would stop and she wouldn't have a pulse. And the paramedics put a heart monitor on her to look for a heart rhythm. And she had a heart rhythm but no pulse. And at that point the medical director for Boston EMS who was there had us stop the resuscitation.
Because he decided she was no longer alive?
[He] decided she wouldn't survive.
Do you remember your reaction at that point?
Anger, sadness, frustration. None of us ever like to lose a patient, even when you've met for three minutes. We always hope we can save everyone, and we couldn't. That's my frustration from last year, that we couldn't save her.
Was the reaction kind of visceral, as well as emotional?
Very much so. Until this day, thinking about her — she's somebody who will stay with me forever. I only treated her for minutes at the end of her life. And I've never forgotten, and I don't think I ever will.
Were you trying to provide emotional support to her, as well as physical? You said she came in unconscious?
Unconscious. She never regained consciousness for us. But we always assume that people can hear us, so we tell them comforting things. And we told her she was in the tent. We told her that we were going to try to help her. When we stopped resuscitating her, I held her arm as she took her last breath.
When you finally learned who she was, did that change the experience?
My association with her, personally, has been very powerful. It's changed the way I view taking care of patients now. I think it's made me a better health care provider.
How did it do that?
I think I'm a little more empathetic. Nurses are known for empathy and sympathy. I think I'm just more tuned into families' and patients' emotions than I was before.
You said that you had actually wanted to reach out to [Krystle Campbell's] parents and meet them. And we spoke with Krystle's father recently. And he confirmed that they did hear from you, but that they weren't up to meeting with you. In fact, they say that even now it's too painful. Why did you feel a need to reach out, and do you know what you intended to say if you got that chance?
I actually made that statement in an interview. The interviewer asked me if I could meet the parents, what would I say to them? And I said that, as a parent, I would want to know that my daughter didn't suffer and she wasn't alone when she died. And I believe that to be true. I don't believe she suffered, and I know that she was not alone when she died, because several of us were with her when she passed away.
As you said, in total, you ended up spending a few minutes with Krystle Campbell before she was declared dead. But it sounds like that time you spent with her created an incredibly lasting bond. How do you think that happens in the course of just a few minutes?
In this particular case, it just happened because of the intensity of the situation and her age. And myself and one of the other volunteers were doing CPR. And that's a very connecting activity. You're physically touching someone. You're keeping them alive with your actions. And it connects you. And I think because I was there when she took her last breath, I think that's also something that has stayed with me and has kept it fresh.
This segment aired on April 15, 2014.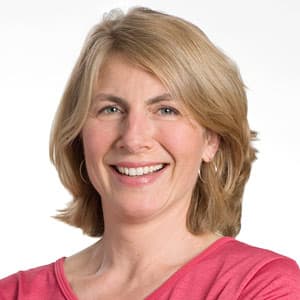 Sacha Pfeiffer Host, All Things Considered
Sacha Pfeiffer was formerly the host of WBUR's All Things Considered.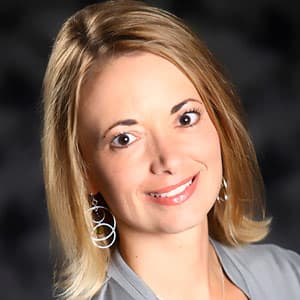 Lynn Jolicoeur Producer/Reporter
Lynn Jolicoeur is the field producer for WBUR's All Things Considered. She also reports for the station's various local news broadcasts.