Gov. Patrick Nominates Gants State's Chief Justice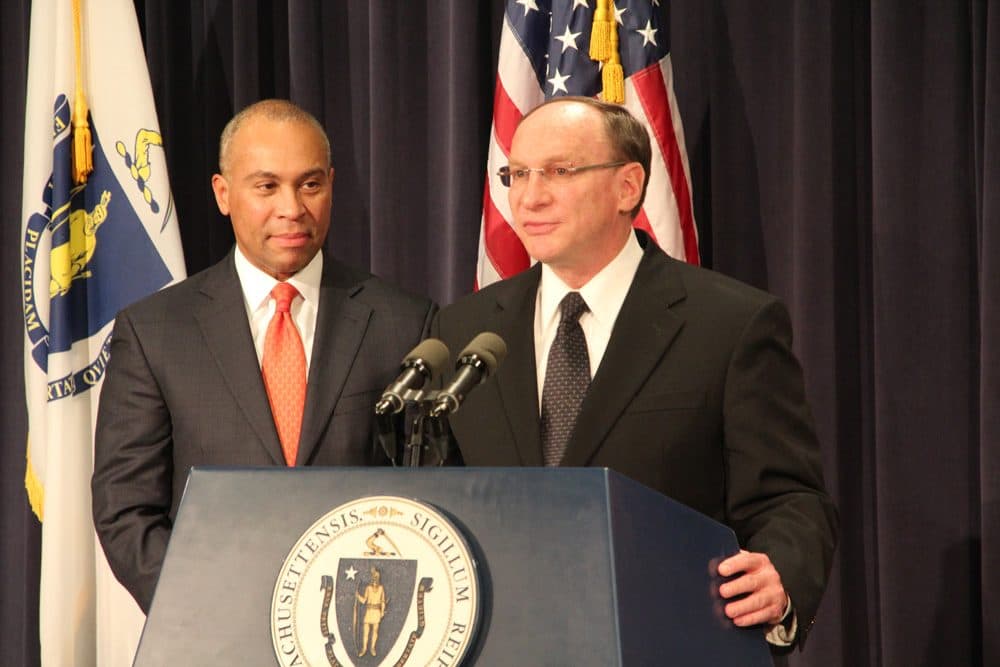 This article is more than 6 years old.
Ralph Gants, an associate justice of the Supreme Judicial Court, was nominated by Gov. Deval Patrick on Thursday to serve as the chief justice of the state's highest court.
If confirmed by the Governor's Council, Gants, 59, would succeed Roderick Ireland, the current chief justice who is retiring from the bench in July.
"Justice Gants understands that the law needs to be fair and make sense in the lives of real people," Patrick said in announcing the nomination at a State House news conference attended by several other members of the SJC.
Gants was appointed to the court by Patrick, a Democrat, in January 2009 after 12 years as a Superior Court judge. He was appointed to the Superior Court in 1997 by then-Republican Gov. William Weld.
Gants grew up in New Rochelle, N.Y., and is a Harvard Law School graduate. He worked in the early 1980s as a special assistant to then-FBI director William Webster. In 1983, he became a prosecutor in the U.S. attorney's office in Boston, later serving as head of the office's public corruption division.
Gants said a priority for him was assuring that all citizens, regardless of income or language, had access to justice in Massachusetts.
He also cited the importance of reducing the rate of recidivism among prisoners.
"We need to makes sure that we provide sentences that not only provide appropriate punishment, but also permit the greatest possibility that the individual will not be coming back into the criminal justice system after he is released," Gants said.
Ireland, the first black chief justice in the court's history, has served in the post since 2010.
Paul Dacier, general counsel for EMC Corp. and president of the Boston Bar Association, praised Gants for his courtroom temperament, respect for all litigants and advocacy of pro bono work by lawyers.
"He is a true judge's judge," said Dacier. "He looks at the facts, he looks at the law and then he makes a decision."
Among the SJC rulings that Gants has authored during his tenure was one that upheld the state's strict gun storage law and another that said sex offenders on probation cannot be forced to live under new restrictions such as GPS monitoring unless they violate the original conditions of their probation.
In February, he dissented on a ruling by the court that law enforcement must, in most cases, get a search warrant before obtaining cellphone records to track someone's movements, citing distinctions between two different types of tracking technology.
Gants has "the strong intellectual firepower to boldly lead the court," said Martin Healy, chief legal counsel for the Massachusetts Bar Association.
If Gants is confirmed to succeed Ireland, Patrick would then have an opportunity to select a new associate justice for the seven-member court.
Patrick has already put an indelible mark on the court in his two terms as governor, appointing four of its current members as well as elevating Ireland to the chief justice post.
This article was originally published on April 17, 2014.