The Lowdown On 'Low T': Men's Health Craze Booming Despite Risks
This article is more than 7 years old.
NPR reports that sales continue to soar for prescription testosterone to treat men plagued by low energy and a sluggish sex drive even while doctors fret over risks:
The number of testosterone prescriptions written in the U.S. more than tripled in the past decade. But researchers suspect that much of the testosterone dispensed at low-T clinics isn't tracked, since it's often bought with cash. This unfettered flow of testosterone — officially a controlled substance — has raised concerns among doctors who specialize in hormonal problems.

"In most doctors' offices, you don't see a big shingle over their door saying, 'Get your testosterone here!' " says Dr. Edward Karpman, a board certified urologist and the medical director of the Men's Health Center at El Camino Hospital in Los Gatos, Calif. Karpman says low-T clinics aren't in the business of treating the complex medical problems that often masquerade as low energy and decreased sex drive. Those can include sleep apnea, depression and, perhaps most importantly, heart disease.

"Any man who presents, especially in his 40s and 50s, with new onset erectile dysfunction is at an increased risk for cardiovascular disease and even heart attack or myocardial infarction," says Karpman.

Hormone treatment itself isn't without risk: A recent study of more than 55,000 men found a doubling of heart-attack risk among older men who used testosterone. Younger men who had a history of heart disease had a higher incidence of nonfatal heart attacks. In addition, men who are on prolonged high-level testosterone replacement therapy can experience testicular shrinkage.
Earlier this year, WBUR's Tom Ashbrook highlighted the risks of prescription testosterone and explored the meteoric rise of the 'Low T' diagnosis.
He spoke with Dr. Lisa Schwartz of The Dartmouth Institute for Health Policy & Clinical Practice who co-wrote an editorial with her colleague Dr. Steven Woloshin on the hugely successful (and aggressive) marketing push behind 'Low T.' In an online article last year in JAMA Internal Medicine, called 'Low T' as in 'Template': How To Sell Disease," the two doctors quoted the Colbert Report:
"A man on TV is selling me a miracle cure that will keep me young forever. It's called Androgel… for treating something called Low-T, a pharmaceutical company recognized condition affecting millions of men with low testosterone, previously known as getting older."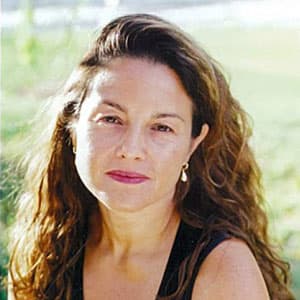 Rachel Zimmerman Health Reporter
Rachel Zimmerman previously reported on health and the intersection of health and business for Bostonomix.