Rockwell's 'The Rookie' Returns To MFA
00:45
Play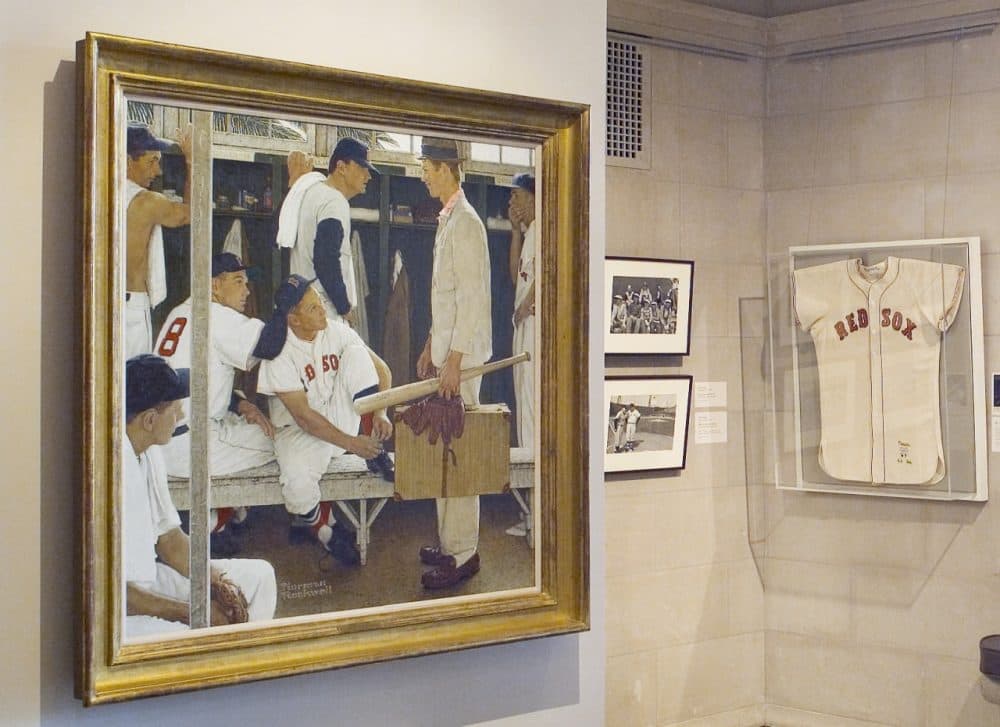 This article is more than 7 years old.
BOSTON — A Norman Rockwell painting featuring the Red Sox will be on display at the Museum of Fine Arts in Boston for six days beginning Tuesday before it is sent to New York, where it will be sold at auction.
Rockwell's painting "The Rookie" appeared on the cover of the Saturday Evening Post on March 2, 1957. It features the likenesses of Boston players Ted Williams, Sammy White, Frank Sullivan, Jackie Jensen and Billy Goodman welcoming an anonymous rookie to spring training. All of the players posed for Rockwell except for Williams; Rockwell said he used a baseball card to paint Williams' image.
The painting has been put on temporary display at the MFA three times in the last 10 years, each time following a Red Sox World Series victory.
"Each time it's been here it's drawn a great range of people, and often folks who are not typically part of our audience," museum curator Karen Quinn said.
The artwork will be auctioned off at Christie's on May 22. Some art experts believe it could fetch as much as $30 million.
The painting will be on display at the MFA's Sharf Visitor Center through May 4.